Pula Film Festival announces Croatian and International programme for its 63rd Edition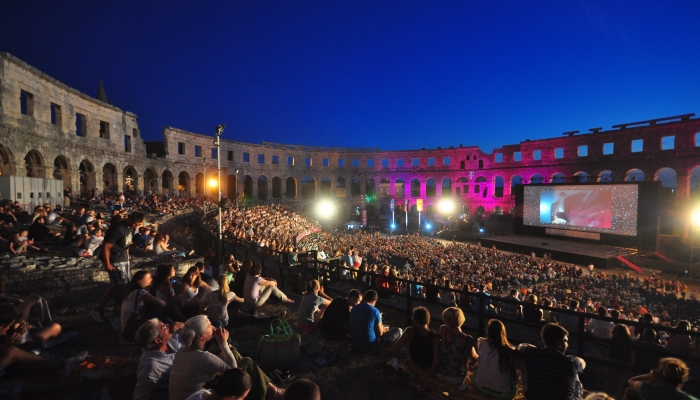 The Pula Film Festival Council has confirmed Wednesday, May 25, the film selection of the Croatian and International programme of the 63rd Pula Film Festival.
Applications from Croatian film makers marked a record 105 films of which: 31 feature film (of which 12 minority co-productions) and 74 short films (of which 5 minority co-productions and 22 student films) for the Croatian programme.
The Artistic Board: Hrvoje Pukšec, President, and members Mike Downey and Tanja Miličić, have selected 16 feature-length (7 in the competition, 3 out of competition, 6 minority co-productions) and 18 short (17 in the competition, 1 minority co-production) films, making up the Croatian program, and 16 international (12 competition and 4 out of competition).
Apart from the current Croatian and international films, this year's Pula Film Festival also offers the best films from the recent Croatian history. Members of different film associations (Croatian Film Directors' Guild, Croatian Cinematographers Society, Croatian Producers Association, Film Makers Association of Croatia, and Croatian Society of Film Critics) had the task to select five best films in the last 25 years of Croatia's independence. They searched for five important pieces and found the magnificent seven (due to the equal number of points received).
'It is not difficult to announce the 63rd Pula Film Festival: the audience and professionals can expect to see the best of Croatian film – the best recent feature films, the best new short films but also the best Croatian feature films made in the past 25 years. However, not only Croatian films deserve to be described in such a superlative fashion because our international programmes can boast of exquisite films as well. The Artistic Board selected them at most relevant world festivals and we also managed to find some less vaunted but excellent cinematic achievements', said Hrvoje Pukšec, president of the Artistic Board.
Films selected for the programme Croatian Film are: Generation '68 by Nenad Puhovski; Ministry of Love by Pavo Marinković; Shooting Stars by Ivan-Goran Vitez; On the Other Side by Zrinko Ogresta; All the Best by Snježana Tribuson; Confusions by Lana Kosovac and Trampoline by Katarina Zrinka Matijević, and for Minority Co-productions: A Good Wife by Mirjana Karanović, Full Contact by David Verbeek, Houston, We Have a Problem! by Žiga Virc, Lazar by Svetozar Ristovski, Interruption by Yorgos Zois and Sparrows by Rúnar Rúnarsson.
The Blue Cage by Bruna Bajić, Life is a Trumpet by Antonio Nuić and The Liberation of Skopje by Rade Šerbedžija and Danilo Šerbedžija will be screened out of competition.
Feature films selected for the International Competition Programme are: Aloys by Tobias Nölle; Between Sea and Land by Carlos del Castillo; Chevalier by Athina Rachel Tsangari; Evolution by Lucile Hadzihalilovic; Illegitimate by Adrian Sitaru; Kaili Blues by Gan Bi; Mammal by Rebecca Daly; Mountain by Yaëlle Kayam; The Dreamed Ones by Ruth Beckermann; The Yard by Måns Månsson and Things to Come by Mia Hansen-Love.
Chronic by Michel Franco, Planet Single by Mitja Okorn, Independence Day: Resurgence by Roland Emmerich, Ice Age: Collision Course by Mike Thurmeier and Galen T. Chu and Ghostbusters by Paul Feig will be screened out of competition.
List of films selected for the Croatian programme - short films, youth programme Dizalica, children's programme Pulica and Cinemateque can be found here.
The 63rd edition of Pula Film Festival will be held from July 7 – 16, in Pula, Croatia.