'Postcards from Croatia': Croatian shorts in Berlin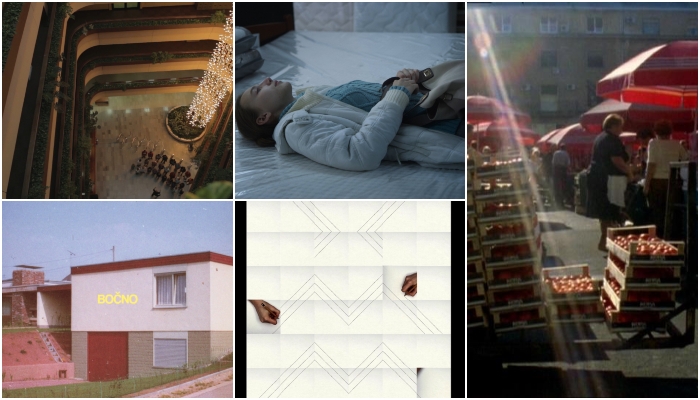 Six short films will be featured in a special programme titled "Postcards from Croatia", held on 9th June at City Kino Wedding in Berlin, on the occasion of the 30th anniversary of the international recognition of Croatia's sovereignty. The programme is organized jointly by the Croatian Audiovisual Centre and the Croatian Embassy in Berlin, in collaboration with the shorts/salon programme from Berlin.
"Like postcards, six short films give us a glimpse of a Croatian past and present: In an almost empty office building a choir - remnant of socialist cultural policy - begins to sing. During the war, a filmmaker sends a video letter to his friends abroad. We roam a market full of ripe fruit on a hot summer day. Together with Branka, we look behind the scenes of a holiday paradise on and off season. A woman sends photos from her new home in a foreign country. Hands draw abstract ornaments with thin pencil lines. The chants of an old folk song are in the air", states the description of the programme consisting of short films by Croatian authors made between 1993 and 2021.
The films will be screened at the City Kino Wedding in Berlin on 9th June. The programme kicks off at 7:30 p.m. while the entrance is free of charge. After the screening, the audience will have a chance to engage in a conversation with guests, project manager Renata Trischler and film director Mate Ugrin.
The films included in the 'Postcards from Croatia' programme:
The programme has been created as a collaboration between the Croatian Audiovisual Centre and the Embassy of the Republic of Croatia in Germany, together with the programme short/salon from Berlin.
Shorts/salon is devoted to the short film format and organizes film screenings and talks with authors. The shorts/salon events are organized and curated by Anna Henckel-Donnersmarck (head of Berlinale Shorts) and Sarah Schlüssel (head of the Short Form Station programme at Berlinale Talents and member of the selection committee for Berlinale Shorts), along with associates. More information about shorts/salon is available here.
Details about the programme "Postcards from Croatia" are available on the Facebook page of the event.
Cover photograph: collage (scenes from Currents, Everything Ahead, The Place I'm Writing You Letters From, Dota, The Market)