Once Upon A Youth by Ivan Ramljak awarded at 19th DokuFest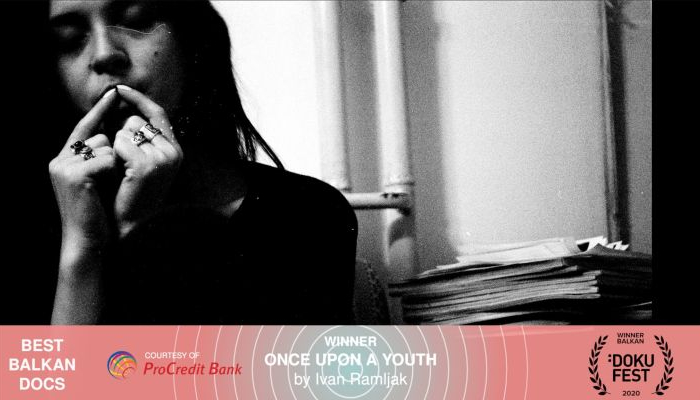 Director Ivan Ramljak's Once Upon A Youth, an Academy of Dramatic Art in Zagreb production, premieres in the Balkan Doc competition programme of the International Documentary and Short Film Festival – DokuFest and 'returns home' as the Best Balkan Documentary.
The jury deciding on the best film was comprised of Theodore Teddy Grouya, an award-winning filmmaker and the director of one of the biggest documentary film festivals in the US, AmDocs, acclaimed Romanian film director Nora Agapi and curator, lecturer and director Burak Çevik from Istanbul.
During the online awards ceremony, held on Saturday, 15th August, the jury explained their decision with the following statement: "The Balkan Film Jury is proud to have participated for DokuFest's 2020 finalists review. Subjective opinions are often difficult to coalesce into a singular agreed upon opinion. With that being said, the jury believes that every film that has participated in the competition is a winner in this esteemed festival. However, there is one film stands out as an independent voice for this year's award, an independent voice that gives inspiration for the common man or woman to create an engaging work with little more than archival images and video, with a passion for sharing a story of a friend who impacted all those around him. This year's winner is, from Croatia, Ivan Ramljak's Once Upon A Youth."
The film was edited by Ivor Šonje, Marko Čaklović was the director of photography, Borna Buljević created the sound design, while the film was produced by Matej Merlić. The film is the director's attempt to reconstruct the relationship with his once best friend, 13 years after his sudden passing, using only photographs and videos made by his late friend back in the day. It is also a story about a lost generation of late 1990s young Croatians and their struggle to find their identity in the aftermath of the devastating war.
Recently, the film was also selected for screening in competition at the Open City Documentary Festival in London, while on the occasion of the online September screening director Ivan Ramljak will also hold a Q&A session. The Croatian premiere is expected later this year.
The International Documentary and Short Film Festival – DokuFest, normally held in Prizren, Kosovo, transferred its 19th edition online. The eight competition sections featured 90 films from 51 countries, all of which are available for streaming at the festival's screening platform.
The entire list of winning titles can be found here, while all other details are available at the festival's official website.