Lost Country screens at Cannes: 'We'll all remember this premiere'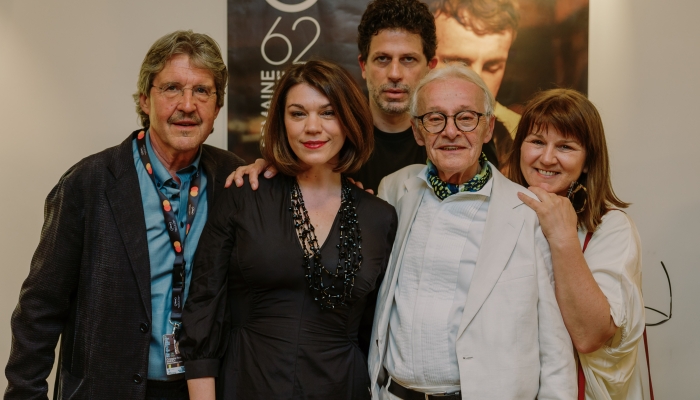 Vladimir Perišić's fiction feature Lost Country greeted with standing ovations at its world premiere, held on Monday, 22nd May, at the 76th Cannes Film Festival. Representing the Croatian cast and crew at Cannes were the film's co-producer Ankica Jurić Tilić (Kinorama) and actors Marija Škaričić and Duško Valentić.
"Watching the film with the audience for the first time is always very special – those of us who live with the film for a number of years cannot remain objective about how it will affect the audience. Today's viewing has been amazing – the film was greeted by an energetic and tenacious applause, tears, profuse emotion, and received a really wonderful audience reception. This has truly been a premiere for the ages and I'm so happy that we have been a part of this film", said the film's co-producer Ankica Jurić Tilić (Kinorama) after the world premiere.
The international film crew at Cannes headed by the film's director Vladimir Perišić and screenwriter Alice Winocour were greeted by a long applause from the audience. Co-producer Ankica Jurić Tilić and actors Marija Škaričić and Duško Valentić were also in attendance at the emotional Cannes premiere.
The cast of Lost Country is headed up by Jovan Ginić and Jasna Đuričić, with Miodrag Jovanović, Lazar Kocić, Pavle Čemerikić, Duško Valentić, Helena Buljan, Ana Simeunović, Boris Isaković and Marija Škaričić appearing in other significant roles.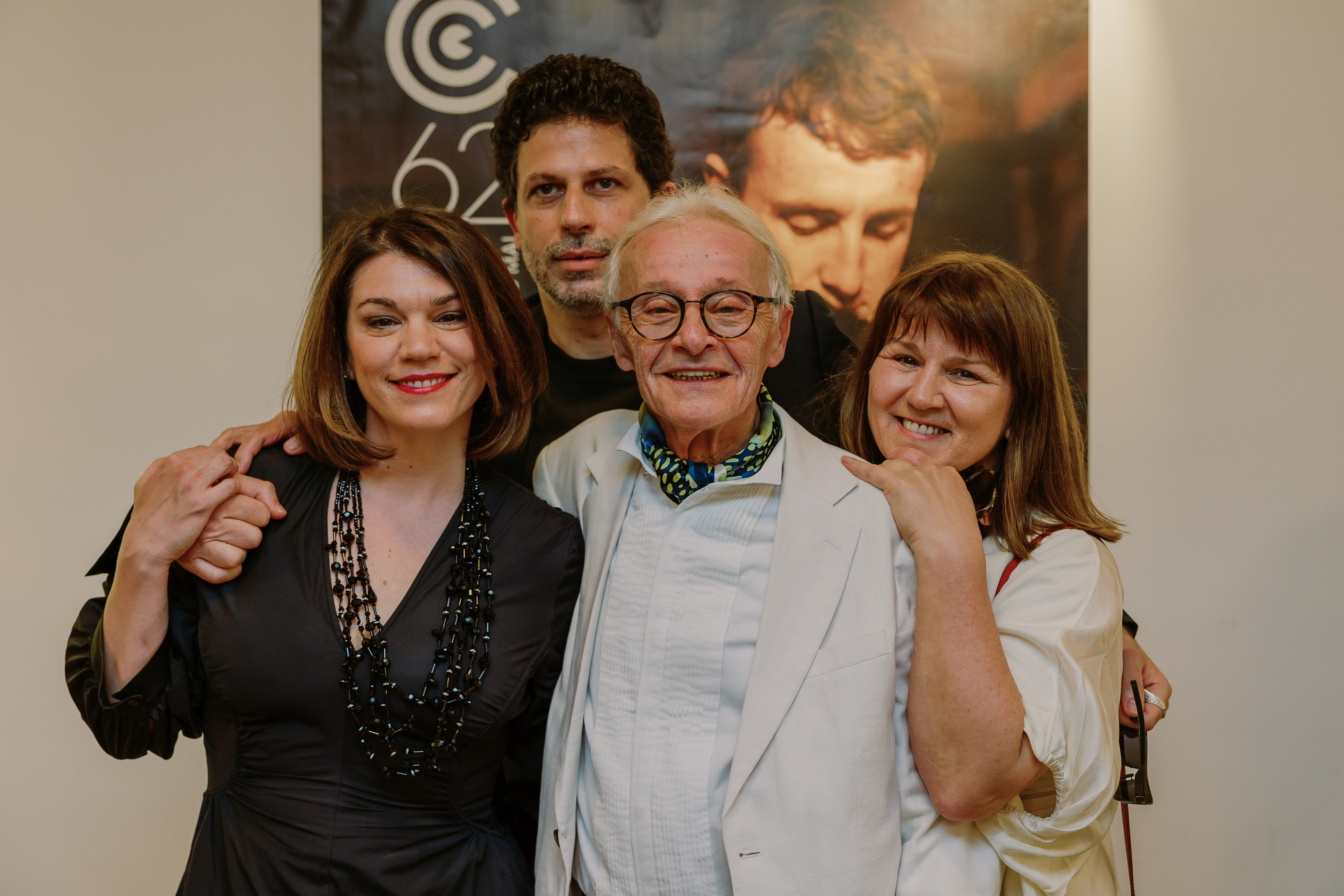 The film's producers are Janja Kralj for French company KinoElektron, Nadia Turincev and Omar El Kadi for French company Easy Riders Films, and Vladimir Perišić for Serbian company Trilema. Co-producers are Vincent Quenault and Jeanne Geiben of Luxembourg company Red Lion and Ankica Jurić Tilić for Kinorame from Croatia, alongside ARTE France Cinéma and Cosmodigital. The film was supported by the Film Center Serbia, ARTE France Cinéma, CNC, Luxembourg Film Fund and the Croatian Audiovisual Centre.
Lost Country is set in Serbia in 1996. Student demonstrations against Milošević's regime are in full swing, while fifteen-year-old Stefan faces the most difficult of all revolutions – he must confront his own beloved mother, the spokesperson for the same corrupt government he and his friends are opposing.
On the occasion of its Cannes premiere, Screen Daily called it an "impressive and nuanced coming-of-age story". The entire review is available here.
The International Critics' Week (Semaine de la Critique), launched in 1962, is a parallel programme running alongside the Cannes Film Festival. This year's 62nd edition takes place 17th – 25th May, traditionally presenting 10 feature and 10 short films from across the globe. The aim of the programme is to showcase new talents, with artists such as Bernardo Bertolucci, Alejandro González Iñárritu and Gaspar Noé landing their first major breaks precisely at Semaine de la Critique. The international jury will award four prizes: two for feature films (the Grand Prize and the French Touch Prize) and one for short films (the Leitz Cine Discovery Prize). The Critics' Week also presents the Louis Roederer Foundation Rising Star Award, while the selected films also enter the running for the Camera d'Or. More information about the programme is available on this link.
In addition, the same programme will also feature the world premiere of Croatian fiction short The Real Truth about the Fight directed and written by Andrea Slaviček and produced by Katarine Prpić (Antitalent).
More photographs from Lost Country premiere are available here (author of photographs Vincent Cros).
Cover photograph: (left to right) Chris Marcich, Marija Škaričić, Vladimir Perišić and Duško Valentić