Locarno 2021: Srđan Dragojević's Heavens Above and Rok Biček's Penalty Shot in LFF competition programmes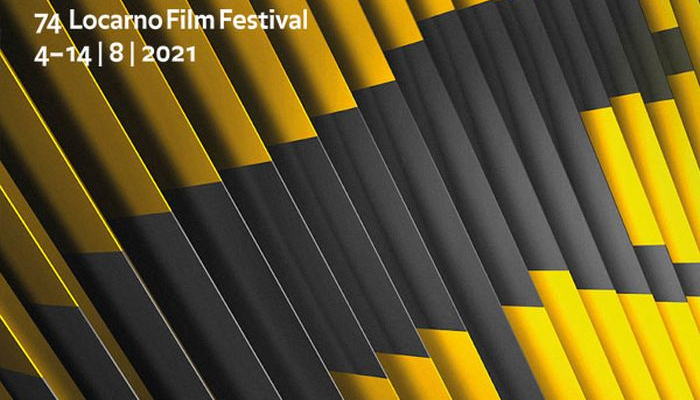 Srđan Dragojević's fiction feature Heavens Above, which is a Studio Dim minority co-production, with Darija Kulenović Gudan as co-producer, will have its world premiere on 5th August in the International Competition, while the world premiere of fiction short Penalty Shot, directed by Rok Biček, is scheduled for 11th August, in the new competition programme, Auteur Shorts (Corti d'autore).
Heavens Above is a dark comedy told through three stories about one family, spanning three decades (1993, 2001 and 2026). The film explores the effect of wonders on contemporary society, as numerous characters reappear, intertwine and impact each other under increasingly bizarre circumstances. Stojan (Goran Navojec) is as boring and simple as he is kind-hearted. A peculiar accident while changing a lightbulb leaves him with a glowing halo above his head, turning him into a new attraction in town. His persistent wife Nada (Ksenija Marinković), unamused by the unwanted attention from their neighbours, after several unsuccessful attempts to remove the halo, realizes her husband will never be back to his old self. A reluctant saint, Stojan finally embraces his new way of life and soon turns to terrifying crimes.
According to director Srđan Dragojević, Heavens Above is his most accessible film to date: "I believe this film has great potential with cinema audiences anywhere in the world, because I still believe in cinema. In articulate, funny and convincing cinema for average working women and men."
Srđan Dragojević's fiction feature Heavens Above will have its world premiere in the International Competition (Concorso internazionale). The programme includes 17 titles, all of which compete for the main festival award, the Golden Leopard or Pardo d'oro. The film received support from the Croatian Audiovisual Centre, while Croatian actors Goran Navojec, Ksenija Marinković and Bojan Navojec play the three main roles in the film.
Heavens Above is a continuation of the collaboration between Srđan Dragojević and producer Biljana Prvanović. The film's main producer is Serbian production company DELIRIUM, based in Belgrade, while co-producers, apart from Darija Kulenović Gudan of Studio Dim, include Heino Deckert – MA.JA.DE Fiction GmbH (Germany), Vladimir Anastasov, Angela Nestorovska – Sektor Film (North Macedonia), Eva Rohrman – Forum Ljubljana (Slovenia), Predrag Kalezić and Marija Perović – Max Film (Montenegro) and Srđan Šarenac – Novi Film (Bosnia and Herzegovina). The sales agent for the entire world is Pluto Film.
Penalty Shot, which will also have its world premiere at the 74th Locarno, revolves around Matija and Franjo who spend an afternoon at the village football field. Their game is interrupted by a group of older boys who start to harass Franjo. Matija tries to protect him, but fails.
Penalty Shot is directed by Rok Biček, while the fiction short is based on an episode from novel "Dark Mother Earth", written by Kristian Novak. Besides directing the film, Rok Biček co-wrote the screenplay together with Kristian Novak. Director of photography was Fabio Konstantin Stoll, while Ana Štulina and Rok Biček co-edited the film. Sound design was done by Julij Zornik, Ana Savić Gecan created the costume design, Ivan Veljača did the production design, with Mojca Gorogranc as the make-up artist. The cast is headed up by Gabrijel Dolenec, David Ivanović, Karlo Žganec, David Šafarić, Simon Herperger, Jakov Feher and Radovan Kočila. The film's producers are Katarina Prpić, Danijel Pek and Rok Biček, while the film is an Antitalent and Cvinger Film joint production, co-produced by Zwinger Film (Austria). Penalty Shot received financial support from the Croatian Audiovisual Centre (HAVC), Slovenian Film Centre, Viba Film and the City of Zagreb.
The films features the dialect of Međimurje, while the intensive casting auditions were conducted with the support of Međimurje County and logistic support from the Alliance of Croatian Cultural Associations of Međimurje County.
Auteur Shorts (Corti d'autore) is a new competition programme at the Locarno Film Festival devoted to short and mid-length films of already established authors whose works will have their world or festival premieres at Locarno. The programme will feature a total of ten films.
In addition, the Swiss-Croatian co-production Mare directed by Andrea Štaka will screen in the non-competitive programme, the Swiss Panorama (Panorama Suisse).
This year's, 74th Locarno FF is taking place 4th – 14th August. One of the jury members in competition programme Filmmakers of Today (Cineasti del presente) is Croatian Vanja Kaluđerčić, the Director of the International Film Festival Rotterdam.
Locarno Film Festival is one of the longest-running and most significant European film festivals, priding itself on discovering up-and-coming talent and pioneering trends. More information about Locarno FF is available on the festival's official website.