Life is a Trumpet wins Best Film at Ceau, Cinema! Festival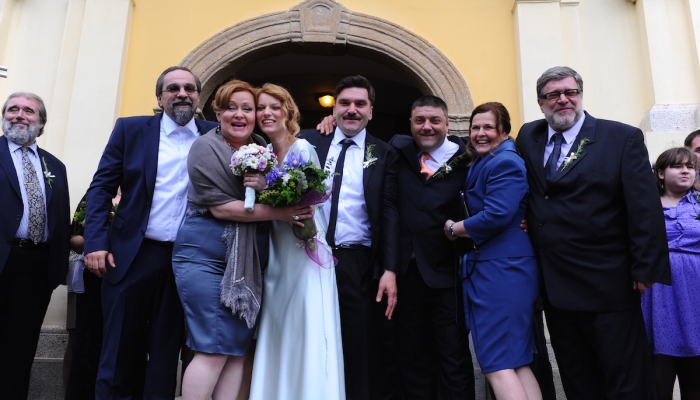 The 3rd Ceau, Cinema! Festival, held from July 14th to 17th in the Romanian city of Timisoara, has awarded Antonio Nuić's feature film Life is a Trumpet the Jury Award for Best Film.
"A film with a cast of natural and authentic actors, with a montage highly serving the screenplay, a steady hand and mindful of details direction, a humour rising out of vital circumstances, a film reminding us the fact that the sound of a trumpet might resume the fragile netting of family relations", said the jury, which brought together actors Alina Ilea and Alexandru Papadopol and director Razvan Georgescu.
Life is a Trumpet is a comedy about one wedding and two families whose functioning co-existence comes into question when a secret from the past rises to the surface.
Antonio Nuić both wrote and directed the film, the cinematographer is Radislav Jovanov Gonzo, the editor is Marin Juranić, the producer is Boris T. Matić, the co-producers are Miha Čemec, Jelena Mitrović, Srdan Golubović, Ivan Đurović and Goran Radman, while the film stars Bojan Navojec, Iva Babić, Zlatko Vitez, Mirela Brekalo, Goran Navojec, Filip Križan, Ksenija Marinković and Filip Šovagović.
The film had its world premiere at the Warsaw Film Festival in 2015 and was produced by Propeler Film and co-produced by Staragara (Slovenia), Baš Čelik (Serbia), Artikulacija Production (Montenegro), Croatian Radio Television (Croatia) and the Zagreb Film Festival. The film was also supported by funds provided by the Croatian Audiovisual Centre and MEDIA Sub-programme.
More information can be found at this link.