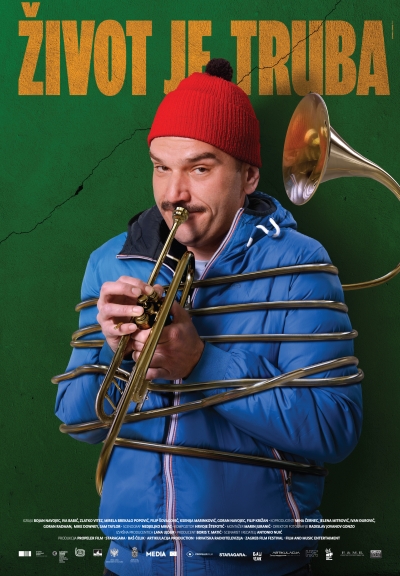 Taking place around two big family gatherings, a wedding and Christmas Eve, this is a story about Boro Bura, a young jazz musician, who is trying to reconcile his quarreling family members.
Director

Antonio Nuić

Screenplay

Antonio Nuić

Producer

Boris T. Matić

Co-producers

Miha Černec, Jelena Mitrović, Ivan Đurović, Goran Radman, Mike Downey, Sam Taylor

Cinematography

Radislav Jovanov Gonzo

Editing

Marin Juranić

Sound Design

Hrvoje Štefotić

Music

Hrvoje Štefotić

Costume Design

Morana Starčević

Production Design

Nedjeljko Mikac

Cast

Bojan Navojec, Iva Babić, Zlatko Vitez, Mirela Brekalo Popović, Goran Navojec, Filip Šovagović, Ksenija Marinković, Filip Križan

Production

Propeler Film (HR)

Co-production

Staragara (SI), Baš Čelik (RS), Artikulacija Production (ME), Hrvatska radiotelevizija (HRT), Zagreb Film Festival (HR), Film and Music Entertainment (UK)

Croatian Distribution

Blitz Film & Video Distribution

Support

Hrvatski audiovizualni centar (HAVC), Slovenski filmski centar, Filmski centar Srbije, Ministarstvo kulture Crne Gore, Program MEDIA
Antonio Nuić (1977)
Born in Sarajevo. He graduated in Film and TV Directing from the Academy of Dramatic Arts in Zagreb. He is a member of the Croatian Film Directors' Guild. Life is a Trumpet is his third feature.
Selected Filmography – Antonio Nuić
Donkey (2009) – feature film
All for Free (2006) – feature film
Sex, Booze and Short Fuse (2004) – 3rd segment of the omnibus