King Khan begins filming in Dubrovnik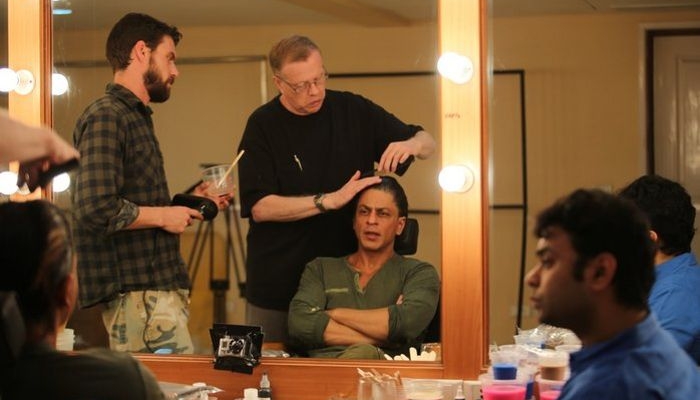 Fan, an upcoming Indian drama film starring Shahrukh Khan, will be partially filmed in Dubrovnik, Croatia. The filming began last September in Mumbai, India, and continues in Dubrovnik from March 16-24, after which the set moves to London, UK.
'The filming will take place in the Old City of Dubrovnik, where scenes of Dubrovnik's streets - including Stradun and Peskarija - will be portrayed' – said Formula Film's Boris Dmitrović, servicing the production. 'We are proud to say that Dubrovnik will not double for another city, but will be depicted as itself.'.
Fan stars Khan, the man arguably with one of the greatest fan following globally, in the role of being the biggest fan himself.
The renowned special effects makeup artist, Greg Cannom - who has been nominated for nine Academy Awards and has won three Oscars for the memorable looks he created in The Curious Case of Benjamin Button (2008), Mrs. Doubtfire (1993) and Dracula (1992) - is developing Khan's look for the film.
'We are attempting a never-seen before look for Shahrukh which will be both challenging for us and exciting for the viewer' – said director Maneesh Sharma, speaking about the Khan's look for the film. 'Understandably, this will be kept under wraps till the first look of the film is revealed.'.
Produced by Yash Raj Films (YRF), Fan is scheduled to release in autumn 2015.
Asked about the reasons for deciding to shoot in Croatia, YRF executive producer Aashish Singh said: 'Croatia is an untapped beautiful location and the creative team loved the look and feel of Dubrovnik. We did a lot of research on cities in Europe that have not been seen in a lot of Indian films and then shortlisted a few before taking a final decision of shooting in Dubrovnik.'.
'The incentive also played a role in us finally deciding to shoot in Croatia' – stressed Singh. 'You may be aware that the Indian rupee is not very strong against the currencies in Europe so we prefer locations where we can get an incentive to offset our costs. Also having a filming incentive sends a signal to the producers that the country/state is serious about film making and will cooperate to make the filming easy and successful.'.
'We are excited at the opportunity to gain insight into the workings of Bollywood, one of the world's largest film industries' – adds Dmitrović. 'Especially given the fact that we are cooperating with Yash Raj Films, which is renowned for its very high production standards.'.
A very diverse and international group of professionals will work on the set, which includes not only Indians, but South Koreans, Americans, Canadians, and Croatians.
On set in Croatia, the production is looking to engage over 600 extras.
For the total of 9 days of filming in Croatia, Yash Raj Filmsis projected to spend 1,1 million EUR (8,6 million HRK), and will get back approximately 200.000 EUR (1,7 million HRK) through Croatia filming incentives.
Title photograph: Shahrukh Khan with Director Maneesh Sharma and makeup artist, Greg Cannom. © Yash Raj Films