Hedgehog's Home wins in Annecy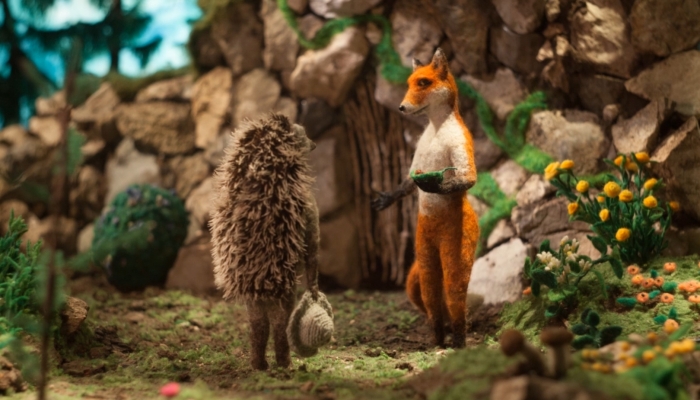 Hedgehog's Home by Eva Cvijanović won the Young Audience Award at the 41st Annecy International Animation Film Festival.
Hedgehog's Home continues its winning streak. Eva Cvijanović's short fable won the Young Audience competition (Jeune Public) at one of the most prestigious international animation festivals which ended this Saturday in Annecy, France. The prize is awarded by the children's jury which includes four representatives from Annecy's Animation Studio for Children and four young guests from an international organization, which this year included representatives from the Animatou Festival in Switzerland.

The special prizes were awarded on Friday, June 16th, at Annecy's City Hall, attended by Annecy's mayor Jean-Luc Rigaut, while the main awards were held last night during the closing ceremonies at the Bonlieu festival centre.
More than 2 800 films from 95 countries applied to this year's Annecy Festival, and along with Hedgehog's Home, three other Croatian co-productions participated in the official short film competition: Manivald by Chintis Lundgren, Airport by Michaela Müller, and Nighthawk by Špela Čadež.
Hedgehog's Home premiered at this year's Berlinale where it won Special Mention in the Generation Kplus programme, while at Zagreb's Animafest it won the Audience Award and Special Jury Mention. The film is co-financed by the Croatian Audiovisual Centre.
The festival in Annecy is one of the oldest and most important animated film festivals which attracts thousands of animation film professionals each year. This year's 41st edition took place from June 12th to 17th. More information can be found on the festival's official website.
Cover photo: scene from Hedgehog's Home