Goran Bogdan nominated for EFA for Best Actor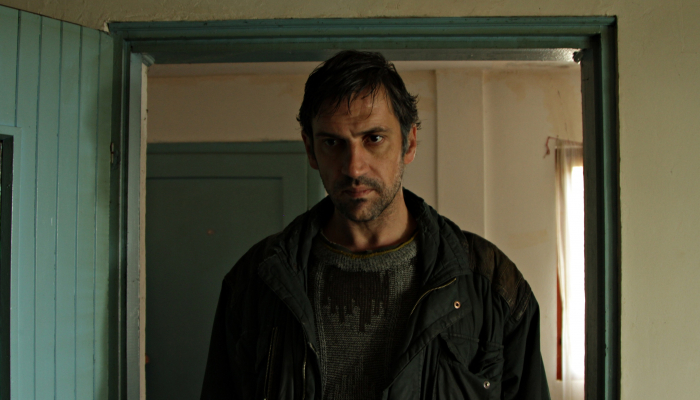 Based on the votes of the European Film Academy members, Goran Bogdan has been nominated for Best Actor, for his role of Nikola Stojković in Father, directed by Srdan Golubović, while the film itself enters the running for the 'European Oscar'. This makes Bogdan the first Croatian actor to receive this EFA nomination.
Father, the award-winning Croatian minority co-production, whose Croatian producers are Lana Matić and Boris T. Matić of Propeler Film, had its world premiere in the Panorama section of this year's Berlinale, taking home the Audience Award and the Ecumenical Jury Prize.
In the running for the EFA for Best Actor, Goran Bogdan finds himself in the lofty company of: Bartosz Bielenia (Poland) for his role in Corpus Christi directed by Jan Komasa, Elio Germano (Italy) starring in Hidden Away directed by Giorgio Diritti, Luca Marinelli (Italy), the lead in Martin Eden directed by Pietro Marcello, alongside Mads Mikkelsen (Denmark) for Another Round directed by Thomas Vinterberg and Viggo Mortensen (Denmark, USA) for Falling, which he also directed.
"I am very honoured and happy to find myself in such fine company. I am also glad that our work on this difficult and sensitive topic has been recognized. During all the rehearsals with director Srdan Golubović, I was fortunate that we were sailing together through such delicate topics as fatherhood and one's struggle to find one's place in a world in which they don't belong. At this day and age, when there is a bit of 'Father' in all of us, this nomination feels like finally reaching the destination. The news has definitely made these crazy times a little bit brighter. I am grateful from the bottom of my heart," said Goran Bogdan on receiving the nomination.
In addition to the EFA nomination, Bogdan has already won the award for Best Actor at FEST – Belgrade International Film Festival, Pula Film Festival and Mostar Film Festival.
Father, a story about a father who travels on foot from his village in the south of Serbia all the way to Belgrade, after his children are taken away from him, is also a story about a marginalized character, who, along the way transforms into a hero of our times. Srdan Golubović co-wrote the screenplay together with Croatian director and screenwriter Ognjen Sviličić, while staring in film alongside Bogdan are Boris Isaković, Milica Janevski, Nada Šargin, Muharem Hamzić and Ajla Šantić. The film is a co-production between six countries including Serbia, France, Germany, Croatia, Slovenia and Bosnia and Herzegovina, while Croatian producers are Lana Matić and Boris T. Matić of Propeler Film. The production of the film was, among others, supported by the Croatian Audiovisual Centre and Eurimages.
On 19th November, Father begins its regular theatrical distribution across Croatia, while it also inaugurated this year's Zagreb Film Festival, screening out of competition. You can also catch the film in the programme In Case You Missed, via online platforms www.kinoeuropa.hr and www.zff.hr, from Saturday, 14th Nov at 11 a.m. until Sunday, 15th Nov, at 11 p.m.
In 2010, Zrinka Cvitešić was nominated in the category of Best Actress for her role of Luna in Jasmila Žbanić's On the Path, which makes Bogdan the first Croatian actor to be nominated for the title of Best Actor at the EFAs.
The nominations were announced yesterday at noon, at an online conference during the Seville European Film Festival, while the EFA winners in all categories will be announced at an online awards ceremony, held in Berlin on December 12.
For more information about the European Film Awards, visit the EFA's website.
Cover photograph: Goran Bogdan in Father