Focus on Croatian experimental film at Intersección festival in Spain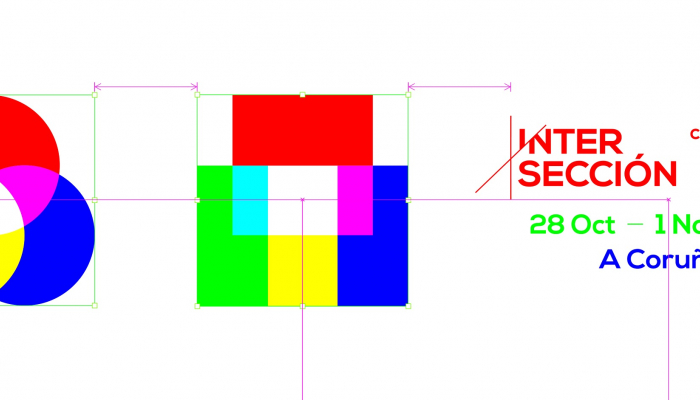 The focus programme is divided into four sections, dedicated to experimental works of Croatian artists from the 1960s and 1970s, as well as more recent Croatian cinematic titles. The programme featuring a total of 25 films is held as part of the Contemporary Audiovisual Art Festival Intersección, held in A Coruña, 28th Oct – 1st Nov.
"The four screening programs bring together artists' experiments in film and video created in the 60s and 70s, exploring the language of structural film, media experimentation, documentary film, women's voices and works created by a new generation of artists. By exploring the social, political, economic or cultural context, the programme reflects on the conditions of the past and the perspectives of the future," says the introduction of the programme dedicated to Croatian experimental film curated by Branka Benčić, Director of the Museum of Modern and Contemporary Art in Rijeka. The programme is created in collaboration with the Croatian Audiovisual Centre.
The focus programme presents 25 short films screened in four sections. The first section entitled 'Vacant Hours' features: How Steel Was Tempered by Igor Grubić, Karbon by Tina Gverović, Katerina Duda's Currents, Mate Ugrin's Vacant Hours, Renata Poljak's Yet Another Departure and Lost Memories from These Days by David Maljković.
The second section under the title 'Sharing Social Space' features more recent works: Renata Poljak's Great Expectations, Darko Fritz's Zagreb Confidential – Imaginary Futures, Dan Oki's Post Festum, Dane Komljen and James Lattimer's All Still In Orbit, as well as Zvonimir Berković's 1962 film My Flat.
The third portion of films screening in the section 'Center Cannot Hold' is comprised of experimental works from the 1960s: Vlado Kristl's Don Quixote, Tomislav Gotovac's Forenoon of a Faun, and the 1970s: Mladen Stilinović's First Reader 1, 2, 3, Dalibor Martinis's Open Reel, Goran Trbuljak's Untitled, as well as more recent films such as Damir Očko's Third Degree and Davor Sanvincenti's Almost Nothing.
The fourth section under the title 'Personal and Other Cuts' features an all-women selection: A Cat Is Always Female by Martina Meštrović and Tanja Vujasinović, Ana Hušman's I Love You, Ines, Nicole Hewitt's This Woman Is Called Jasna / 03 Ruins, Sandra Sterle's Decathlon and Sanja Iveković's 1982 Personal Cuts and Dunja Ivanišević's 1968 Gal.
Ana Hušman and Igor Grubić will personally present their works in addition to holding a masterclass in the industry portion of the festival.
The rich side programme of the Contemporary Audiovisual Art Festival Intersección includes round tables, workshops and panel discussions, but due to the epidemiological situation, the schedule is subject to change.
Find out more information about the festival at the official webiste of Intercessión.