Filming of The Mysterious Boy and The Brave Adventures of Lapitch Announced in Zagreb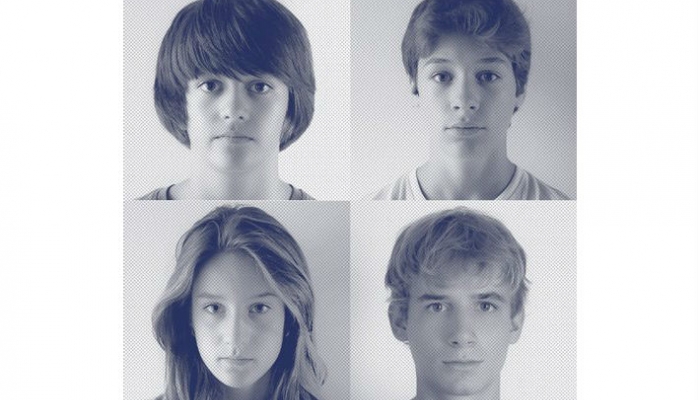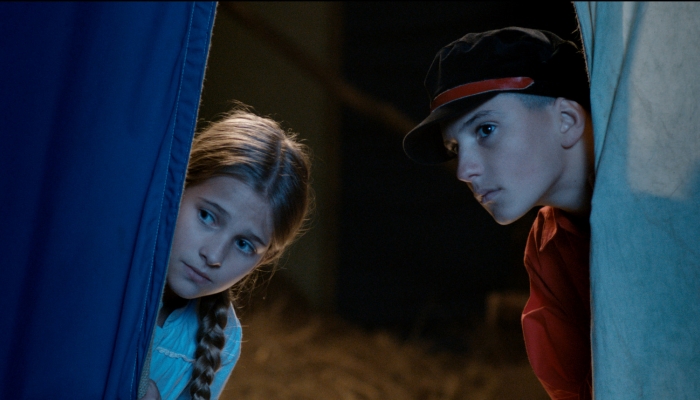 Zagreb, 10 September 2012 – In the large hall of the Croatian Audiovisual Centre (Nova Ves 18) a press conference took place to announce the beginning of filming of feature narratives The Mysterious Boy, directed by Dražen Žarković and written by Hana Jušić and The Brave Adventures of Lapitch written and directed by Silvije Petranović, both based on famous Croatian children's novels.
The Mysterious Boy is a sequel of the thrilling detective story Koko and Ghosts, last year's and this year's box office hit which attracted 86,000 viewers to the theatres. The film is based on the eponymous children's crime novel by Ivan Kušan, produced by Kinorama and Croatian Radiotelevision.

The Brave Adventures of Lapitch is based on the children's classic written by Ivana Brlić Mažuranić, the most published children's novel in Croatia, translated into dozens of foreign languages. The production company Maydi Film announce The Brave Adventures of Lapitch as a family entertainment film, highlighting the fact that the film will be completed in 2013, marking the 100th anniversary of the very first edition of the novel.

The press conference was opened by Hrvoje Hribar, head of the Croatian Audiovisual Centre: These are the eighth and ninth feature-length films to begin shooting in 2012, but certainly not the last ones. In addition to Brešan's traditional comedy, others were intense, festival films, whereas the ones announced here open the theatres to wide audience.
In addition to producer Ankica Jurić Tilić, The Mysterious Boy was presented by director Dražen Žarković, screenwriter Hana Jušić, Daniel Kušan, the director of Koko and Ghosts who will act as art director for the entire Koko serial, Antonio Parač who plays Koko, Vanja Markovinović who plays Koko's friend Marijana, and Karlo Maloča who plays Koko's friend Tomo. The press conference was also attended by Martin Milinković from Continental Film, the company in charge of distribution. Milinković said that the cinema distribution of The Mysterious Boy would begin by March 2013. The film's TEASER is available here.

'Crime and Punishment' will always be read, just like 'Koko and Ghosts'. Flagship works take pride in qualities that make them last for decades and centuries. If you have a good literary basis, you only need to be skilful enough to transpose its basic traits into a film script. Naturally, there should always be respect for the work and fear of doing something wrong, said producer Ankica Jurić Tilić.

To the question whether The Mysterious Boy can compete with children's blockbusters such as Harry Potter, director Dražen Žarković replied: We intend to fight such films with realism. Harry Potter and other 3D wonders are the sort of escapism we cannot compete with. We will have plenty of demanding action scenes that have not yet been seen in Croatian film, let alone children's film. The books and the previous film clearly established the universe of Koko; there is not much to think about, I just have to make sure to remain on Kušan's level. This film relies much more on children, while the previous was based on grown-up characters.

Screenwriter Hana Jušić spoke about working on The Mysterious Boy script: Working on this script cannot be compared to writing a new one from scratch. The script has been revised 17 times, while a short film script can usually be written in a flash. Kušan has great style, he steals your heart with his novels and the hardest part for me was to preserve these characters' charm once we remove Kušan's writing and set them into dialogues.

The Brave Adventures of Lapitch was presented by producer Maydi Mervar Petranović, director Silvije Petranović, actor Milan Pleština who will embody the Black Man, and cinematographer Mirko Pivčević. The media was first addressed by producer Maydi Mervar Petranović, saying that the Lapitch will be filmed on several locations. The first slate took place last week in Baranja, followed by Lekenik, Odransko Polje, Zagreb's Old Town and Osijek. Lapitch will be portrayed by a boy named Mile from Zagreb and a girl named Ema from Đakovo (the producer still keep the children's identities secret), both selected in auditions which attracted a large number of children.

In addition to Milan Pleština, the film stars Goran Navojec (Master Mrkonja), Hristina Popović (the master's wife), Livio Badurina (Ring Master) and Bojan Navojec.

Our competitive edge here in the Balkans is what 'Harry Potter' cannot provide: Croatian language, brand name and a Croatian writer. Translated into more languages than we even know of – Chinese, Esperanto, Bengalese... this book is irreplaceable in spreading Croatian culture. We should focus on ourselves, our landscapes and actors. We also have a Croatian sheepdog to star in the film. Besides, the audience wishes to see Lapitch as a living character. 'Oliver Twist' had over 40 film incarnations, said director Silvije Petranović.

We cannot compete with blockbusters because of our lack of resources. It is a bit complicated having a model we have to stick to in terms of set and costume design. We have to go a hundred years back. Visually, the film will resemble old photographs which were not in colour, but coloured, added Mirko Pivčević, Lapitch's director of photography. The last slate is planned for 15 November 2012.

Visuals, press materials (in Croatian) and producer contacts are available at:
The Mysterious Boy
The Brave Adventures of Lapitch

The development of films can be followed on their Facebook pages:
The Mysterious Boy – Facebook
The Brave Adventures of Lapitch - Facebook
Cover photos: The Mysterious Boy; The Brave Adventures of Lapitch