Easter Eggs at Tribeca Film Festival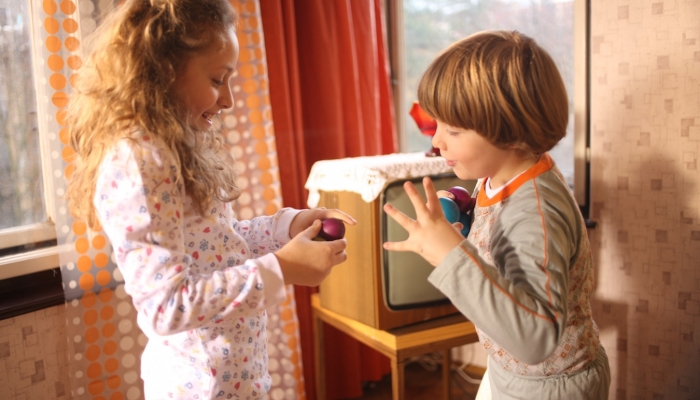 Easter Eggs, a short fiction film by Slobodan Karajlović, will be presented in the official short film selection at Tribeca Filma Festival in New York City.
The short fiction film Easter Eggs by Croatian director Slobodan Karajlović was selected for the short film competition programme at Tribeca Film Festival in New York City, taking place 18-29 April. Tribeca Film Festival is one of the most important platforms for independent film promotion in North America, annually visited by several hundred thousand professionals from the fields of art, music and film. The festival competition programme consists of the international selection of live action, short and documentary films. Easter Eggs were selected out of 2800 submitted entries for the short film competition programme. The winner of best short film award is automatically qualified for an Academy Award nomination in the short film category.
The plot of Easter Eggs takes place in the 1970s in Yugoslavia. The central character is a mother secretly celebrating Easter with her children so that her husband, a military official and a hardcore communist wouldn't see her. The film was made in Zagreb. The director describes the story as a personal one, but not autobiographical. In my family the father was a communist and anything related to religion was deemed extremely negative. Despite that, some of my clearest childhood memories are connected with religious experiences: going to church with my grandmother, baptism and, of course, Easter eggs. My Mom and grandma made them every Easter, but secretly, because my Dad opposed it, explained the director.
Slobodan Karajlović was born in Split and studied film and theatre directing in Burghausen, Germany. He directed several short films and more than 40 episodes of a children's TV programme broadcast on ZDF. He wrote Easter Eggs together with Jelena Svilar, and the film stars Frano Mašković and Jelena Kordić Kuret, as well as Nikola Črček and Ana Ljubičić as children. Director of photography was Jan Šuster, it was edited by Sanjin Stanić, and produced by Ana Vilenica.