Dum Spiro Spero wins at Krakow Film Festival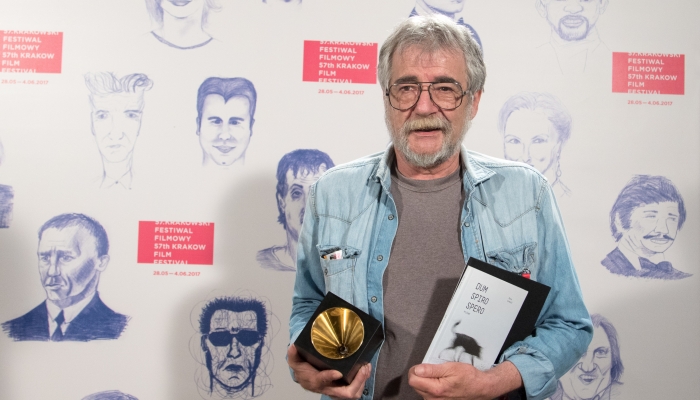 Pero Kvesić won the Golden Horn for director of the best film at the 57th Krakow Film Festival which was held from May 28th to June 4th.
Pero Kvesić's debut film, Dum Spiro Spero, screened in the international documentary film competition. The jury, comprised of Paweł Lozinski, director and producer; Cintia Gil, producer, film selector and philosopher; Miroslav Janek, director and producer; Marek Rozenbaum, producer; and Julia Teihmann, film critic, stated 'For the author of a film who shows us beauty of life and love, finding the courage to deal with one's own mortality in a humorous and dignified way'.
The director also received a cash prize of approximately 7 000 EUR, and this is the newest in a series of awards that the film has won. Last year it won Best Film at the Liburnia Film Festival and at Italy's Festival dei Popoli, while it won the Grand Prix at Croatian Film Days. It also received the Vedran Šamanović Award at the Pula Film Festival. The film was produced by Factum and with support from the Croatian Audiovisual Centre.
Travelling Country, an animated film by Vessela Dantcheva and Ivan Bogdanov, co-produced by Bonobostudio (Croatia), screened in the short film competition in Krakow. The Golden Dragon in this category went to Matteo Gariglio for the Swiss-Argentinian film En La Boca.
The Krakow Film Festival in one of the oldest festivals in Europe dedicated to documentary, animated and short films. The core of the event is made up of four programmes of equal rank: documentary, short, national Polish programme and music documentary film competition DocFilmMusic.
A full list of awards is available at this link
*Cover photo: Pero Kvesić from the festival's official website.