Croatian films at Thessaloniki festival: world premiere of Goran Dević's Sunday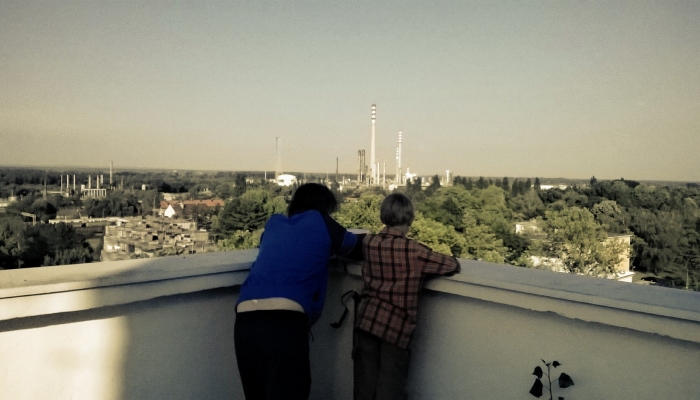 The 56th International Film Festival in Thessaloniki, running from November 6th to 15th, will screen seven Croatian majority and minority co-productions. Goran Dević's Sunday will have its world premiere at the festival, while the industrial programme will feature two Croatian projects.
The international competition programme, which will screen 15 films, includes two Croatian minority co-productions: Interruption by Greek writer and director Yorgos Zois, coproduced by Nukleus Film (Croatia), and Sparrows, written and directed by Rúnar Rúnarsson, co-produced by Croatia's MP Film Production.
The Balkan Survey programme, which features recent films from the Balkans, will screen two Croatian films in the competition programme: Dalibor Matanić's The High Sun, produced by Kinorama, and the minority co-production Our Everyday Life, directed by Ines Tanović, and co-produced by Croatia's Spiritus Movens.
The selections for the Short programme will feature the world premiere of Goran Dević's Sunday, a story about a curious nine year-old, who, not listening to his father, wanders off and sees things he shouldn't see. Goran Dević also wrote the screenplay, while Branko Linta is the cinematographer, Vanja Siruček is the editor, and the producer is Hrvoje Osvadić of the production company Petnaesta Umjetnost. The film stars Lana Barić, Krešimir Mikić and Alex Rakoš.
Two more short films will be screened in the Youth Screen programme: Una Gunjak's award-winning The Chicken, co-produced by Croatia's Nukleus Film, as well as the animated film Transparency by Daniel Šuljić, produced by Kreativni Sindikat.
Furthermore, the industrial section, Agora Work in Progress, will screen two projects: Goran, directed by Nevio Marasović, and produced by Antitalent, as well as the Bulgarian-Croatian coproduction The Duke, directed by Zornitsa Sophia, and co-produced by Croatia's Focus Media.
The Thessaloniki International Film Festival is one of the oldest festivals in Europe. It was founded in 1959 and is one of the most important places promoting regional cinematography. More information can be found on the festival's official website.
Cover photo: Sunday