Croatian cinema in focus at 44th Festival of Nouveau Cinema in Montreal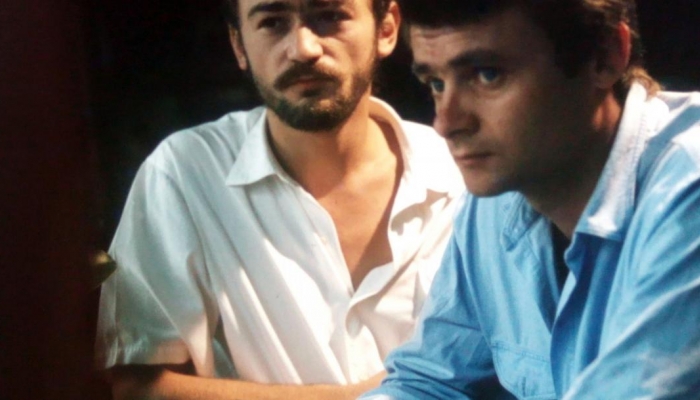 The 44th Festival of Nouveau Cinema, running from October 7th to 18th, will include a special programme focusing on Croatian cinema exploring the relationship between architecture, history and film from the 60s to the present. The festival will also, in cooperation with Animafest Zagreb, show a selection of Croatian animated films, while the official programme will screen The High Sun and Sparrows.
The Architecture of Croatian Cinema programme will screen a selection of classic and contemporary films in which architecture is presented as an important plot element. As architecture is aimed at structuring private and social life, while film and cinematography represent a kind of reflection of dreams, expectations and social views of the self, merging these two disciplines aims to offer insight into Croatian history, from socialist constructions after WWII, to the crisis in the 80s, to the present, as well as an insight into the dominating film styles, themes and genres of each decade. The programme encompasses classic feature and short films such as My Apartment by Zvonimir Berković, Martin in the Clouds by Branko Bauer, and Kašinska Street 6 and The Third Key by Zoran Tadić. More recent works include: The Tiniest by Tomislav Šoban, Thresholds by Dijana Mlađenović, Teeth by Daria Blažević and On Shaky Ground by Sonja Tarokić. The programme Architecture of Croatian Cinema was developed in cooperation with the Croatian Audiovisual Centre's Department of Promotion and Distribution as well as the Festival's selector, curator and programmer Daniel Karolewicz.
Dalibor Matanić's The High Sun will have its Canadian premiere as a part of the Special Presentations programme, dedicated to a selection of films that have marked the past year. Sparrows, an Icelandic-Danish-Croatian coproduction and recently awarded Best Film at the San Sebastian Film Festival, directed by Runar Runarsson, will be screened in the Panorama programme.
In cooperation with the Animafest Zagreb Festival, the FNC will feature P'tits loups, a programme which includes a selection of the most successful contemporary and cinematic Croatian animated films for children.
The Nouveau Cinema Festival in Montreal is one of the most significant film manifestations in Canada. Each year it has over 160 000 visitors, and is also a nominating festival whose winners receive a pre-nomination for the Oscars, awarded by the Academy of Motion Picture Arts and Sciences. Its 44th edition will run from October 7th to 18th.
For more information on Croatian films at the FNC go to the official festival website.
Cover photos: The Third Key