Croatian animated short Dove sei, amor mio enters Official Competition at Clermont-Ferrand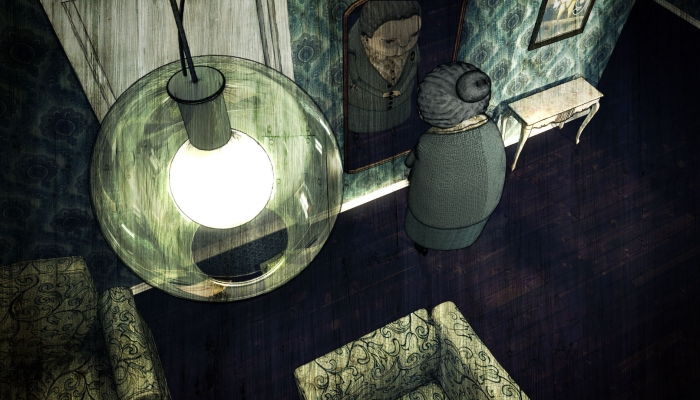 The short animated film Dove sei, amor mio, written and directed by Veljko Popović, was selected for the competition programme of the 34th International Short Film Festival in Clermont-Ferrand, which takes place from 27 January to 4 February 2012.
Dove sei, amor mio (2011) is one of 77 international films to compete and was selected among 5703 submitted entries from all over the world. Participation in the competition of this prestigious festival devoted to short film is yet another success of this film that has so far been screened at over 40 world festivals and received a special mention in the short film category at this year's Sarajevo Film Festival, a special mention at Balkanima 2011 in Belgrade, best animated film at International Music and Film Festival in Riga, and a special mention at Anibar 2011 international animated film festival.
Produced by Zagreb-based Bonobostudio in association with Zagreb Film, Popović's film is an animated cinematic collage of an old lady's everyday routine, revealing somewhat strange details of her life.
In addition to the International competition, the official Clermont-Ferrand competition has two other programmes – National competition and Lab Competition programme, the lather of which screened the animated experimental film No Sleep Won't Kill You by Marko Meštrović last year.
During the festival, the 27th Short Film Fair will also take place. For the second time around, the Croatian Audiovisual Centre will have its own display area for the presentation of recent short films.
For more than thirty years, the Clermont-Ferrand festival takes place in Auvergne region on the French mainland. It is one of the leading world festivals of short film and the only A festival dedicated exclusively to the short metre. It is the second most visited French festival after Cannes.
Expect more detailed information about the presentation of Croatian short film production at this year's Clermont-Ferrand festival in January.