Berlinale 70th edition opens: world premieres of minority co-productions and film professionals in industry section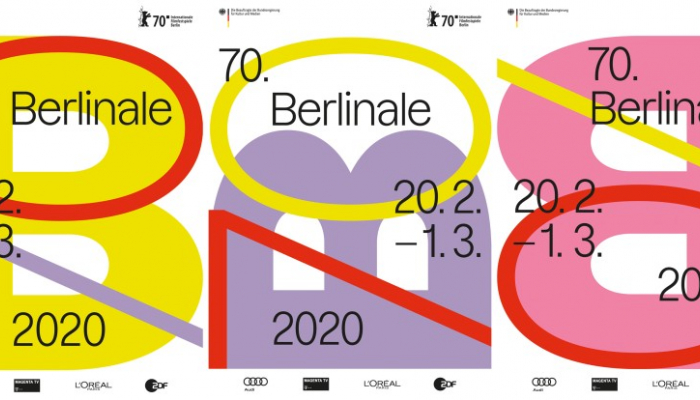 Croatian minority co-productions Mare, by director Andrea Štaka, and Father, directed by Srdan Golubović to premiere in the Panorama section. The films in this programme compete for a host of recognitions, including the CICAE Art Cinema Award, decided by a three-member jury consisting of Tamara Visković, head of cultural activities of the Split cinematheque, Zlatna vrata. The 70th jubilee edition of Berlinale will take place 20th Feb – 1st Mar.
Two feature film Croatian minority co-productions will have their world premieres in the Panorama section of Berlinale. Father, directed by Srdan Golubović, who co-wrote the script together with Ognjen Sviličić, is a story about a father who travels on foot from his village in the south of Serbia all the way to Belgrade after his children are taken away from him because he is too poor to provide for them. The titular character is played by Goran Bogdan, while the film was co-produced by Serbia, France, Germany, Croatia, Slovenia and B&H (Croatian producers Lana Matić and Boris T. Matić of Propeler Film). The film also receive financial support of the Croatian Audiovisual Centre and Eurimages. The world premiere of Father is scheduled for Saturday, 22nd Feb at Zoo Palast.
The world premiere of Mare, directed by Croatian-Swiss director Andrea Štaka, will be held a day later at the same screening venue. Filmed entirely on locations around Konavle, Croatia, it is a story about a woman living with her husband and three children right next to the airport. When a stranger suddenly enters her life, Mare makes some decisions that lead her to new experiences and realizations about herself. Staring Marija Škaričić, the film's creative team consists of director of photography Erol Zubčević, production designer Jana Plećaš, costume designer Sara Giancane and make-up artist Sabine Fluckinger. The film is a Swiss-Croatian co-production created as a collaboration between Thomas Imbach's and Andrea Štaka's production company Okofilm Productions and co-producer Tena Gojić of Dinaridi Film. Among others, the production of the film was supported by Eurimages and the Croatian Audiovisual Centre.
The Berlinale Panorama section is dedicated to new films by established authors, debut films and new discoveries, centring on films with daring authorial vision. The films screened in the Panorama programme compete for the Panorama Audience Award – voted on by more than 20,000 Berlinale visitors, as well as other prestigious awards decided by independent juries. One such recognition is the Art Cinema Award bestowed by a jury comprised of three members of the International Confederation of Art House Cinemas (Confédération internationale des cinémas d'art et d'essai) – CICAE. This year, one of the members of this jury is Tamara Visković, head of cultural activities of the Split cinematheque, Zlatna vrata, while the two other jury members deciding on the best art house film are Kevin Beck from Germany and Casper Houtman from the Netherlands.
Berlin International Film Festival also hosts one of the biggest film markets – the European Film Market (EFM), held 20th–27th Feb. The Berlinale Co-Production Market will include an exclusive event called Company Matching, with the participation of five companies, including Kinorama from Croatia. The aim of the programme is to exchange ideas and explore potential solutions to production challenges. In addition to Kinorama, the programme includes companies from South Africa (Big World Cinema), France (Cinéma Defacto), Argentina (Rei Cine) and Denmark (Snowglobe).
The European Film Market this year also launches a unique event called EFM Landmark, a new platform focusing on film commissions, shooting locations and co-production possibilities. The Croatian Audiovisual Centre will present co-production and shooting possibilities in Croatia, on Monday, 24th Feb, at 12:45 p.m., at the premiere of Mare, which received HAVC support through its Minority Co-Production scheme and via the national incentives programme, Filming in Croatia. The project presentation will include a discussion on the topic of the influence of landscape in framing and highlighting the characters in the film, moderated by Jess Conoplia, President of the Association of Film Commissioners International (AFCI). Mare director Andrea Štaka, producer Tena Gojić and Head of HAVC Christopher Peter Marcich will discuss the film, the HAVC co-productions scheme and filming in Croatia.
As part of the EFM market, the Croatian Audiovisual Centre expo space at Gropius Bau is a chance to find out more about the Croatian audiovisual production. A new, tailor-made publication focusing on the promotion of recent Croatian titles of all film categories and genres, titled New Croatian Features & Shorts, will also be available at the Croatian booth.
The 70th edition of Berlin International Film Festival is held 20th Feb – 1st Mar, and you can find out more about the festival by visiting the Berlinale official website.