Abundance of Croatian films, projects and filmmakers at 34th Trieste Film Festival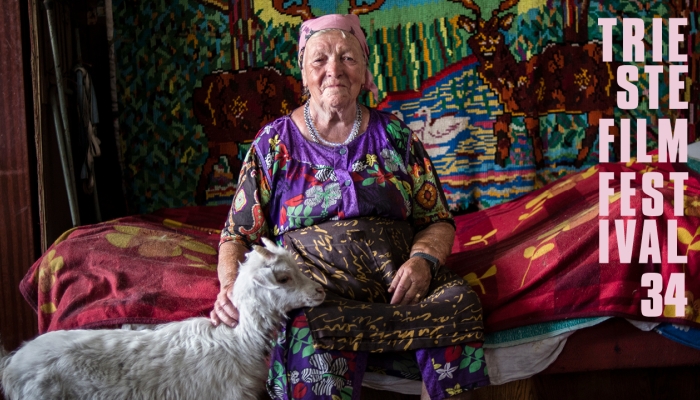 Plenty of Croatian films of different genres and types to screen at the 34th Trieste Film Festival, running in this Northern Italian city 21st – 28th January. In addition, several Croatian filmmakers and projects to participate in the industry section of the festival.
Juraj Lerotić's multi-award-winning feature debut Safe Place is set to appear in the feature film competition. The same section will also feature two minority co-productions – Ukrainian director Maksym Nakonechnyi's feature Butterfly Vision (Croatian co-producer is Anita Juka of 4Film), and Marko Šantić's Wake Me, created in co-production with Croatian company Jaka produkcija (co-producer is Jure Bušić).
Croatian documentary filmmaking will be presented at Trieste FF with as many three titles. One of these is director and producer Damir Markovina's Deserters. The other two titles are minority Croatian co-productions - Non-Aligned: Scenes from the Labudović Reels directed by Mila Turajlić (co-producers are Vanja Jambrović and Tibor Keser, Restart) and Anna Shishova's The New Greatness Case (co-producer is Siniša Juričić, Nukleus Film). Restart will also present another of its co-productions in the noncompetitive documentary section - Ciné-Guerrillas: Scenes from the Labudović Reels, also directed by Mila Turajlić (co-producers are Vanja Jambrović and Tibor Keser).
In addition, the short film competition programme will feature the world premiere of Eva Vidan's Plima.
The Special Events programme will on the other hand screen director Teona Strugar Mitevska's The Happiest Man in the World, a minority co-production (Croatian co-producer is Vanja Sremac, Terminal 3).
Also, the film A Soft Hiss of This World by Italian directing duo Federico Cammarata and Fillipo Foscarini, about Vukovar's past, created at an Italian artists residence at the Academy of Dramatic Art in Zagreb, is competing for the Corso Salani Award.
The list of all the films selected for the Trieste Film Festival is available here.
Filmmakers and projects in the festival industry section
During the Trieste Film Festival, the industry section of the festival When East Meets West 2023 will take place 22nd – 25th January.
In the co-production forum, the central event of the industry programme, over 600 film professionals will present 22 projects from 19 countries, one of which is director Petar Orešković and producer Siniša Juričić's (Nukleus film) Measuring the Sky.
In addition, a works in progress section for documentary projects in a stage of a fine cut, previously developed/presented in one of the partners platform: Ex-Oriente Film Workshop, BDC Discoveries, Docu Rough Cut Boutique, Baltic Sea Docs, ZagrebDox PRO, When East Meets West - Last Stop Trieste, will feature the project Snajka: Diary of Expectations, directed by Tea Vidović Dalipi, which is a Restart production (producer is Oliver Sertić), co-produced by STEfilm (Italy) and Mobius (Kosovo). The section will also showcase another Croatian minority co-production, with co-producer Sabina Krešić (Fade In) – A Day, 365 Hours directed by Eylem Kaftan from Turkey. The projects in this section compete for the HBO Europe award, presented by an international three-member jury. The head of the Last Stop Trieste programme and one of the selectors is Croatian filmmaker based in the Netherlands, Rada Šešić.
The section This is It is intended for fiction feature film projects with a bold visual artistic signature, created in co-production with Italy. The ten selected titles include Fiume o morte! directed by Igor Bezinović and produced by Vanja Jambrović and Tibor Keser (Restart, Croatia) and co-producers from Slovenia (Nosorogi) and Italiy (Videomante). In addition, the programme This is It will also feature Slovenian director Sonja Prosenc' project Redemption, created in co-production with Croatian company Wolfgang&Dolly (co-producer is Tamara Babun).
The programme devoted to short fiction films in development, MIDPOINT Shorts, will showcase five projects, including Welcome Home directed by Filip Jembrih, based in Slovenija, but exploring his Croatian roots in the upcoming film.
The Trieste Film Festival rich industry programme also includes various workshops and platforms offering opportunities for networking and training, with Croatian professionals participating in some of them. Katarina Prpić (Antitalent) will thus join the EAVE Slate programme, taking place for the second year running. Representatives from eight production companies will participate in the programme and work divided into two groups. One of the groups will be mentored, among others, by Croatian producer Ankica Jurić Tilić (Kinorama).
First Cut+ is a program launched in 2020 for boosting the promotion & audience engagement strategies of feature films that previously took part in a First Cut Lab workshop. One of the projects selected for the winter session of the First Cut+ programme is director's Goran Dević's and producer's Hrvoje Osvadić's What's To Be Done (Petnaesta umjetnost). At the 2023 winter session, an international jury composed by Esra Demirkiran (TRT), Stefan Ivančić (Locarno Film Festival), and Daniel Vadocky (Pluto Films) will deliver the TRT Prize to one of the films – a cash award of 5 000 Euros sponsored by the Turkish public broadcaster.
Furthermore, Croatian director and producer Ivana Marinić Kragić (Marinis Media) will participate in the Impact Zone workshop, focusing on marketing strategies, while Petra Babić (Restart) will participate in the VoD platforms workshop ‒ The On Demand Ecosystem.
In addition, on the initiative of the Creative Europe Desk – MEDIA Office Italy (Torino), the Creative Europe Desk – MEDIA Office Croatia, in cooperation with other MEDIA Offices, is organising the event Breaking News, that will announce key changes, call deadlines and other news related to the MEDIA Sub-programme in 2023. The event is moderated by the Head of CED - MEDIA Office Croatia, Martina Petrović and scheduled for 24th January.
Also, the heads of the MEDIA Offices will be available for individual consultations as part of the Meet the Creative Europe Desks event.
The Trieste Film Festival runs 21st – 28th January and it is the leading Italian festival dedicated to films and filmmakers from Central and Eastern Europe. More details about the festival are available on its official website.