71st Berlinale Golden Bear goes to Croatian minority co-production Bad Luck Banging or Loony Porn by Radu Jude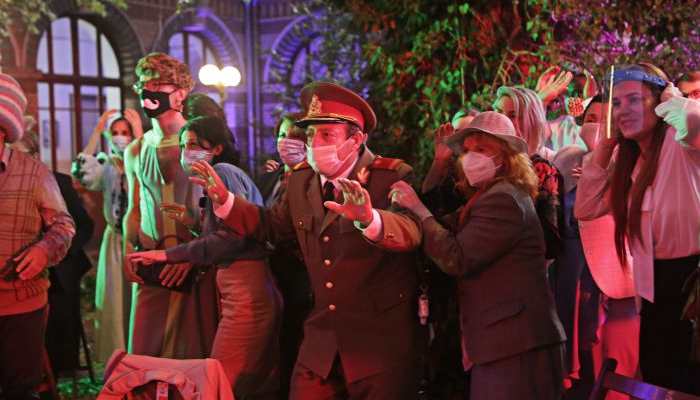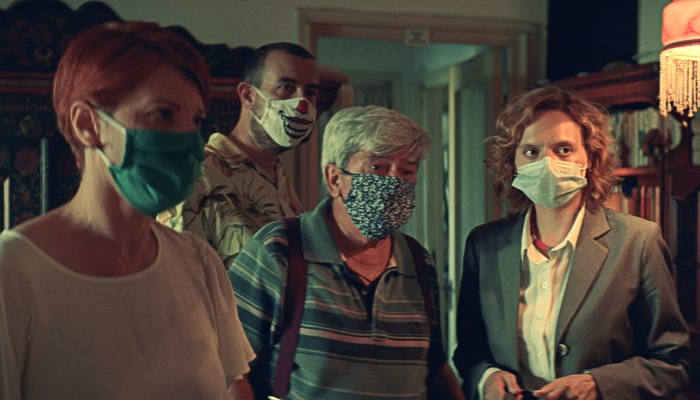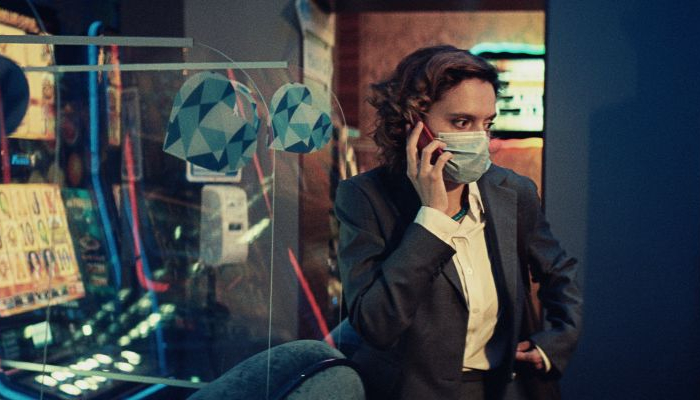 Croatian minority co-production Bad Luck Banging or Loony Porn directed by Radu Jude has won the main award at the 71st Berlin International Film Festival. The film, which had its world premiere in Berlinale's main competition programme, is a co-production between Romania, Luxembourg, the Czech Republic and Croatia. The Croatian co-producer is Kinorama, with Ankica Jurić Tilić as co-producer.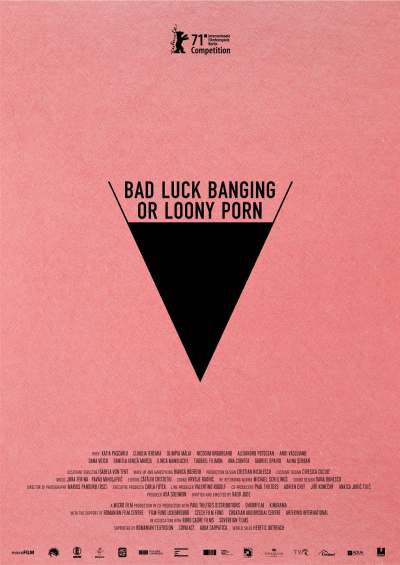 "The Golden Bear goes to a film which has that rare and essential quality of a lasting art work. It captures on screen the very content and essence, the mind and body, the values and the raw flesh of our present moment in time. Of this very moment of human existence. It does so by provoking the spirit of our time (i.e., zeitgeist), by slapping it, by challenging it to a duel. And in so doing, it also challenges this present moment in cinema, shaking, with the same camera movement, our social and our cinematic conventions.
It is an elaborate film as well as a wild one, clever and childish, geometrical and vibrant, imprecise in the best way. It attacks the spectator, evokes disagreement, but spares no one," said the statement of the 71st Berlinale international jury comprised of Ildikó Enyedi (Hungary), Nadav Lapid (Israel), Adina Pintilie (Romania), Mohammad Rasoulof (Iran), Gianfranco Rosi (Italy) and Jasmila Žbanić (Bosna and Hercegovina).
The Silver Bear Grand Jury Prize went to Wheel of Fortune and Fantasy directed by Ryusuke Hamaguchi, while the Silver Bear Jury Prize was awarded to Herr Bachmann und seine Klasse (Mr Bachmann and His Class) directed by Maria Speth. Dénes Nagy won the Silver Bear for Best Director for Természetes fény (Natural Light), while the Silver Bear for Best Leading Performance went to Maren Eggert for her role in Ich bin dein Mensch (I'm Your Man) directed by Maria Schrader. Lilla Kizlinger took home the Silver Bear for Best Supporting Performance in Rengeteg - mindenhol látlak (Forest - I See You Everywhere) directed by Bence Fliegauf. The Silver Bear for Best Screenplay was received by Hong Sangsoo for Inteurodeoksyeon (Introduction), who also directed the film, while Yibrán Asuad won the Silver Bear for Outstanding Artistic Contribution as editor of Una película de policías (A Cop Movie) by Alonso Ruizpalacios.
A list of all festival winners along with jury statements is available on the following link.
Bad Luck Banging or Loony Porn is a story about Ema, a schoolteacher who finds herself in a quandary after a private video of her having sex with her husband is leaked to the public. Even though she is forced to deal with a group of furious parents insistent on her dismissal, she refuses to bow down to their pressure. Radu Jude brings a thrilling compilation of unconventional form, uncompromising humour and scathing commentary on hypocrisy and prejudice in today's societies.
"The impetus for making the film came from having long conversations with my friends. On several occasions, we discussed real-life events in Rumania and other countries, namely, the teachers who had been banished from the schools in which they taught because of their private lives, that is, live feeds of their erotic conversations or because of posting amateur pornographic videos online. The fact that our debates were so heated made me think there was more to this seemingly trivial and shallow topic if it provoked such intense reactions. That is when I decided to make the film, so now, when I debate this with my friends, I have the last word, because they do not have such a compelling argument at their disposal," said Radu Jude commenting on his latest title.
Radu Jude directed the film and wrote the screenplay, Ada Solomon (microFILM, Romania) produced it, with co-producers Paul Thiltges and Adrien Chef (Paul Thiltges Distributions, Luxembourg), Jiří Konečný (endorfilm, Czechia) and Ankica Jurić Tilić (Kinorama, Croatia). Director of photography is Marius Panduru RSC, with editor Cătălin Cristuțiu, and composers Jura Ferina and Pavao Miholjević. Hrvoje Radnić and Dana Bunescu created the sound design, while production design was done by Cristian Niculescu and costume design by Cireșica Cuciuc. Staring in the role of Ema is Katia Pascariu, along with appearances in other roles by Claudia Ieremia, Olimpia Mălai, Nicodim Ungureanu, Alexandru Potocean and Andi Vasluianu.
The film also received the support from the Croatian Audiovisual Centre.
"This is fantastic news. Ankica Jurić Tilić is a phenomenon possessed of unlimited energy and talent. She truly makes us proud!" said Croatian Audiovisual Centre CEO Chris Marcich.
This year's edition of Berlinale is divided into two instalments. The first segment of the festival took place entirely online, 1st – 5th March, while the second portion, scheduled for 9th – 20th June, will be devoted to in-person film screenings.
Cover photographs: scenes from Bad Luck Banging or Loony Porn