Croatian minority co-production Bad Luck Banging or Loony Porn directed by Radu Jude in competition at 71st Berlinale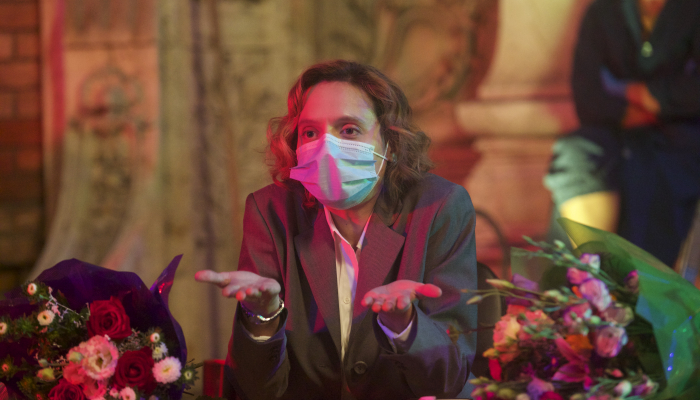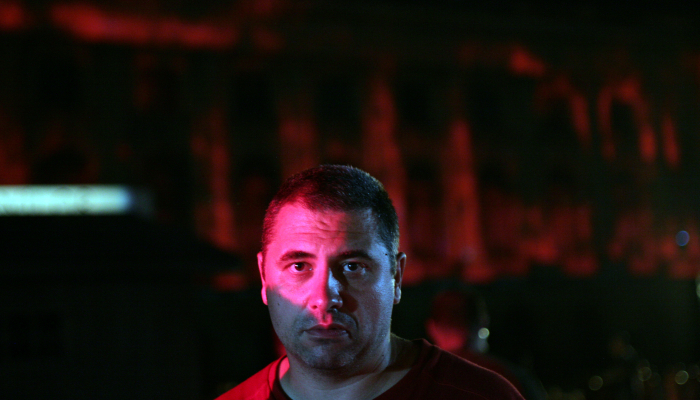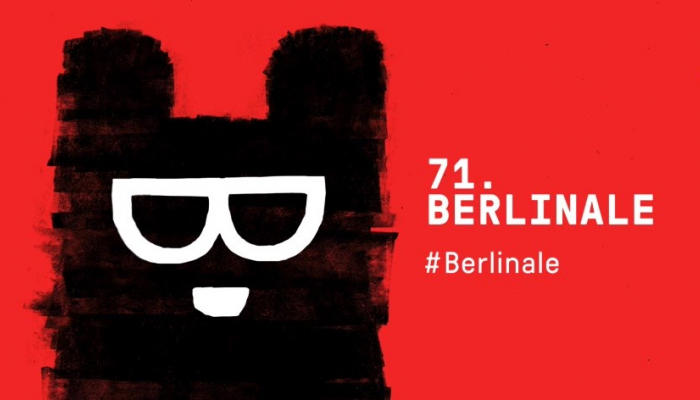 Award-winning Romanian director Radu Jude's latest feature Bad Luck Banging or Loony Porn has been selected to screen in Competition at this year's Berlin International Film Festival. The film is a co-production between Romania, Luxembourg, the Czech Republic and Croatia, while the Berlinale screening will be its world premiere. The film's Croatian co-production partner is Kinorama, with Ankica Jurić Tilić as co-producer.
Bad Luck Banging or Loony Porn is a story about Ema, a schoolteacher who finds herself in a quandary after a private video of her having sex with her husband is leaked to the public. Even though she is forced to deal with a group of furious parents insistent on her dismissal, she refuses to bow down to their pressure. Radu Jude brings a thrilling compilation of unconventional form, uncompromising humour and scathing commentary on hypocrisy and prejudice in today's societies.
Radu Jude's directing debut came in 2006 with The Tube with a Hat, a short that went on to receive more than fifty international recognitions. Three years later, his fiction feature debut The Happiest Girl in the World earned him international acclaim, screening at over fifty film festivals around Europe and the world. Soon, Jude was on the course for more stellar achievements and awards: Aferim! won him the Silver Lion for Best Director at Berlinale in 2015, and in 2016 he scooped up the Special Jury Prize at Locarno International Film Festival for Scarred Hearts. In 2015, he received the European Film Academy nomination for Best Screenwriter, while in 2017 he debuted as a documentary filmmaker with The Dead Nation, a feature documentary that premiered at Locarno. A year later, I Do Not Care If We Go Down in History as Barbarians garnered two prestigious awards at Karlovy Vary, the Crystal Globe for Best Feature and the Label Europa Cinema Prize. His two latest films, Uppercase Print and The Exit of the Trains both premiered at the 2020 Berlinale Forum.
"Radu is a director whose work has amazed and inspired me since the very beginning; I have seen his fiction short The Tube with a Hat at least ten times, while I believe Aferim! is one of the most interesting films of the decade. The way Radu examines the world, unearths hidden disgraces, shines a light on the anomalies of contemporary society in his films, and does so with immense humour, is truly unique. I am very glad to have participated in the making of this film, while being selected for Competition at Berlinale is a great honour and we are thrilled about the news. The film was shot in the late summer in 2020, during a hiatus between two big waves of the pandemic and Rade was not afraid to include that in the film – it really belongs to the moment in time in which it was created," said the films co-producer Ankica Jurić Tilić on the film's Berlinale selection.
Radu Jude directed the film and wrote the screenplay, Ada Solomon (microFILM, Romania) produced it, with co-producers Paul Thiltges and Adrien Chef (Paul Thiltges Distributions, Luxembourg), Jiří Konečný (endorfilm, Czechia) and Ankica Jurić Tilić (Kinorama, Croatia). Director of photography is Marius Panduru RSC, with editor Cătălin Cristuțiu, and composers Jura Ferina and Pavao Miholjević. Hrvoje Radnić and Dana Bunescu created the sound design, while production design was done by Cristian Niculescu and costume design by Cireșica Cuciuc. Staring in the role of Ema is Katia Pascariu, along with appearances in other roles by Claudia Ieremia, Olimpia Mălai, Nicodim Ungureanu, Alexandru Potocean and Andi Vasluianu.
The film was created with the support of the Croatian Audiovisual Centre.
Alongside Radu Jude, the same programme section includes 14 other titles in the running for the Golden and Silver Bear Awards: Albatros (Xavier Beauvois), Ballad Of A White Cow (Behtash Sanaeeha, Maryam Moghaddam), Fabian Oder Der Gang Vor Die Hunde (Dominik Graf), Forest - I See You Everywhere (Bence Fliegauf), Herr Bachmann Und Seine Klasse (Maria Speth), Ich Bin Dein Mensch (Maria Schrader), Introduction (Hong Sangsoo), Memory Box (Joana Hadjithomas, Khalil Joreige), Nebenan (Daniel Brühl), Natural Light (Denes Nagy), Una Pelicula De Policias (Alonso Ruizpalacios), Petite Maman (Céline Sciamma), What Do We See When We Look At The Sky? (Aleksandre Koberidze) and Wheel Of Fortune And Fantasy (Hamaguchi Ryusuke).
The 71st Berlin International Film Festival is held in two instalments. The first instalment, which will include the participation of Croatian projects and filmmakers, will be comprised of industry sections the European Film Market, Berlinale Co-Production Market, Berlinale Talents and World Cinema Fund, and takes place 1st–5th March. While the second Berlinale instalment, devoted primarily to the film programme, will be held presentially, 9th–20th June.
"With the change in the festival format in 2021, we will have the chance to protect the health of all guests and to support the restart of the cinema industry. With the summer event, we want to celebrate a festival for the cinema and offer the Berlinale audience the long-awaited community experience of cinema and culture. We want to hold a big celebration for film fans, enchant the audience with cinema once again and offer them a feast of the senses. And we would like to do all this in partnership with Berlin cinemas and open-air cinemas so that, together with the cinema operators, we can welcome audiences back, meet the filmmakers and, thus, help to ensure that the films and their creators once again generate discussions, reflections and inspirations," said Berlinale Executive Director Mariette Rissenbeek.
All other information is available at Berlinale's official website.
Cover photographs: scene from Bad Luck Banging or Loony Porn; director Radu Jude; Berlinale visual (*author of first two photographs is Silviu Ghetie; Berlinale visual taken from festival official website)