25 years of MEDIA: Croatia receives more than five million EUR in non-refundable grants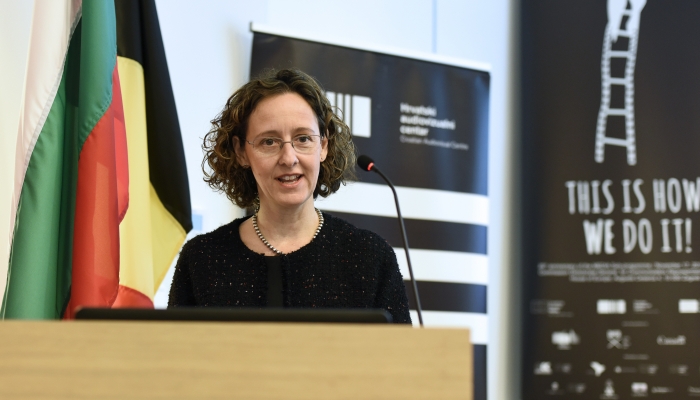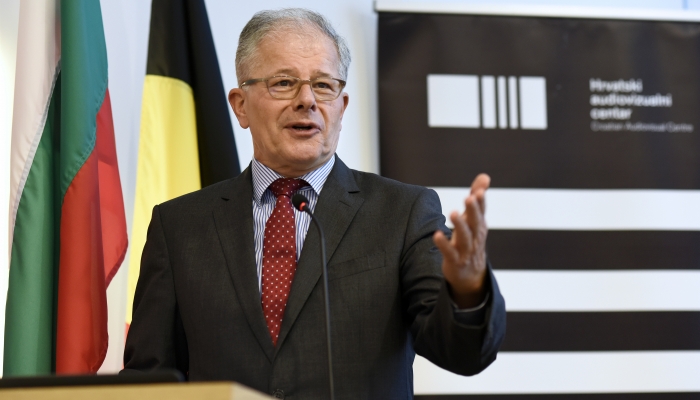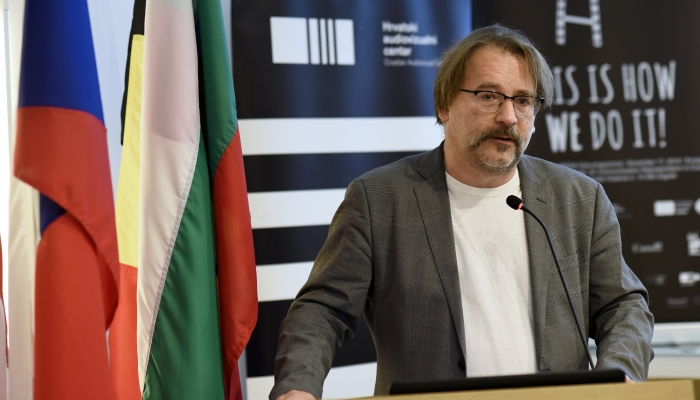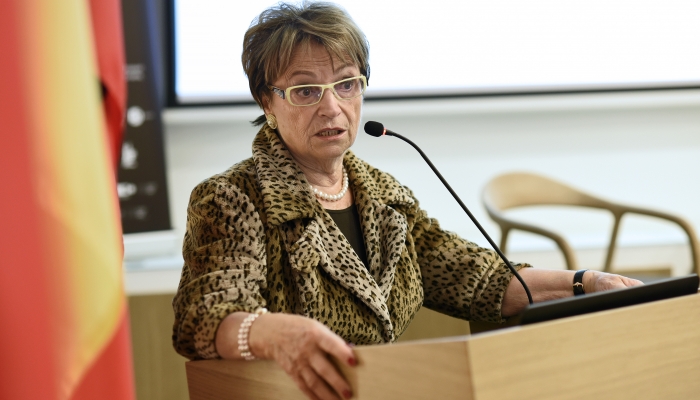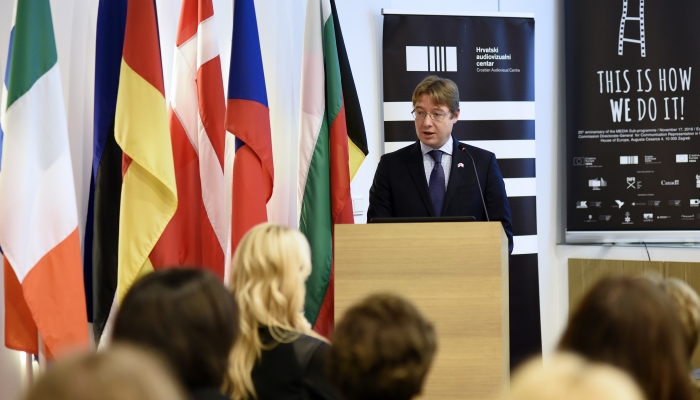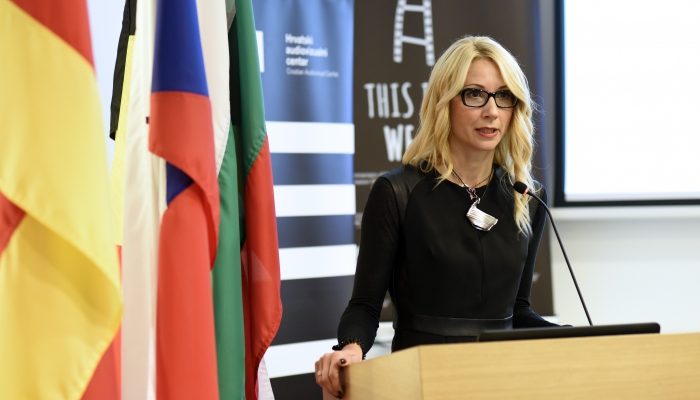 On Thursday, November 17, with the event 'This is How WE Do It!' held in Europe House Zagreb, the Sub-programme MEDIA marked its 25th anniversary, within which Croatia, as a member since 2008, has secured more than 5 million EUR for audiovisual projects.
The event was opened with speeches from the Minister of Culture Nina Obuljen Koržinek, head of the European Commission Representation in Croatia Branko Baričević, head of the Croatian Audiovisual Centre Hrvoje Hribar, former member of the European Parliament and LUX Prize coordinator Doris Pack, Canadian Ambassador in Croatia Daniel Maksymiuk, and director of Creative Europe Desk – MEDIA Office Croatia Martina Petrović.
"Croatia is very successful and we are proud that from the very beginning, when we first joined the programme, our colleagues in the film and audiovisual arts sector were well-prepared and already well-connected, demonstrating our collaborative, co-production and assimilative potential," stated Culture Minister Nina Obuljen Koržinek. She commended the Croatian MEDIA Office for its activity, not only in Croatia but in Europe as well, in distributing information and assisting with applications, which all producers have noted as a major plus.
"Head of MEDIA Desk Martina Petrović is one of the loudest advocates for low-budget cinematography and the specificity of this type of cinematography on the European Union level, and so we must be very proud," she noted.
Branko Baričević, head of the European Commission Representation in Croatia, welcomed guests and noted that MEDIA is a platform "helping European talents surpass their own boundaries, creating films they want, working with those they choose, and screening them where they like."
Hrvoje Hribar, director of the Croatian Audiovisual Centre, recalled that, 25 years ago, the programme was initiated with the ambition to strengthen European audiovisual production in comparison to the then global circumstances, when Europe was dominated by a positive atmosphere, while Croatia was in the midst of war. "I want to remind others how difficult the story is to tell for the one telling it," he said.
Doris Pack, former European Parliament member and LUX Prize Coordinator, noted that the many nations that have gathered can learn a lot from Croatia and how to use MEDIA funding. "We follow the ideas of Wim Wenders who said that, if we want to make Europe a stable place, we need to tell European, not American, stories, for which it is important to make films," noted Pack. "The LUX Prize is working harder, subtitling films in 24 languages so that we can reach a wider audience," she said.
Daniel Maksymiuk, Canadian Ambassador in Croatia, said that Canada joining Eurimages at the beginning of next year is a great step forward for the country, and a basis upon which future generations can share common values and the unique relationship between Canada and people in Europe, through historical and countless personal stories.
Martina Petrović, head of Creative Europe Desk – MEDIA Office Croatia, announced four debates taking place throughout the day, between participants from Albania, Bosnia and Herzegovina, Bulgaria, Cyprus, Macedonia, Malta, Slovenia, Serbia, Montenegro, Croatia and Canada, trying to answer many questions, emphasise the positives, and also uncover what tasks are more difficult for smaller countries to achieve.
The event brought together a series of representatives from the audiovisual arts, including heads of national film funds and film experts.
Cover photos: Nina Obuljen Koržinek; Branko Baričević; Hrvoje Hribar; Doris Pack; Daniel Maksymiuk; Martina Petrović (*Photo Credit: Nina Đurđević)