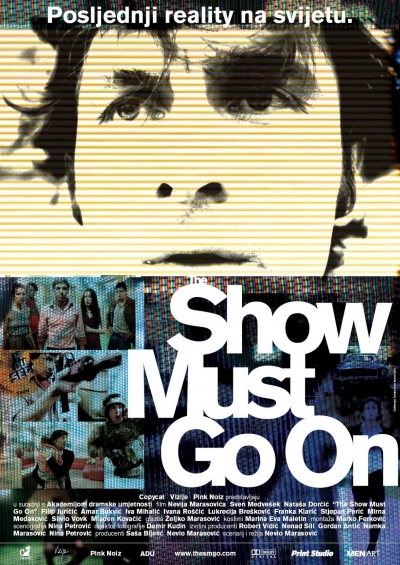 Zagreb, ten years from now: Filip is the ambitious producer of a successful reality tv show called Housed. In the show, six couples must live together for 180 days in a specially built house, entirely cut off from the outside world. While the show is being recorded, a global war breaks out and the entire continent of Europe is turned into a battlefield. As the war goes on, the ratings for Housed begin to shoot through the roof, simply because it is the only upbeat television show still on the air. There is a very good reason for this: the contestants have no idea that a war is raging in the world outside. If Filip wants to hold onto his show's stellar ratings, he will have to continue to hide the grim truth from the contestants in his hit reality show.
Director

Nevio Marasović

Screenplay

Nevio Marasović

Cinematography

Damir Kudin

Editing

Marko Ferković

Production Design

Nina Petrović

Costume Design

Marina Eva Maletin

Music

Željko Marasović

Sound Design

Gordan Antić, Damir Rončević

VFX

Tomislav Vujnović, Aleksandar Faraguna

Cast

Sven Medvešek, Nataša Dorčić, Filip Juričić, Amar Bukvić, Franka Klarić

Producers

Saša Bijelić and Nevio Marasović

Production

Imitator, Vizije SFT

Co-producers

Nenad Sili, Robert Vidić, Gordan Antić, Enes Midžić

Co-production

Pink Noiz, Akademija dramske umjetnosti (ADU)
Nevio Marasović (1983) made his first featurelength film Computer Repair when he was sixteen. After graduating from high school in 2002, he enrolled in the Academy of Dramatic Art, in the Department of Film and TV Directing. Marasović is also the author of an animated short film Run (2008), a number of award-winning TV commercials and the co-author of a popular TV comedy show The Instructor.
Filmography – Nevio Marasović (1983)
Comic Sans (u razvoju) – feature film
Vis-À-Vis (2013) – feature film
The Show Must Go On (2010) – feature film