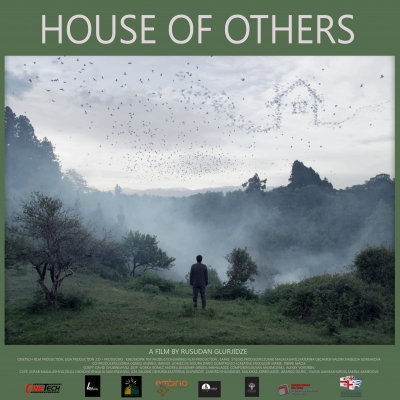 Early 1990s. Two families have physically survived a brief but devastating civil war in Georgia. Being on the winning side, they are granted the hastily vacated houses of the defeated but seem incapable of building a new life in peace: war continues in everyday life because the battles still rage within them.
Director

Rusudan Glurjidze

Screenplay

David Chubinishvili, Rusudan Glurjidze

Cinematography

Gorka Gómez Andreu

Editing

Gigi Palavandishvili, Levan Kukhashvili

Sound Design

Dario Domitrović, Dušan Maksimovski, Dominik Krnjak, Hrvoje Šimić, Ivan Komlinović

Music

Dušan Maksimovski, Alexey Vorobyov

Costume Design

Ketevan Palavandishvili, Irina Dulka

Production Design

Grigol Mikeladze

Cast

Olga Dikhovichnaia, Zurab Magalashvili, Salome Demuria, Ia Sukhitashvili, Ekaterina Japhardze, Alexander Khundadze, Branko Đurić

Producers

Zurab Magalashvili, Nadezhda Gorshkova, Katerina Gecmen-Waldeck

Co-producers

Gorka Gomez Andreu, Imanol Gomez De Segura, Dario Domitrović

Production

Cinetech Film Production (GE), Liga Production (RU)

Co-production

Kinoskopik (ES), sarke Group (GE), Embrio Production (HR)

World Sales

TatoFilm

Support

Nacionalni filmski centar Gruzije, Ministarstvo kulture Ruske Federacije, Ministarstvo kulture, obrazovanja i sporta Autonomne Republike Adžarije
Rusudan Glurjidze (1972, Tbilisi) took a course in Romance languages and literature in Tbilisi. She then studied screenwriting and direction under Giorgi Shengelaia at the Georgian State Film and Theater Institute (1990–96). After the breakup of the Soviet Union, which essentially took the film industry down with it, she made a living making commercials and video clips. Since 2007 she has also worked as a producer for the Cinetech production company. She presented her debut feature project House of Others (2016), in which she shares her own experiences of war, at the Sarajevo Film Festival's Regional Forum in 2013.