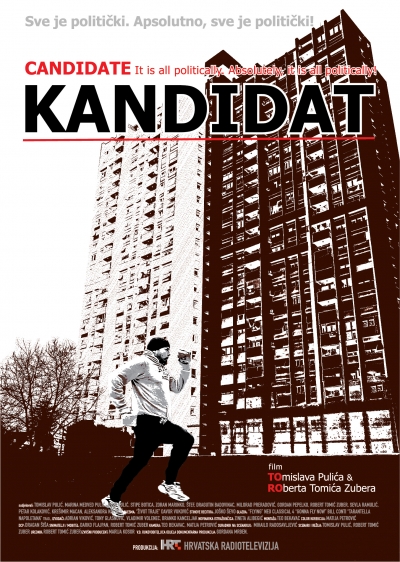 Tomislav P. owns an apartment in a Zagreb high rise. After witnessing the notice-board war between two candidates competing for the tenants' representative position, he decides to dig deeper into the relationships in the building, the shared finances, and expenditure. However, it is a parliamentary election year, which starts to affect the election process of the building.
Director

Tomislav Pulić, Robert Tomić Zuber

Screenplay

Tomislav Pulić, Robert Tomić Zuber

Cinematography

Teo Bekavac, Matija Petrović, Darko Flajpan, Robert Tomić Zuber

Editing

Teo Bekavac

Sound Design

Robert Vladimir Stanić

Producer

Marija Kosor

Production

Hrvatska radiotelevizija (HRT)
Tomislav Pulić (1972)
Born in Šibenik. He graduated from the Zagreb Faculty of Political Sciences in 1998. Since 1992 he has been working for HRT. His managerial duties reached their peak between 2009 and 2011 when he acted as the Chief Producer at Croatian Television and CEO at ORFEJ from 2011 to 2013. Since 2013 he has been the executive producer at the Department of Culture, Art and Religion. Candidate is his debut film.

Robert Tomić Zuber (1976)
Born in Pula and works as a journalist and editor in printed media, radio and television, currently employed by HRT where he mostly covers social matters. In 2001 he directed Dreams from a Railway Station, covering Đorđe Balašević's three-day stay and charity concert at Pula's Arena. His other films include The Accidental Son (2007) and Mila Seeking Senida (2010).