Zrinko Ogresta's On the Other Side in official programme at 66th Berlinale!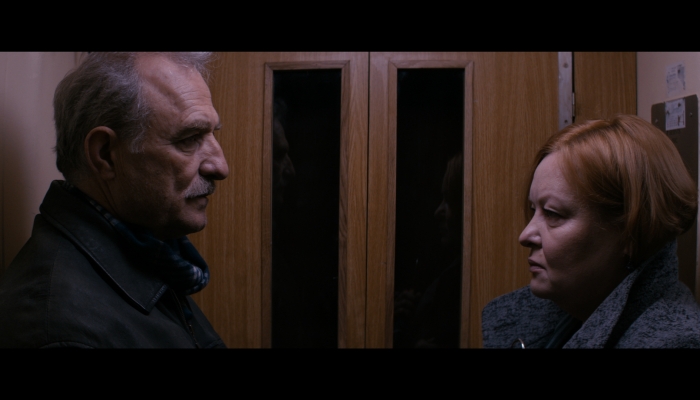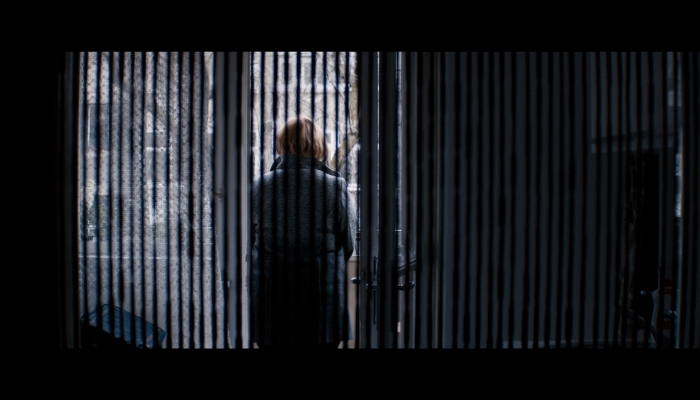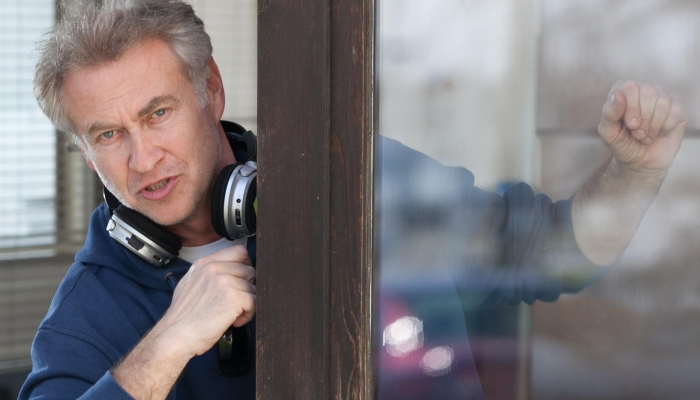 Zrinko Ogresta's feature film On the Other Side will be screened in the official programme at one of the biggest and most important film festivals in the world – the Berlinale. The 66th edition will be held from February 11th to 21st, 2016, in Germany's capital, and Ogresta's film is part of the official Panorama programme, traditionally geared toward films with strong directorial vision.
On the Other Side is an intense psychological drama from writers Mate Matišić and Zrinko Ogresta. It is the story of a nurse named Vesna who twenty years ago, with her children, moved to Zagreb, running from events that nearly destroyed their lives. After an unexpected call, a secret, which Vesna had been hiding all those years, surfaces. The film stars Ksenija Marinković and Lazar Ristovski, while supporting roles are played by Tihana Lazović, Robert Budak, Toni Šestan, Tena Jeić Gajski, Vinko Kraljević, Marija Tadić, Alen Liverić, and others.
On the Other Side is Ogresta's seventh full-length feature film. Ogresta is one of Croatia's most pivotal, multiple award-winning directors, and is known for his intimate-psychological perspective and a refined directorial style. After his other films (Fragments: Chronicle of a Vanishing, Washed Out, Crvena Prašina (Red Dust), Tu, Iza Stakla (Behind the Glass), Projections) were screened and awarded at prestigious international festivals such as Venice, Karlovy Vary or London, and received the Crystal Globe (Tu), a nomination for the European Film Awards (Fragments) or the Prix Italia (Washed Out), the selection of his latest film for the Berlinale is yet another huge success for director Zrinko Ogresta.
'For years I've been haunted by the phenomenon of forgiveness; is a man really capable of forgiving while not harming innocent individuals. This is just one of the thoughts that ran through my mind as I made this film. The world today appreciates success, and not values. I would love that the latter be recognized in my film, and that it be remembered for it, everything else is just a show,' said Ogresta on the news of his film's selection into the official Berlinale programme.
'This is the 35th film I have produced and the 5th I've collaborated on with Ogresta. What marks working with Zrinko is that he knows precisely what is going on at any given moment, what the director wants to show and say with the film. His dedicated transfers onto the whole team, they work hard but quietly, there is no glamour and 'grandeur'. I am glad that this approach, somewhat modest but committed, has given Ogresta, as well as myself, successes such as this one in Berlin,' said producer Ivan Maloča.
'I believe that this is a testament to Zrinko's youth. You are young so long as you keep searching, changing, loving. Zrinko lives and airs just that, what we seek to do together, mirroring the curious point of everything our film is trying to be and what seems to be working so well for him lately. Matišević's and Maločin's youth are all together separate stories, not to mention that of Ksenija Marinković. Without them this beautiful film, as well as the whole of new Croatian cinematography, would not exist. Since Zrinko's youth is ever-lasting, he is a living reminder that even in the strangest of times, the last decade, we have had real films. The biggest difference is that, except for films, today we also have – cinematography. And the two just aren't synonymous,' said Hrvoje Hribar, director of the Croatian Audiovisual Centre.
The rest of the crew include cinematographer Branko Linta, editor Tomislav Pavlic, filming director Maja Vukić, set designer Tanja Lacko, costume designer Katarina Zaninović, make-up artist Slavica Šnur, and sound engineers Mladen Pervan and Martin Semenčić. Ivan Maloča produced the film with Zagreb's Interfilm, and co-producers are Belgrade's Zillion Film and Croatian Radio Television. The film, On the Other Side, is co-financed by the Croatian Audiovisual Centre and the Serbian Film Centre. The Croatian premiere is expected in March, 2016.
The Berlin International Film Festival attracts nearly half a million visitors. The Berlinale Panorama Programme is dedicated to new films by established directors, debut films and new discoveries, while at the heart of the programme are films with a strong authorial vision. Films in this category compete for eight prestigious awards, of which the most significant is the Panorama Audience Award – voted for by more than 20 000 Berlinale visitors. To date, the festival has screened the Croatian minority co-production A Stranger, by Bobo Jelčić, as well as the minority co-productions Circles by Srđan Golubović and Velvet Terrorists by Pavol Pekarčík, Ivan Ostrochovský and Peter Kerekes. The short film category has screened Yellow Moon by Zvonimir Jurić and Jure Pavlović's Picnic. The first Croatian film, since the country declared independence, to be screened in the official competition at the Berlinale was Vinko Brešan's Witnesses in 2004, while the minority co-production On the Path, by Jasmila Žbanić, was selected for the same category in 2010.
More information can be found at the festival's official website, while photos, posters and a trailer for the film can be found here.
Cover photos: scenes from On the Other Side; Zrinko Ogresta