Zlatko Burić nominated for an European Film Award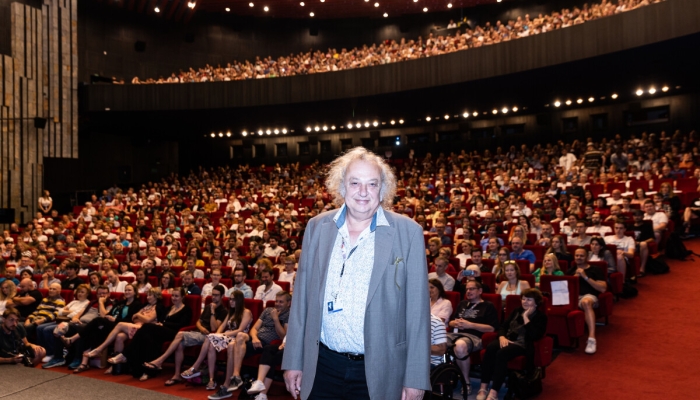 Zlatko Burić has been nominated for an EFA for the role of Russian oligarch Dimitri in the Cannes Golden Palm winner, Triangle of Sadness, directed by Ruben Östlund. The film scooped up four EFA nominations. After Goran Bogdan, this makes Zlatko Burić the second actor from Croatia to be nominated for the European Film Award in the category of Best Actor.
In the category of Best Actor, Zlatko Burić is nominated alongside Paul Mescal (Aftersun), Eden Dambrine (Close), Pierfrancesco Favino (Nostalgia) and Elliott Crosset Hove (Godland).
The satire Triangle of Sadness by Swedish director Ruben Östlund is also nominated for best European Film, European Director and Screenwriter.
The list of all nominations for the European Film Awards can be found on this link.
Triangle of Sadness, which recently screened at Zagreb Film Festival's closing night, had its world debut at this year's Cannes Film Festival, taking home the main festival award – the Palme d'Or. Zlatko Burić was also a member of the international competition jury at the Zagreb Film Festival.
Triangle of Sadness arrives to domestic cinemas on 17th November, distributed by the Zagreb Film Festival.
Zlatko Burić was born in Osijek in 1953, and since 1983 lives in Denmark. He took his first steps in acting in his native Osijek and in the 1970s was one of the founders of the alternative theatre troupe Kugla Theatre in Zagreb. He garnered his first major international success playing in Danish director Nicolas Winding Refn's Pusher trilogy, repeating the role in the British remake in 2012. For his role in Pusher, he won the Bodil Award presented by the Danish Film Critics Association in 1997. Burić also appeared in German director Roland Emmerich's disaster film 2012, also starring Woody Harrelson, with whom Burić again joined forces in Triangle of Sadness.
Zlatko Burić has also appeared in a number of acclaimed roles in Croatia, such as Hana Jušić's award-winning debut Quit Staring at My Plate, Nevio Marasović's Comic Sans, Ivan Goran Vitez' Extracurricular, as well as the TV series The Silence, created by Nebojša Taraba and Miodrag Sila and directed by Dalibor Matanić, for which Burić was nominated for a Heart of Sarajevo in the category of best supporting actor.
Burić is only the second Croatian actor to be nominated for a European Film Award in the category of Best European Actor. Before him, Goran Bogdan received a nomination for the same award in 2020, for his role in Croatian minority co-production Father directed by Srdan Golubović (Croatian producers are Lana Matić and Boris T. Matić for Propeler Film). Before that, actress Zrinka Cvitešić broke the ice with her nomination for Best European Actress starring in Jasmila Žbanić's On the Path in 2010.
The European Film Awards ceremony will be held on 10th December in Reykjavík.