World premieres of Slowly Nowhere, Ingresso Animali Vivi and Horror Vacui held at Rotterdam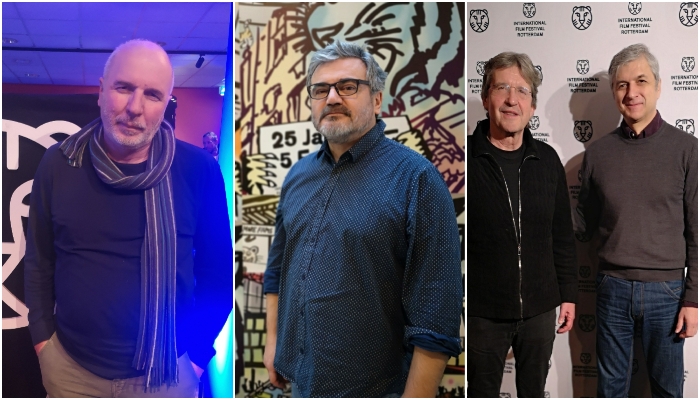 The fiction-documentary feature directed by Damir Čučić, Slowly Nowhere, had its world premiere on Saturday, 28th January, in the Harbour section of the International Film Festival Rotterdam, while Igor Grubić's short Ingresso Animali Vivi and Boris Poljak's short Horror Vacui were presented last weekend in the Short & Mid-length section.
"It is wonderful to come to Rotterdam and have our world premiere at this festival. It is a great honour for every author, me included, especially since most of the selected films that I have seen here so far are of such excellent quality. We had a full house for the premiere of 'Slowly Nowhere'. I was pleasantly surprised by the number of young film professionals who came to the screening. The audience actively engaged in the questions during the Q&A, so the overall atmosphere was really amazing", said Damir Čučić on the occasion of the world premiere of his experimental fiction short, Slowly Nowhere.
The first screening open to the public at the 52nd International Film Festival Rotterdam was held on Saturday, 28th January. Damir Čučić's film appeared in the Harbour programme, which will also feature Juraj Lerotić's multi-award-winning feature, Safe Place (produced by Pipser, Miljenka Čogelja), on Wednesday, 1st February, for which this will be the Dutch premiere.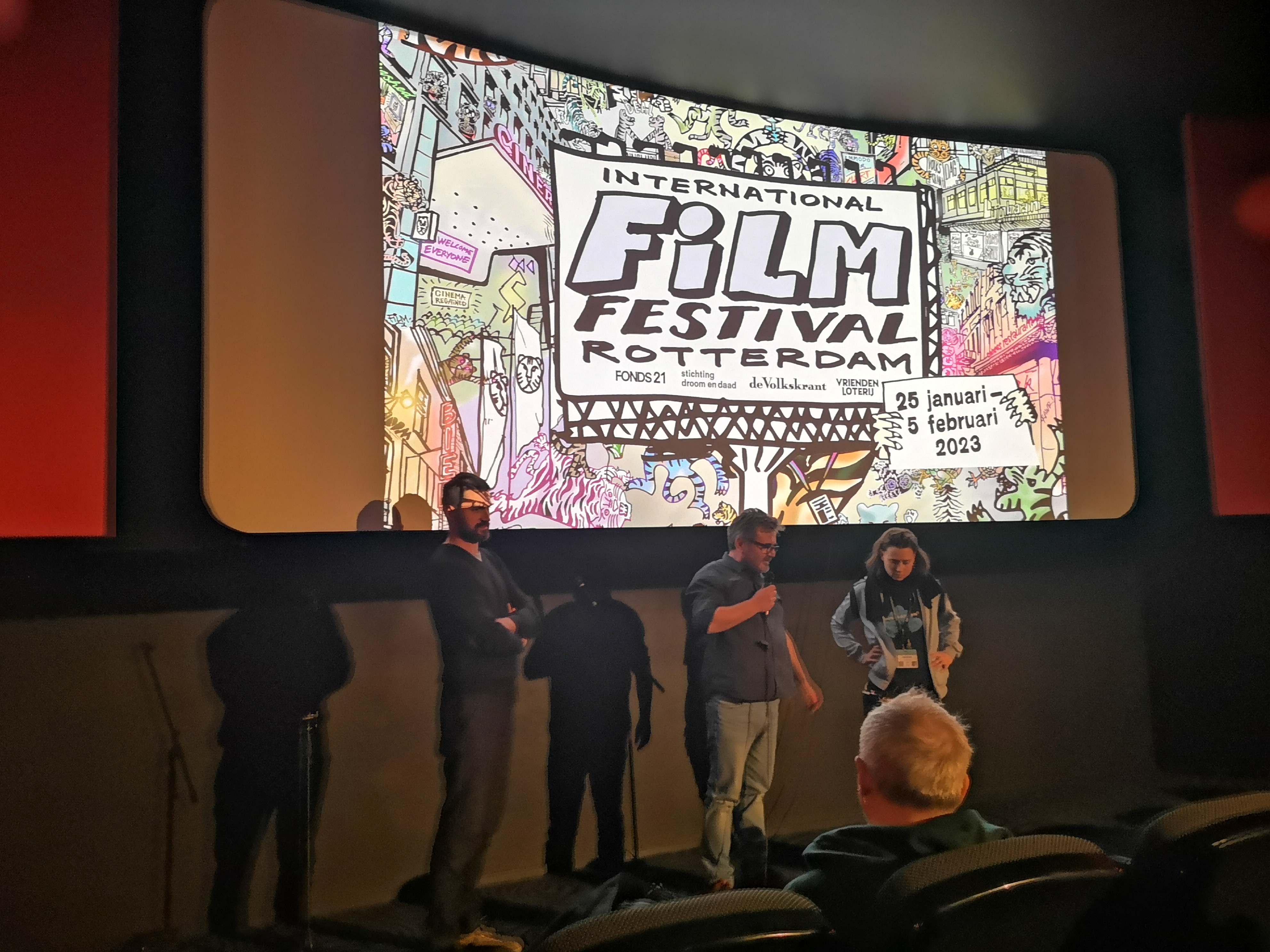 The cast of Slowly Nowhere is headed up by Katarina Arbanas and Jura Ruža, with Ksenija Marinković, Marina Redžepović and Bojan Perić in supporting roles. Produced by Damir Čučić, Matko Burić and Hrvoje Selec, Slowly Nowhere is a Croatian Film Association production.
The International Film Festival Rotterdam also featured two Croatian shorts in competition, both edited by Damir Čučić.
Experimental short Ingresso Animali Vivi, written and directed by Igor Grubić, had its world premiere on Saturday, 28th January, in the Short & Mid-length programme. The hybrid-form animated, documentary and experimental film is produced by Igor Grubić, with executive producers Marijana Veljović and Sara Čučić. The film is a Kreativni sindikat production, distributed by Bonobostudio.
"It is quite a big deal participating at such a prestigious festival screening an incredibly diverse selection of powerful films. It is an amazing experience to receive feedback for one's work from renowned international filmmakers and have the opportunity to compare it with the progressive works coming from around the globe, seeing to what extent your work corresponds to the current happenings in cinematic art. It is important that several Croatian films are also present at such a large festival. So far, all of our films have received positive feedback and response. I can only wish my colleagues, as well as myself, for our films to have successful festival lives", said Igor Grubić on the occasion.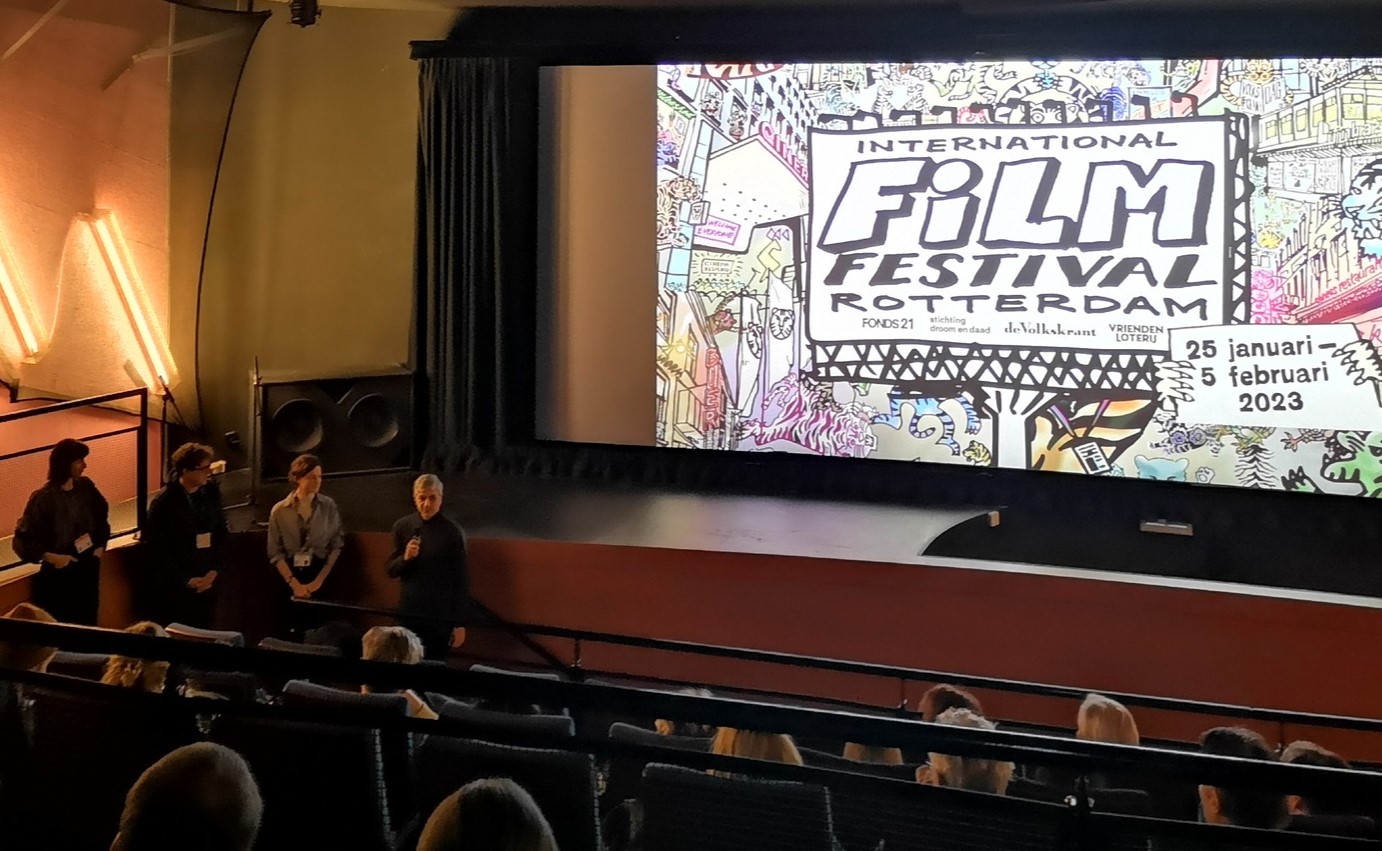 Also, Boris Poljak's experimental documentary Horror Vacui had its world premiere on Sunday, 29th January. Stylistically, the film continues the thread of Poljak's previous award-winning titles The Split Watercolour, Autofocus and They Just Come and Go. The film is produced by Matko Burić and Hrvoje Selec and created as a Croatian Film Association production, distributed by Split Screen.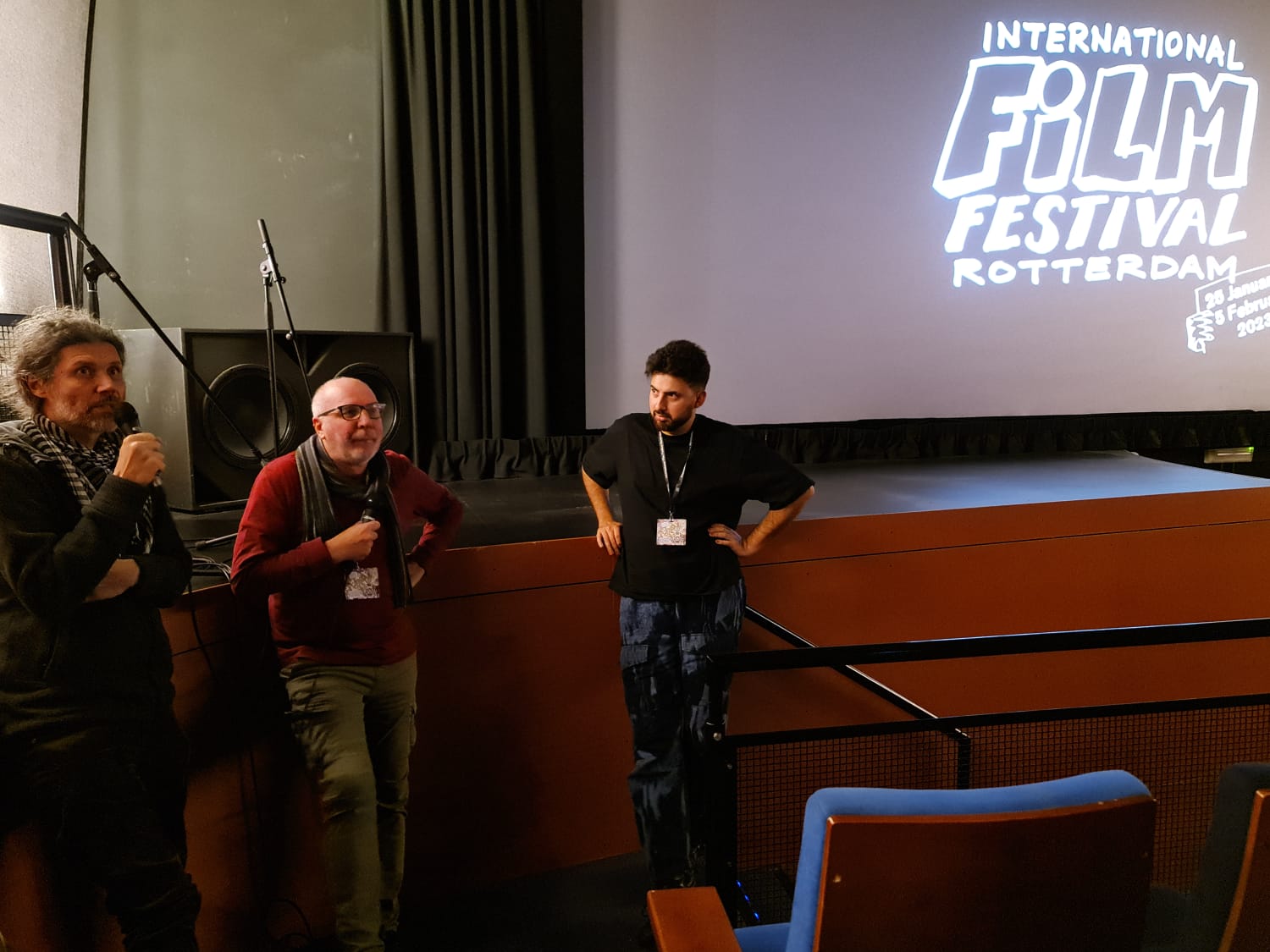 In addition, Slovenian director Matjaž Ivanišin's documentary feature Playing Men (Croatian co-producers Vanja Jambrović and Tibor Keser, Restart) will be screening in the programme devoted to restored film classics and films about film culture – Cinema Regained. The screenings are scheduled for 1st and 4th February.
The same programme will also feature the digitally restored satirical short The Wedding of Mr. Marzipan (Zora film, 1963), directed by Vatroslav Mimica. The Croatian Cinematheque of the Croatian State Archives commissioned the digital restauration of the film, with support from the Croatian Audiovisual Centre, while the restoration was performed at Zagreb ateliers Ater and Klik film. The screening of The Wedding of Mr. Marzipan is on the programme on 2nd and 4th February.
Additionally, the Limelight section will also feature Turkish director Emin Alper's fiction feature, Burning Days, which is a Croatian minority co-production (Anita Juka, 4Film). The first screening has already been sold out and its on the programme on Monday, 30th January.
On the other hand, Croatian producer Matija Drniković (Wolfgang&Dolly) will participate in the industry section of the festival, in the workshop for up-and-coming producers, Rotterdam Lab.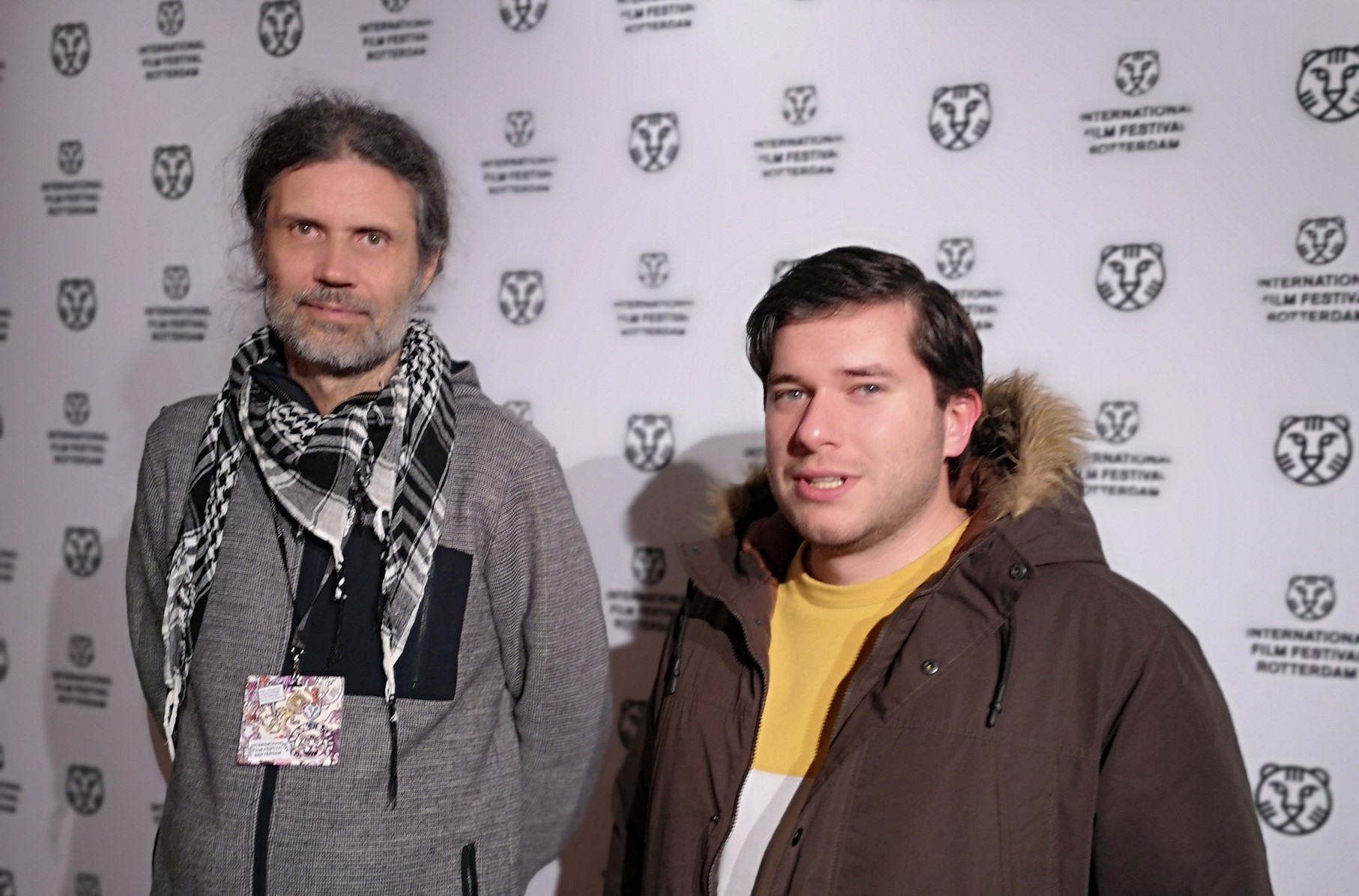 The International Film Festival Rotterdam is one of the largest and most influential film festivals, attracting tens of thousands of film professionals and visitors every year, setting future cinematic trends and discovering promising new filmmakers. Since 2020, the IFFR director is Vanja Kaluđerčić from Pula, Croatia, while one of the short film programme selectors this year is Croatian filmmaker Ivan Ramljak.
Cover photograph: Boris Poljak, Damir Čučić, Chris Marcich and Igor Grubić at International Film Festival Rotterdam
Embedded photographs (in order of appearance): premiere of Slowly Nowhere (Damir Čučić); premiere of Ingresso Animali Vivi (Igor Grubić); premiere of Horror Vacui (Boris Poljak); Ivan Ramljak and Matija Drniković