World premieres of Short Cut Grass and Chasing the Sun: El Shatt in competition at 69th Oberhausen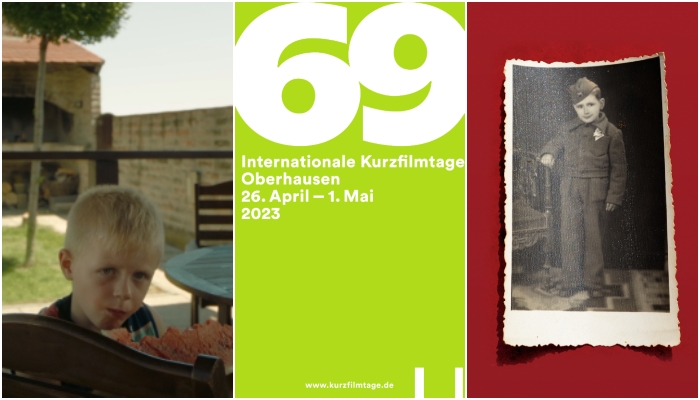 Two Croatian titles have been selected for the competition programme at the 69th International Short Film Festival Oberhausen, held in Germany 26th April – 1st May. These are David Gašo's Short Cut Grass and Ana Bilankov's Chasing the Sun: El Shatt. Both films will have their world premieres at Oberhausen.
Short Cut Grass is a fiction short directed and written by David Gašo and produced by Marta Eva Mećava, realized at the Academy of Dramatic Art, with companies Antitalent, Out of Focus and Drugi plan acting as co-producers.
"This film was primarily created as my and Marta's bachelor graduation film at the Academy, which is why we are especially surprised and proud since we did not expect our film to premiere at a festival like Oberhausen. It took a good many people to make this film, from the crew and cast in Osijek, to several people from Zagreb who agreed to come to my hometown neighbourhood over the summer and help us create something we had feared would never be possible in student conditions. I am happy that this effort and good will of our collaborators are appreciated in this way", said David Gašo.
Short Cut Grass is set in an Osijek suburb, a family residential area of the city where the author spent his childhood. All the events in the film are recreations of certain key moments of his growing up in the neighborhood.
The cast is made up of Areta Ćurković, Živko Anočić, Vlasta Ramljak, Lovre Šokac, Igor Kovač, Sanja Milardović and Sandra Lončarić. Director of photography is Tin Ostrošić, sound design was done by Dino Ljuban, editing by Marta Bregeš, and music by Borna Maksan. Short Cut Grass has been co-financed by the Croatian Audiovisual Centre and created with the support of the City of Osijek and Osijek-Baranja County Tourist Offices.
Besides Short Cut Grass, the experimental documentary directed and written by Ana Bilankov, Chasing the Sun: El Shatt, will also have its world premiere in competition at Oberhausen.
The film touches on historical facts about El Shatt, the largest refugee camp in the Sinai desert in Egypt during the World War II, intertwining materials from Croatian and international archives with visuals of this desert "non-place" as it is now. The film is an attempt to reconstruct fragmented memories about the unknown history of migrations in the Mediterranean in the form of a transtemporal cinematic journey.
Director of photography is Boris Poljak, while Denis Golenja is credited with film editing. Sound design was done by Yiannis Loukos and music by Halim El-Dabh. Chasing the Sun: El Shatt is a Film Association Šuma production, with Vedran Šuvar as producer. The film has been financially supported by the Croatian Audiovisual Centre.
The main competition programme of the International Short Film Festival Oberhausen is the oldest short film competition in the world. The 69th edition of the festival will take place later this spring, 26th April – 1st May. This year's competition programmes will comprise 121 titles, selected among approximately 6,300 film applications. The entire programme will be announced in the coming days, while you can find more details about the festival on its official website.
Cover photograph: (collage, left to right) scene from Short Cut Grass; 69th International Short Film Festival Oberhausen visuals; scene from Chasing the Sun: El Shatt