World premieres of Mare and Father at Berlinale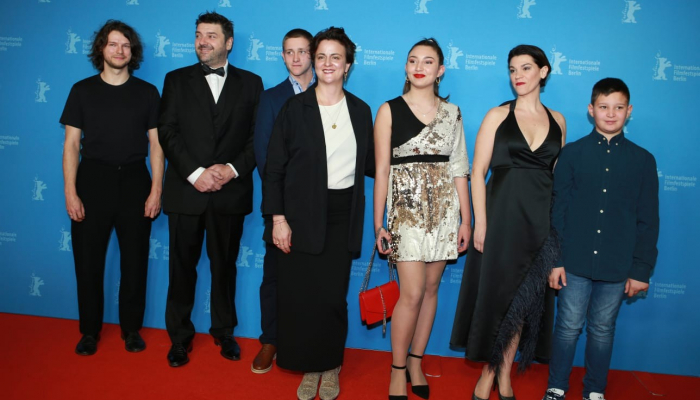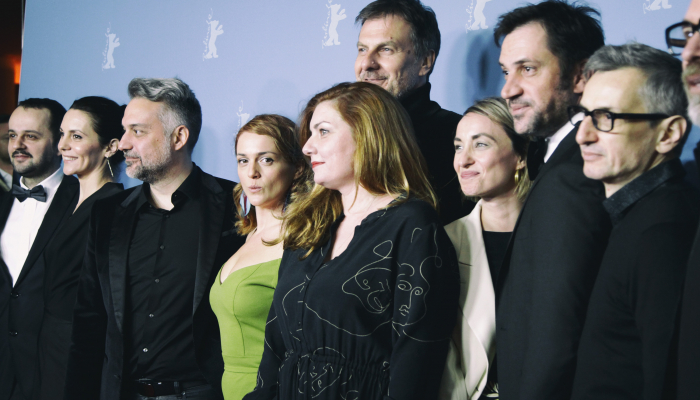 World premieres of fiction feature films Mare, directed by Andrea Štaka, and Father, directed by Srdan Golubović, both Croatian minority co-productions, were held last weekend at the 70th edition of the Berlin International Film Festival.
Both films were screened in the Panorama section, traditionally focusing on daring authorial cinema. Mare screened on Sunday, 23rd Feb, at the Zoo Palast Berlin, while Father screened at the same venue on Saturday, 24th Feb.
Directed by Croatian-Swiss director Andrea Štaka and filmed entirely on locations around Konavle, Mare is a story about a woman living with her husband and three children next to the Dubrovnik airport. When a stranger unexpectedly enters her life, Mare makes decisions that lead her to new experiences and realizations about herself. The film stars Marija Škaričić in the leading role, with Goran Navojec, Ivana Roščić, Nikša Butijer, Mirjana Karanović, Zdenko Jelčić and Polish actor Mateuzs Kosciukiewicz completing the cast. The film's creative team consists of director of photography Erol Zubčević, production designer Jana Plećaš, costume designer Sara Giancane and make-up artist Sabine Fluckinger.
The film is a Swiss-Croatian co-production created by production company Okofilm Productions and produced by Thomas Imbach and Andrea Štaka, with co-producer Tena Gojić of Dinaridi Film. The project was supported by Eurimages, Swiss national film funds, the Croatian Audiovisual Centre, the City of Dubrovnik, the Tourist Board of both Dubrovnik and Konavle, the Schweizer Radio und Fernsehen and ZDF/ARTE.
On the other hand, Father is a story about a father who travels on foot from his village in the south of Serbia all the way to Belgrade to lodge an appeal with the ministry of welfare after his children are taken away from him because of his humble circumstances. It is a story about a marginalized character who along the way transforms into a hero of our times.
The Berlinale audience greeted the film with a long and heartfelt applause, while the multitudinous film crew presenting the film consisted of the film's director and screenwriter Srdan Golubović, Croatian actor Goran Bogdan, starring in the film, actors Boris Isaković, Nada Šargin, Milica Janevski and Vahid Džanković, co-screenwiter Ognjen Sviličić, producer Jelena Mitrović and director of photography Aleksandar Ilić. Father is a co-production between six countries including Serbia, France, Germany, Croatia, Slovenia and Bosnia and Herzegovina. Also attending the premiere were Lana Matić and Boris T. Matić of Propeler Film as Croatian co-producers. Among others, the production of the film was supported by the Croatian Audiovisual Centre and Eurimages.
After Berlinale, Father is scheduled to screen at the opening night of the International Film Festival Belgrade – FEST, on Thursday, 28th Feb, while the Croatian premiere is expected later this year.
The ongoing 70th edition of Berlinale closes on 1st Mar, screening a total of 350 films across 10 festival days, and includes one of the biggest film markets in the world (the European Film Market – EFM), while it is expected that approximately 500 thousand viewers will have visited the festival.
Cover photos: premieres of Mare and Father (*author of the first photograph is HAVC, while Maja Medić is the author of the second photograph)