World premieres of Imbued Life and Yet Another Departure at Oberhausen Festival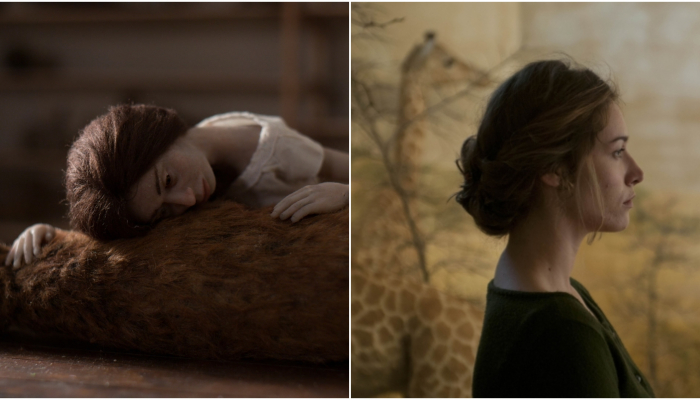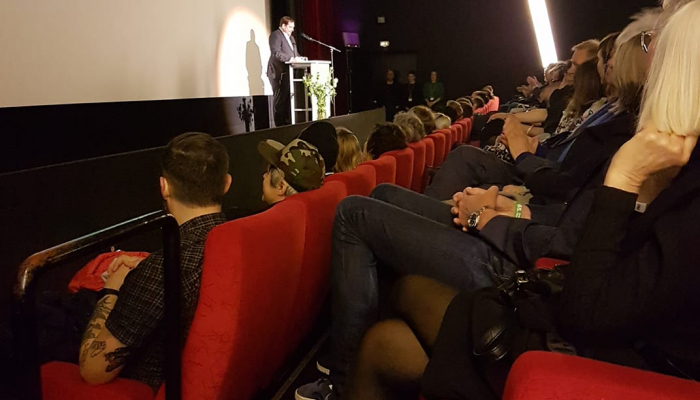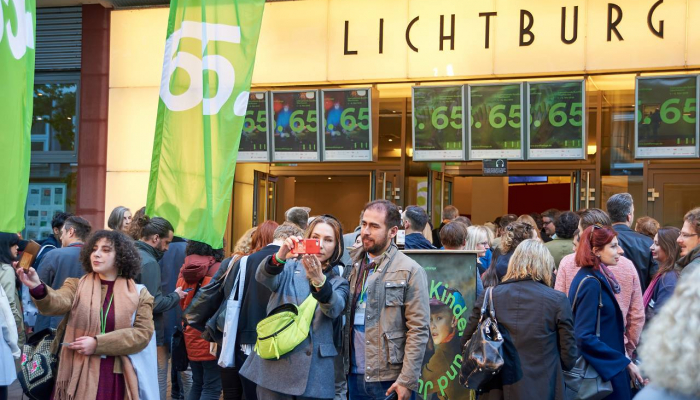 The world premieres of two Croatian films were held at the 65th International Short Film Festival in Oberhausen. The prestigious German festival has taken place from May 1st to 6th, 2019, and it has included six Croatian films in its program.
The world premiere of the animated short Imbued Life, by Ivana Bošnjak and Thomas Johnson, was held on May 4th before a packed house in Lichtburg.
The stop-motion animated film was screened in the International Competition and the film's creators were rewarded with roaring applause after its showing.
'After nearly two years creating Imbued Life we're so excited it has embarked on its new cinema journey. We're proud and honoured to have it here in Oberhausen. Major obstacles, both practical and emotional, have been overcome and now, just like the protagonist at the end of the film, we've been overwhelmed with feelings of calm and accomplishment. At the end of May, the film will screen at the Krakow festival, and will then be presented to Croatian audiences in Zagreb at Animafest, after which it will screen in Annecy, France,' said Ivana Bošnjak who, along with Thomas Johnson, wrote, directed and animated the film. The pair also designed and developed all the puppets. The film is produced by Vanja Andrijević (Bonobostudio).
Imbued Life is about a young woman connecting with nature's life force. She uses her taxidermy talents to 'restore' animals to their natural state. But her real search for answers only begins when in each animal she finds undeveloped rolls of film.
Renata Poljak's latest docu-experimental film, Yet Another Departure, had its world premiere in Oberhausen on the same day as Imbued Life. The film is also screening in the International Competition. Yet Another Departure is about an ex-Yugoslav navy flagship which was sunk in order to become a tourist attraction for divers.
'It is very satisfying when your film is among 53 selected from more than 7600 applications from around the globe. The atmosphere at screening, chatting with other directors and taking questions from the audience, where thoughts are exchanged and new ideas are born, are always my favourite parts of any festival,' said Renata Poljak after the premiere of Yet Another Departure, a film she wrote, directed and produced along with Udruga REA. The distributor is Bonobostudio.
The International Competition in Oberhausen includes two other Croatian films: In the Name of the Republic of Croatia, a documentary film by Goran Dević which screened in Oberhausen on Friday, May 3rd, and Sara Jurinčić's experimental film September 3, 2015, set to screen on Monday, May 6th.
'Croatian films have always played an important role in our competitions in the past years. But this year the quality of Croatian submissions was so overwhelming and convincing that we chose four films for the International Competition. These films represent a broad range of genres and styles from animation to documentary and experimental. The films came from experienced filmmakers as well as from young talents,' said Hilke Doering, head of the International Competition.
Two other Croatian films are screening in Oberhausen in the child and youth categories. They are the animated films Wings for a Crocodile by Ivana Guljašević Kuman and Snail the Painter by Manuela Vladić-Maštruko.
The 65th International Short Film Festival in Oberhausen will screen more than 600 films from 70 countries, which is a festival record. 140 works will screen in 5 competition programs and compete for prizes worth nearly 42 000 EUR. The festival received 7600 applications, and the International Competition features 53 entries.
The awards ceremony was held in the evening hours of May 6th. For more on the festival please visit the official website.
Cover photos: scenes from Imbued Life and Yet Another Departure (collage); Oberhausen International Short Film Festival opening*; atmosphere at Lichtburg cinema*
(*photos from Festival's Facebook page)
Photos within text (in order): Ivana Bošnjak and Thomas Johnson presenting their film Imbued Life at Lichtburg cinema; Renata Poljak in panel discussion after competition film screening; Goran Dević (third from right) in panel discussion after competition film screening