World premiere of the Croatian documentary Marija's Own at the prestigious Canadian HotDocs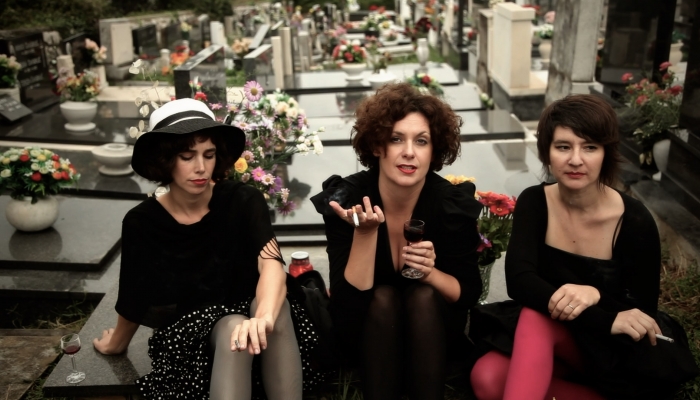 The Croatian documentary film Marija's Own (2011) by director and writer Željka Suková will have its world premiere late this April at the prestigious Canadian international documentary film festival HotDocs 2011 in Toronto.
The film Marija's Own was produced by Ukus Association from Rijeka and will be screened within the festival programme Next, representing documentaries that explore creativity in performance and visual arts. The film will run for the festival's Audience Award.
The protagonists of this social, docu-musical comedy are Nina, Željka and Danira, grandchildren of the late Marija Violić. Typically intolerant neighbours in an ordinary building in Rijeka are invited for a get-together to reminisce of the former tenant, dear friend and grandmother Marija. But before the colourful company dwells into false sentiments, the film turns into a neighbourhood reality show filled with music and dance along a musical performance by hired and unknown musicians, otherwise a popular dance electro trash group Midi Lidi from the Czech Republic. The aim of the gathering is to fulfil a family duty towards the late woman, for some reason left unfulfilled.
HotDocs will take place from 28 April to 8 May 2011. It is the most famous and largest documentary film festival in North America, annually screening around 200 films from more than 30 countries.