World Premiere of Speak So I Can See You at 32nd Edition of IDFA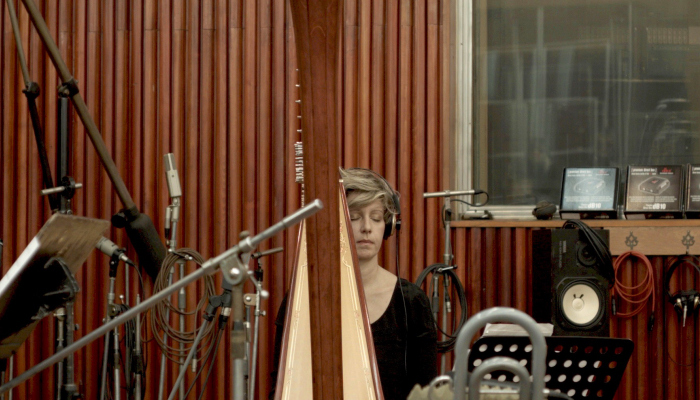 The feature-length documentary, Speak So I Can See You, made by Serbian director Marija Stojnić and produced in Croatian co-production, will premiere in Competition for First Appearance section at the 32nd edition of the International Documentary Film Festival Amsterdam, running from 20 September to 1st December.
Speak So I Can See You explores the soundscapes of Radio Belgrade, one of Europe's oldest radio stations, a sort of a cultural beacon of the city that still broadcasts drama, experimental, music and scientific programming.
The documentary has been produced in Serbian-Qatari-Croatian co-production (Croatian co-producers being Vanja Jambrović and Tibor Keser, Restart), with Dušan Grubin as cinematographer, Kristina Poženel and Ivan Vasić as film editors, and Ivan Zelić from Nazor Studio in Zagreb as sound designer. The film was produced by Marija Stojnić and Miloš Ivanović (Set Sail Films). Speak So I Can See You was supported by Film Centre Serbia, Eurimages (Eurimages Lab Project Award 2017.), Doha Film Institute (Fall grants 2018) and YLE, a Finnish media company, and was also developed at ZagrebDox Pro in 2017, where it was proclaimed as one of the best projects.
Marija Stojnić graduated from The New School for Media Studies in New York and the Academy of Arts in Belgrade. In 2016, she founded production company Bilboke in Serbia. She is a member of the professional association, DokSerbia, a New York Foundation for the Arts, category Film/Video for 2015 and Insituto Sacatar in Brasil for 2017. Together with producers Andrijana Sofranić and Miloš Ivanović, she founded Set Sail Films production company in 2019.
In addition to the foregoing documentary in the competition section, IDFA First Appearance Competition, some other Croatian films and filmmakers will participate in the Industry Program. Croatian producer Tamara Babun will be attending an intensive four-day training program for emerging documentary filmmakers (IDFA Academy), during which the participants (see the list of all participants here) will gain up-to-date market knowledge of the documentary industry and learn first-hand about the current trends in documentary filmmaking. The program consists of masterclasses of well-known directors and smaller sessions on subjects like distribution. Participants take part in round tables and one-on-ones so they can strengthen their network.
As part of the 32nd edition of the International Documentary Film Festival Amsterdam, IDFA Forum will also take place and, out of 730 submitted projects, two Croatian projects have been selected. Film Alice (Alice in Mother's Land) directed by Zhanna Agalakov, and produced by Magdalena Petrović and Tatjana Božić (LEWA Productions) and Museum of Revolution by director, screenwriter and cinematographer Srđan Keča, produced by Vanja Jambrović (Restart) and Srđan Keča (Uzrok), with the support of the Croatian Audiovisual Centre.
Let us remind you that three Croatian documentaries have been selected for Docs for Sale, documentary marketplace: Neighbors by Tomislav Žaja, Lessons in Humanity by Branko Ištvančić and Landscape Zero by Bruno Pavić. It is an online catalogue available to potential buyers for one year, and every year about 600 titles get included.
IDFA, which this year takes place from 20 November to 1 December, is the world's largest documentary film festival featuring over 300 movies that tell stories about life around the world. You can learn more about the festival at the official website.
Cover photo: scene from the film Speak So I Can See You