World premiere of Ivan Ramljak's Home of the Resistance in international competition at Cinéma du Réel festival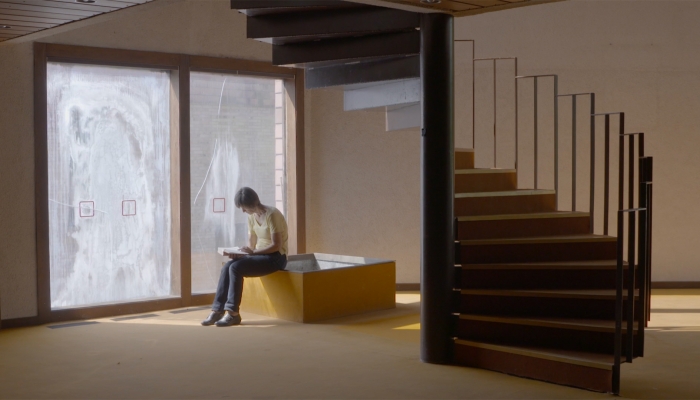 Home of the Resistance, directed by Ivan Ramljak, has been selected into the official competition of the 40th International Documentary Film Festival Cinema du Réel which will be held in Paris from March 23rd to April 1st, 2018. Ramljak's film is about the Memorial Home for WWII Resistance Fighters and Youth of Yugoslavia in Kumrovec. The film will compete along with nine other international debuts.
Home of the Resistance is about the 'Memorial Home for WWII Resistance Fighters and Youth of Yugoslavia' in Kumrovec built in 1974 by communist authorities. In the early 90s, 11 years after Tito's death, the Memorial Home was closed and since then has not found a new purpose. Still, some fighters are present…
The film is written and directed by Ivan Ramljak, the cinematographer and colorist is Jurica Marković, the editor is Ivor Šonje, the sound editor is Borna Buljević, the sound mixers are Emma Teur, Hrvoje Radnić, Sunčica Ana Veldić, Tihomir Vrbanec and Leo Vidmar. The producer Tibor Keser, and the co-producer is Vanja Jambrović. The film was made in cooperation with the Academy of Dramatic Arts in Zagreb and the Ministry of Science and Education, and is co-produced by Restart.
This year, the festival, held traditionally in the Centre Pompidou in Paris, will celebrate its 40th edition. This is France's largest documentary film festival which hosts nearly 17 000 visitors each year. The festival's founders are Jean-Michel Arnold and the great Jean Rouch. The festival selector is Andréa Picard, who previously successfully managed the Wavelengths programme, dedicated to experimental and avant-garde film, at the Toronto IFF before accepting the position of Art Director. All other details are available on the festival's official website.
Cover photo: scene from Home of the Resistance