World premiere of Bobo Jelčić's film All Alone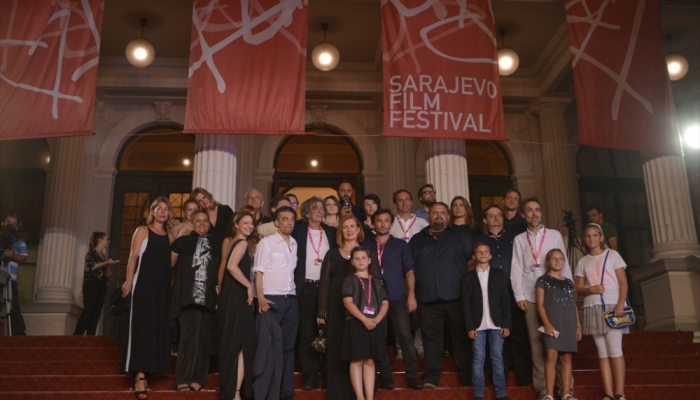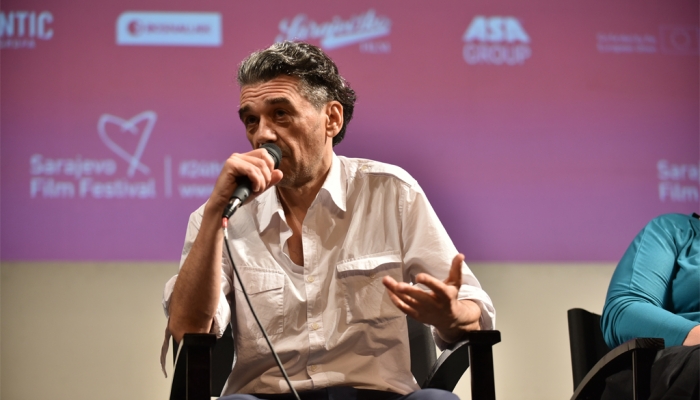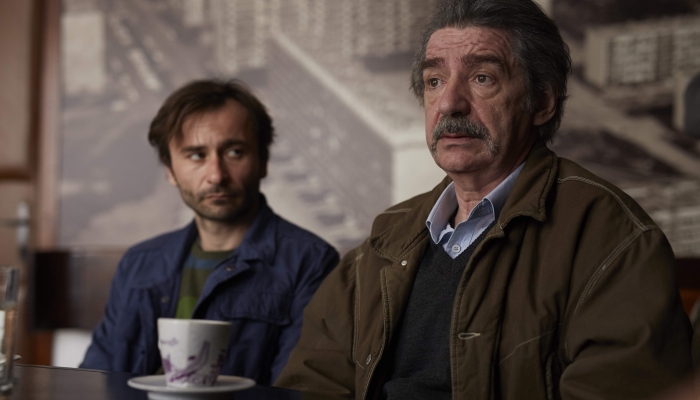 On Saturday, August 11th, the world premiere of Bobo Jelčić's film All Alone took place on the opening day of the Feature Film Competition at the 24th Sarajevo Film Festival. The screening, attended by the film's team, led by the director and main actors, was held in the evening at Narodno Pozorište before a packed crowd.
'I am so happy with how the film was received. The synergy of all involved in this project was manifested through quality collaboration and a good result which is now being publicly tested, while in the near future you can expect a new film from me which we've already started working on,' said director Bobo Jelčić.
The film's producer, Zdenka Gold, was just as pleased and added that Bobo made a lovely art house film, which speaks of the importance of parenting, and believes the film will have its own cinema following. 'We developed the film in the SFF Industry programmes, and so it's a logical step to have the film premiere in Sarajevo. Raising funds for the film was perhaps the producers' biggest challenge, but we managed with, what I would say, smiles on our faces. We gathered co-producers from the region as well as the Netherlands, proven partners we previously worked with, and after they were able to secure funds from their own film funds the rest was a piece of cake. We expect the film to continue its festival journey after the premiere in Sarajevo, and in the meantime are currently negotiating local distribution,' said Gold.
Bobo Jelčić wrote and directed the film, and the assistant director is Radivoje Andrić. The cinematographer is Erol Zubčević, the editor is Vlado Gojun, the sound designer is Ranko Pauković, the art director is Željka Burić, the costume designer is Katarina Zaninović, and the make-up artist is Tina Jasenković. The film is produced by Spiritus Movens (Zagreb), with co-producers De Productie from Amsterdam, Dokument Sarajevo, Dart Film Belgrade and Adriatic Western from Montenegro.
The film is about the emotional unravelling of the main character Marko, played by Rakan Rushaidat, after divorce. The mother receives full custody of their child, while he would like joint custody. Along with Rakan Rushaidat, the film features Miki Manojlović, Snježana Sinovčić Šiškov, Marko Makovičić, Krešo Mikić, Ivana Roščić, Goran Navojec, Ksenija Marinković, Jadranka Đokić, Vesna Glođo, Nikša Butijer, Lea Breyer and many others.
All Alone has received support from the Croatian Audiovisual Centre, Netherlands Film Fund, Sarajevo Cinematography Fund, Film Centre Serbia and Film Centre Montenegro.
Cover photos: team from All Alone in front of Narodno Pozorište; Bobo Jelčić; scene from All Alone