World premiere of Andrija Mardešić & David Kapac' The Uncle at Karlovy Vary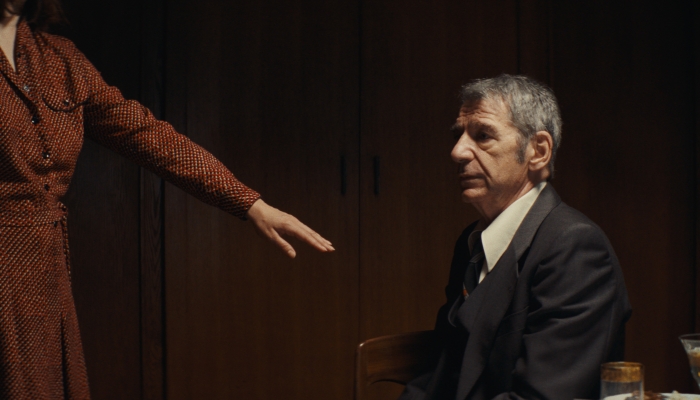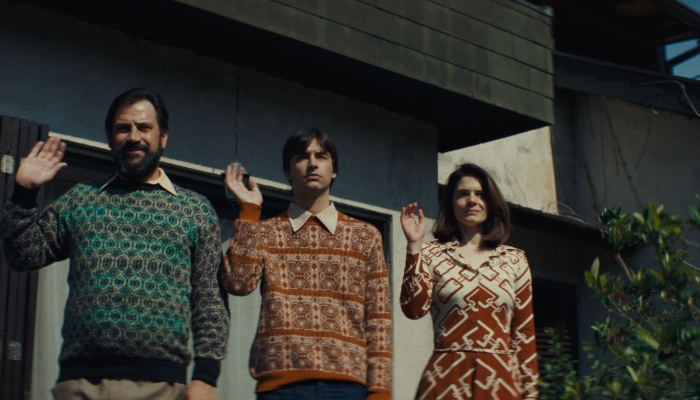 The Uncle, a feature debut by directing duo Andrija Mardešić and David Kapac and an Eclectica production, will have its world premiere in the Proxima competition programme at the 56th Karlovy Vary International Film Festival. This year the festival runs 1st – 9th July.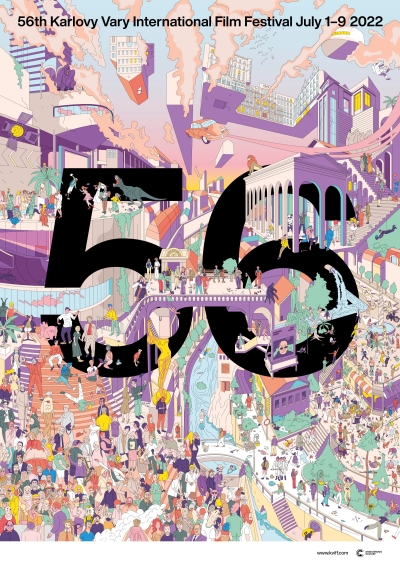 The Uncle is a debut feature directed by duo Andrija Mardešić and David Kapac, a nonconventional hybrid between a thriller and drama with elements of absurd humour, starring Miki Manojlović, with Ivana Roščić, Goran Bogdan i Roko Sikavica in supporting roles. The filming took place in May 2021 in Zagreb and Zagorje.
"The idea for The Uncle came from a conversation in which we realised we both shared a very specific 'envy'. Growing up, neither of us had a 'rich uncle from Germany' who appears once a year like Santa Claus and brings good fortune and presents. Hearing the experiences of people our age in the 90s, we idealised the role of the uncle creating a perfect vision of him in our heads. This image later faded with the realisation that all of those presents the uncles brought cost no more than a few Deutschmarks, and that all those wonderful clothes that you couldn't get around here were in fact hand-me-downs from the uncles' children. This is a sort of revenge of the authors, jealous of their neighbours and their uncles who had allowed then to have a wonderful childhood. While we hope their uncles were lovely people, the uncle in this film, to say the least – is not", says directing and screenwriting duo Andrija Mardešić and David Kapac.
The Uncle will have his world premiere on Saturday, 2nd July in the Proxima competition featuring a total of 12 titles from around the world. Proxima has replaced the East of the West programme, aiming to give Eastern European authors greater visibility in a global context, and, organizers say, removing psychological and political constraints of the region. The Proxima section is dedicated to exciting contemporary cinema, presenting the works by up-and-coming filmmakers as well as new films by already established authors. The entire Proxima selection is available on this link.
"Being selected as one of the 12 films from across the world in this global programme at an A-list festival is a confirmation of what we have known for the past five years that we have been working on this film, and that is that David and Andrija are incredibly talented filmmakers. We had hoped that others would recognize The Uncle among Croatian, and by all accounts, international recent production to watch, as well. We hope that after Karlovy Vary the film will have a strong start on the festival circuit and we are already looking forward to seeing it in Croatian cinemas this upcoming winter", add producers Ivan Kelava and Tomislav Vujić.
Director of photography Miloš Jaćimović, editor Tomislav Stojanović, music composer Miro Manojlović, sound designer Frano Homen, production designer Ivana Škrabalo, costume designer Ana Savić Gecan and make-up artist Silvija Bradica make up the rest of the film's crew. Besides directing the film, Andrija Mardešić and David Kapac also penned the script together. The film's producers are Ivan Kelava and Tomislav Vujić.
The film is an Eclectica production, created in collaboration with Sense Production from Belgrade, with Milan Stojanović as co-producer. The film was supported by the Croatian Audiovisual Centre, Croatian Radiotelevision and Film Center Serbia.
The Uncle seemingly takes place during Christmastime in Yugoslavia in the late 1980s. A family made up of Mom, Dad and their son happily welcome their beloved uncle returning home for the holidays from Germany. The uncle hands out the presents and the whole family sit down for a traditional Croatian Christmas lunch of roast turkey and French dressing salad. The idyllic family gathering is interrupted when a latest model smartphone starts ringing. Soon it becomes clear that it is not the 80s, it is not quite Christmas Day either, and that it is not just the turkey that can be cut with a knife – but tension too.
Karlovy Vary International Film Festival is one of the oldest and most prestigious film festivals in Europe annually screening more than 200 new titles. This year's edition runs 1st–9th July, while the entire programme will be published several weeks before the start of the festival. More information is available on the festival's official website.
Cover photographs: scenes from The Uncle