White Trash competing at Tampere Film Festival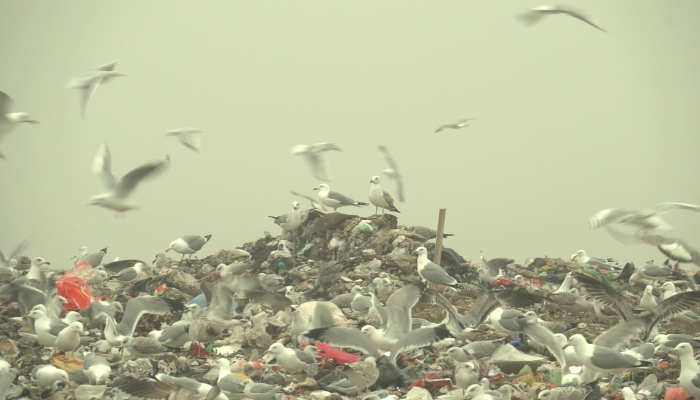 The 48th International Short Film Festival in Tampere (Finland), taking place from March 7th to 11th, 2018, has selected Sunčica Ana Veldić's documentary film White Trash to compete in the international programme.
The film is set on a foggy winter morning at Zagreb's garbage dump Jakuševac where the image of a dystopian wasteland is disrupted by machines, sea gulls, and random people.
The film is written and directed by Sunčica Ana Veldić, the cinematographer is Ante Cvitanović, while the editors are Jan Klemsche and Marta Broz, along with the film's director. The sound engineers are Martin Semenčić and Lana Horvatić, and music is by Zdravko Medvešek. The producers are Sunčica Ana Veldić and Lucija Petrač, while the film is produced by the ADU - Academy of Dramatic Arts in Zagreb.
To date, White Trash has screened at a number of domestic and international festivals, and last year won Best Documentary at the Fast&Short Croatian Short Films Revue.
The Tampere International Short Film Festival is one of the most significant, and definitely one of the oldest short film festivals in the world. This year, the festival will screen more than 400 films. More information can be found on the festival's official website.
Cover photos: scenes from White Trash