Village Without Women by Srđan Šarenac at festivals in Belgium, Germany, Spain and Poland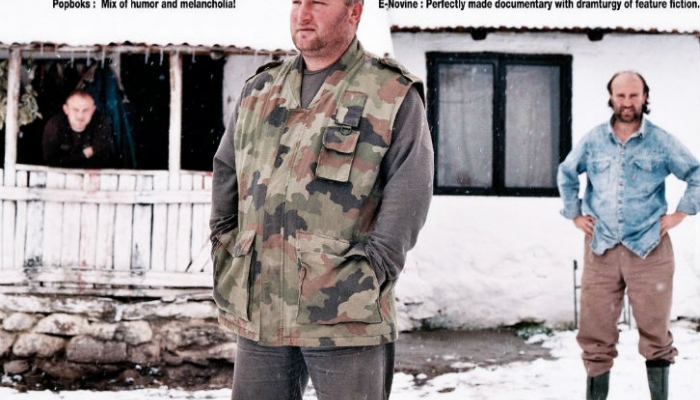 This year in May, the feature documentary film Village Without Women by Srđan Šarenac will take part in three international film festivals, in Germany, Spain and Poland. Before that, in April, it is expected to take part in the Balkan Docs programme within the 5th Balkan Trafik Festival in Brussels, Belgium, 14-17 April 2011.
Early in May, the film will be screened at the 26th International Documentary Film Festival DOK Fest in Munich (4-11 May 2011), within the official programme DOK guest, which will this year present films from South-East Europe. At the 8th International Documentary Film Festival Documenta Madrid (6-15 May 2011), the film will be screened as an official competition entry in the feature documentary film category. The film will also participate at the 51st International Film Festival in Krakow (23-29 May 2011), out of the official competition, in a programme entitled Somewhere in Europe, representing recent documentaries produced by European countries.
In addition to festivals, Village Without Women will be presented within the annual INPUT 2011 conference, this year taking place in Seoul, South Korea, 9-12 May. INPUT 2011 presents recent public TV programmes from all over the world.

This touching and humorous story premiered at last year's, 6th ZagrebDox, while in November last year it was screened at the 23rd edition of IDFA.
The film was written by Srđan Šarenac, filmed by Pable Ferro, and produced by Estelle Robin You and Igor A. Nola. It was produced by Les Films du Balbari (France) and co-produced by Mainframe Production (Croatia). It was co-funded by the Croatian Audiovisual Centre.