Various Croatian animated films at Linoleum festival in Kiev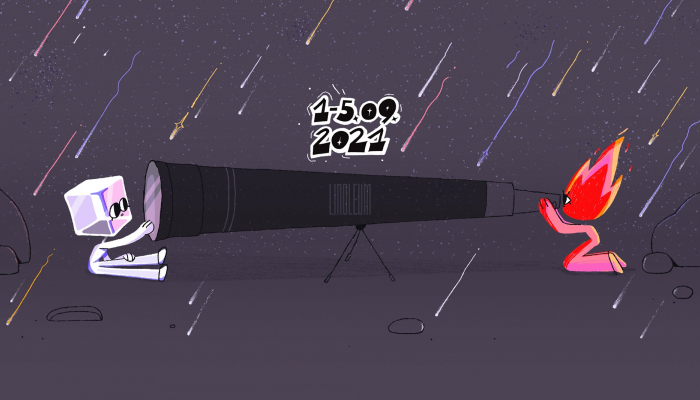 As many as nine Croatian animated films to screen in various programmes at Linoleum International Festival of Contemporary Animation & Media Art, held in Kiev, 1st – 5th September. In addition, Croatian animation artist Veljko Popović will be part of a three-member main programme jury.
Two Croatian titles are screening in the international competition, Marko Dješka's All Those Sensations in My Belly and Aleta Rajič's Natural Selection, a B&H and Croatian co-production, and Vinko Brešan of Zagreb Film as Croatian co-producer, whereas Sunčana Brkulj's The Tower will appear in the commissioned films competition programme.
Festival audience in Kiev will also get a chance to see Real Boy, created by Irena Jukić Pranjić, screening in thematic section Erotique est Magnifique, while the VR animation section will feature Veljko and Milivoj Popović's Dislocation. Petra Balekić's Just Between Us is appearing in the programme Ladies First, intended for animated films created by women with stories about women. In addition, Linoleum will also present Marko Tadić's Events Meant to Be Forgotten, in the section devoted to experimental animation and video art.
The children's programme (for ages 2 to 6) features Luna Strmotić's student film The Masked Avenger.
On top of that, minority Croatian co-production Life with Herman H. Rott directed by Chintis Lundgren (Croatian co-producers are Draško Ivezić of Adriatic Animation and Matija Pisačić of artistic organisation ANIMA) will be featured in the special screenings section focusing on Estonian animation.
Linoleum will screen 45 films in its international competition, with 10 films in the national competition, and 24 in the commissioned films programme. An international jury will decided on the winners of each of these programmes, while Croatian animation artist Veljko Popović will be on jury in the international competition.
Launched in 2014, Linoleum International Festival of Contemporary Animation & Media Art is the biggest animation event in Ukraine. Each festival edition screens about 250 titles from across the globe and offers workshops and lectures in addition to the film programme.
More information about Linoleum festival, held 1st-5th September, is available on the festival's official website.