Una Gunjak's The Chicken Wins Another Award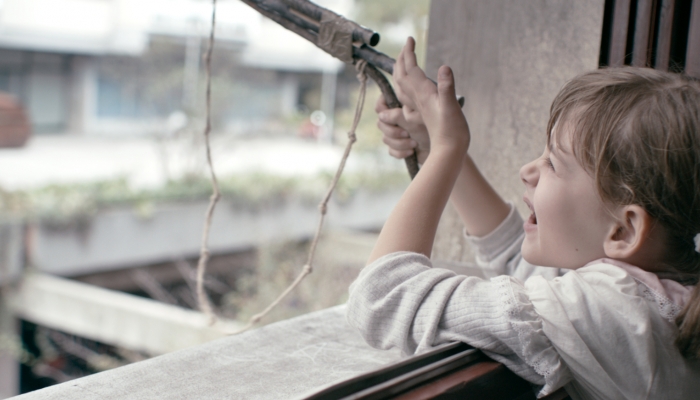 The German-Croatian co-production The Chicken, directed by Una Gunjak, has won the jury grand prix for best short film at the 41st Seattle International Film Festival, taking place between 14 May and 7 June. This festival is considered one of the 10 most renowned North American film festivals, annually showing over 300 titles.
The jury evaluated Una Gunjak's film as an "expertly directed tale exploring life and death through a girl's eyes. Iman Alibabić excels in this film full of authentic characters as the six-year-old protagonist who gets a live chicken from her father as a birthday present and soon realises it was meant for dinner. This is an emotional film, produced well, whose storyline accentuates reality of life in a war zone."
The Chicken has won over 20 festival awards, including the European Film Award for best short film. The film is set in 1993 in occupied Sarajevo, but is fully made in Zagreb, in Croatian organisation. The film was written and directed by Una Gunjak, director of photography was Matthias Pilz, editor Anja Siemens, and composer Bernd Schurer. The producer is Jelena Goldbach of German production company Zak Film Productions, with Siniša Juričić (Nukleus film) as the Croatian co-producer. The film was co-funded by the Croatian Audiovisual Centre and City of Zagreb.
At the 41st Seattle International Film festival, in addition to The Chicken, three more Croatian films were shown: features These are the Rules by Ognjen Sviličić and the Danish-Croatian-Swedish co-production Itsi Bitsi by Ole Christian Madsen in the Contemporary World Cinema section, and Odessa/Stairs/1925/2014 by Dalibor Martinis in the Alternate Worlds section.
Check our more information on the official festival website.