Two Croatian Films in Karlovy Vary Competition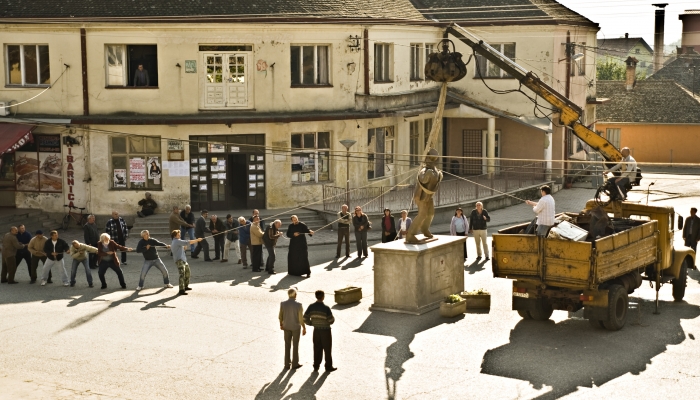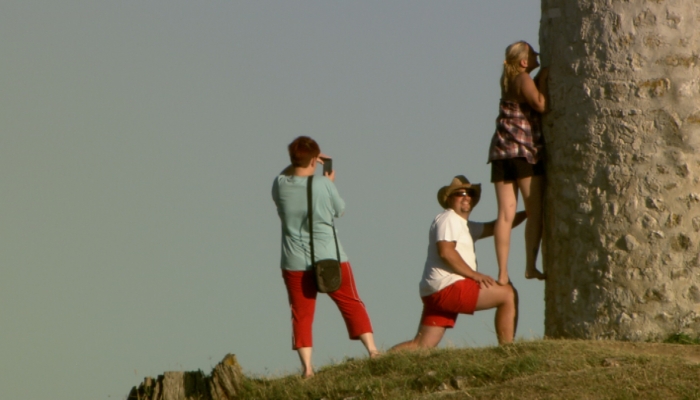 The competition of the 49th edition of the prestigious Karlovy Vary Film Festival, taking place 4-12 July, includes two Croatian titles. The Croatian minority co-production Monument to Michael Jackson by Darko Lungulov competes in the East of the West category, and Boris Poljak's Autofocus in documentary competition.
This is a world premiere for Monument to Michael Jackson. This dark comedy, co-produced by Serbia, Germany, Macedonia and Croatia, will compete in East of the West opposite other feature narratives from Eastern Europe and the former Soviet Union.
This is a story about Marko, who lives in a small dying Serbian village, and his wife Ljubinka, who decides to leave him, disappointed. Marko comes up with the idea of saving his village and keeping the love of his life by erecting a monument to Michael Jackson, and manages to persuade his friends to help him. However, the mayor has a different plan and decides to prevent Marko's intentions with the help of the extremist group Čista Srbija.
The film producers are Snežana Penev and Darko Lungulov, who also wrote the script. Director of photography is Mathias Schoeningh, art director Kiril Spasevski, and music composer Dejan Pejović. The film stars Boris MIlivojević, Nataša Solak Tapušković, Dragan Bjelogrlić, Mirjana Karanović, Ljuba Bandović, Toni Mihajlovski and Branislav Trifunović. The Croatian co-producer of the film is Boris T. Matić from Propeler Film.
Autofocus, written and directed by Boris Poljak, is a hybrid of documentary and experimental film. Filmed in hidden camera technique, this film tracks numerous tourists on their daily visits to St. Nicholas Church near Nin, located in a picturesque ambience atop of a hill. Poljak transforms the tourists into actors in a play, humorously commenting on how people consume culture and sights.
A month ago Autofocus won the best short film award at Visions du Réel in Nyon. Internationally it opened last year in Sarajevo, and so far it won awards at Liburnia Film festival, 25 FPS and Days of Croatian Film. Next to Poljak, the crew included Damir Čučić as editor and executive producer, Martin Semenčić as sound designer, and Milva Čučić as producer. The film was produced by Milva Film and Video.
Monument to Michael Jackson and Autofocus have been co-funded by the Croatian Audiovisual Centre. More information about this year's programme of Karlovy Vary International Film Festival, one of the most important European film events, is available on the official website.
Title photos: Monument to Michael Jackson; Autofocus