Two awards for Damir Markovina's Deserters at 26th Ji.hlava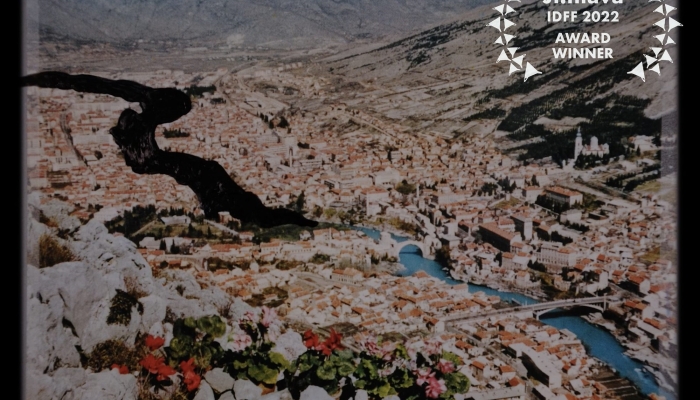 Deserters has been named the Best Central and East European Documentary Film in the main competitive programme – Opus Bonum. The film also won the Best Sound Design Award (Miroslav Piškulić). The screening at the 26th Ji.hlava International Documentary Film Festival marks the world premiere for Damir Markovina's documentary feature.
"To confront the past is painful but fundamental. This raw but delicately constructed film brings forth traces of memory and conflict from Europe's collective history", said the statement of the Opus Bonum jury, choosing Damir Markovina's Deserters as Best Central and East European Documentary Film.
The same jury awarded Deserters with the recognition for Best Sound Design for Miroslav Piškulić, "For intricately constructing the sound of memory", as the jury members read.
The list of all the award-winning titles can be found on this link.
Deserters is a hybrid documentary essay about a generation of high school students from the Aleksa Šantić Gymnasium in Mostar, scattered across the world in the wars of the 1990s, constantly faced with life decisions of leaving, returning and/or starting over. A story about a lost generation, their mutual relationships, hard choices and the answer to the most difficult question of war: to stay or to leave?
The film's producer is director Damir Markovina himself. Director of photography is Krešimir Štulina, while Dora Slakoper edited the film, Marko Tadić created the animations, and sound design was done by Miroslav Piškulić.
In addition, the 26th Ji.hlava International Documentary Film Festival also featured a Croatian minority co-production – The investigator by Czech director Viktor Portela (Croatian co-producer is Oliver Sertić, Restart), Srđan Keča's Museum of the Revolution (producers Vanja Jambrović, Restart, and Srdjan Keča, Uzrok), and The Cars We Drove into Capitalism directed by duo Boris Missirkov and Georgi Bogdanov (Croatian co-producer is Dana Budisavljević, Hulahop).
The 26th Ji.hlava International Documentary Film Festival, the biggest documentary festival in Central and Eastern Europe, was held 25th – 30th October in the Czech city of Jihlava. The festival showcased over 300 titles in competition and non-competing programmes.
The festival is part of the DOC Alliance – a partnership among seven European documentary film festivals, with the aim of strengthening independent and creative documentary filmmaking in Europe. Find out more about the festival on its official website.