Tihana Lazović presented Shooting Stars award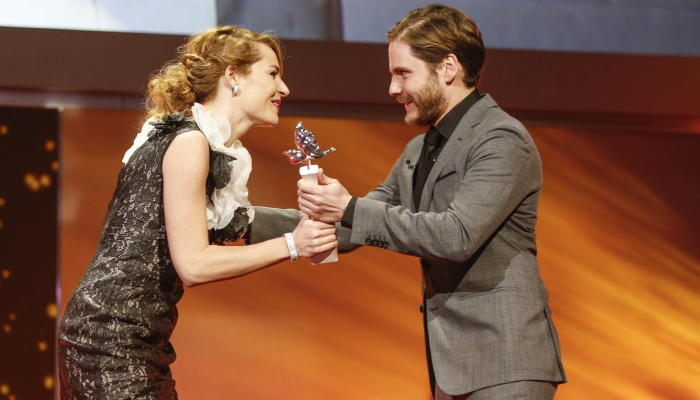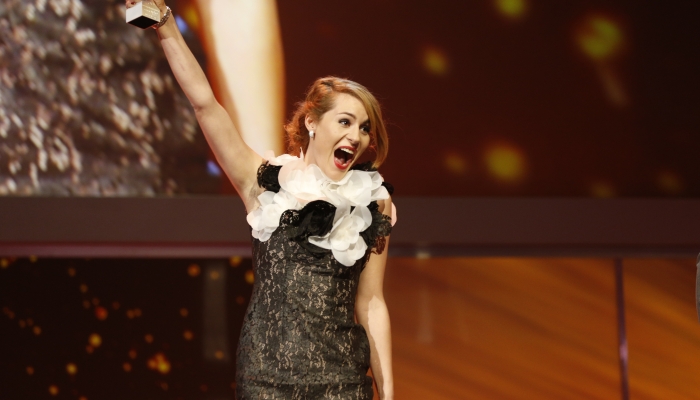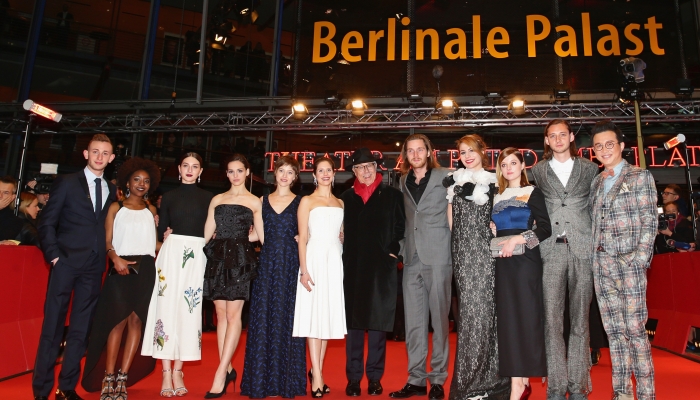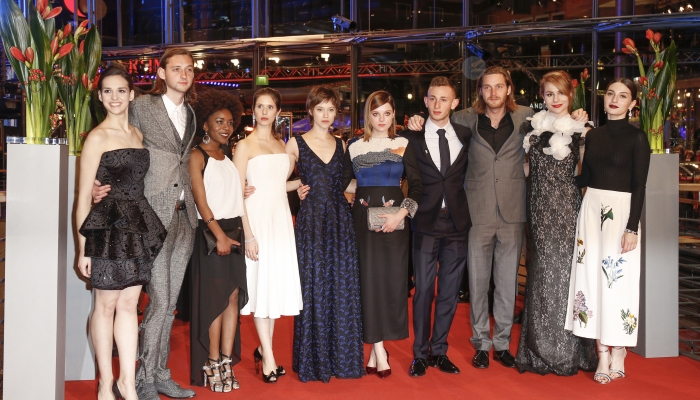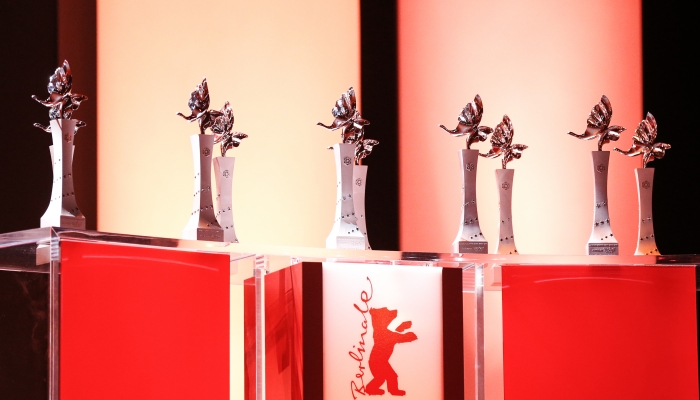 The Shooting Stars awards ceremony officially announces Tihana Lazović as one of the best young actresses in Europe.
Along with Tihana, nine other young European actors were awarded: Martha Canga Antonio (Belgium), Lou de Laâge (France), Jella Haase (Germany), Daphné Patakia (Greece), Atli Óskar Fjalarsson (Iceland), Sara Serraiocco (Italy), Reinout Scholten van Aschat (Holland), María Valverde (Spain) and Kacey Mottet Klein (Switzerland).
The awards ceremony was held on February 15th at the Berlinale Palast ahead of the world premiere of Alone in Berlin, directed by Vincent Pérez, and screening in the official competition. The film stars Emma Thompson, Brendan Gleeson and Daniel Brühl – a 2003 Shooting Stars award winner.
Leading up to the awards ceremony was a busy weekend of meetings with film professionals, as well as numerous interviews with international media. 'I think that some may have the wrong perception about Shooting Stars. It's not just about photo ops, it's difficult and ardous work in the real sense of the word. Luckily, I was also in Berlin for the world premiere of Zrinko Ogresta's 'On the Other Side', so it was also a bit of a holiday. Time to hang with my people and my film. I am very happy to have been here for both,' Tihana said.
This year, the awards were presented by Daniel Brühl (Alone in Berlin), while in attendance were Dieter Kosslick, director of the Berlinale, as well as German Commissioner for Culture and Media, Monika Gruetters.
Tihana Lazović is Croatia's third actress to participate in this project (Marija Škaričić participated in 2011, and Zrinka Cvitešić in 2010). This year, alongside Tihana, two other actors from Croatian minority co-productions were honored: Atli Óskar Fjalarsson from Sparrows by Rúnar Rúnarsson (MP Film Production) and Daphné Patakia from Interruption by Yorgos Zois (JDP and Nukleus film).
The EFP (European Film Promotion), a European organization of national film agencies, is behind the European Shooting Stars program. Through collaborative projects the aim is to globally promote European film talents. The EFP has, for numerous years, organized several programs at prestigious international festivals (Cannes, Karlovy Vary, Busan, Toronto), and the Croatian Audiovisual Centre has been a member since 2008.
Photos from the Shooting Stars program can be found here.