Tihana Lazović one of 10 most perspective European actors in Shooting Stars program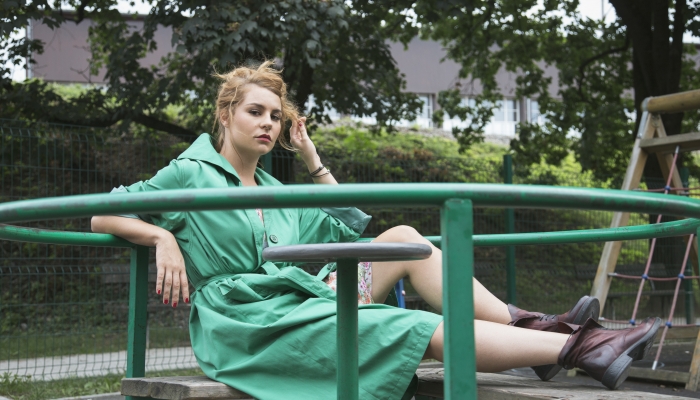 The top ten European Stars of 2016 include Croatian actress Tihana Lazović. The program, which runs each year during the Berlinale, introduces up and coming talents of European cinematography.
'Playing three characters in three different stories of the Balkan conflict, Tihana carries all the emotions of love and hatred in her raw, forceful screen presence. We saw an instinctive, versatile actress who embodied the film's life-affirming humanity,' said the jury, explaining their selection of Tihana Lazović into this prestigious program.
Thanks mostly to her performance in The High Sun, directed by Dalibor Matanić (Kinorama), Tihana Lazović has become one of 10 participants in this year's European Shooting Stars, a program geared toward the promotion of young European acting talents. The program will take place during the first weekend of the 66th Berlin International Film Festival, where participants will be introduced to some of Europe's most influential casting agents, casting directors and other key names in the European film industry. Current statistics show that eight of ten Shooting Stars program participants have received the opportunity to audition for roles that have engaged them in international co-productions. The most well-known examples include Germany's Daniel Brühl and Sweden's Alicia Vikander, who is nominated this year for a Golden Globe in two categories.
Tihana Lazović is the third Croatian actress to participate in this project (Marija Škarićić participated in 2011, and Zrinka Cvitešić in 2010). Included on the list are two young actors who played roles in two Croatian minority co-productions: Atli Óskar Fjalarsson from Sparrows by Rúnar Rúnarsson (MP Film Productions), and Daphné Patakia from Interruption by Yorgos Zois (JDP and Nukleus Film). The full list of candidates can be found here.
The European Shooting Stars project is organized by European Film Promotion (EFP), a European organization of national film agencies founded for the purpose of collectively promoting European film talents in the world. The EFP has been organizing several programs at prestigious international festivals for many years (Cannes, Karlovy Vary, Busan, Toronto) and the Croatian Audiovisual Centre has been a member since 2008.
High resolution photos of Tihana Lazović are available here.
(*Photo credits: Ana Mihalić)