Three Croatian titles at Annecy International Animated Film Festival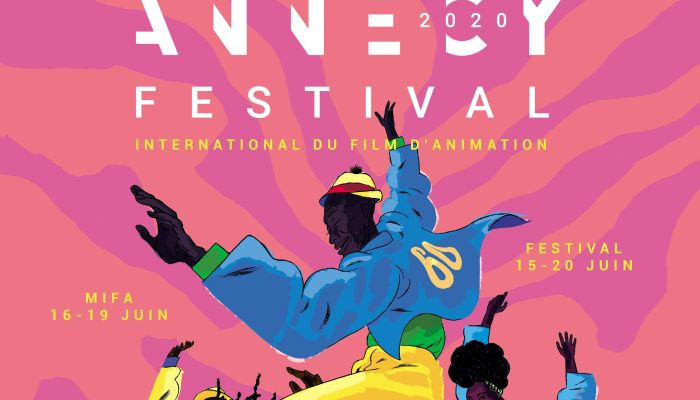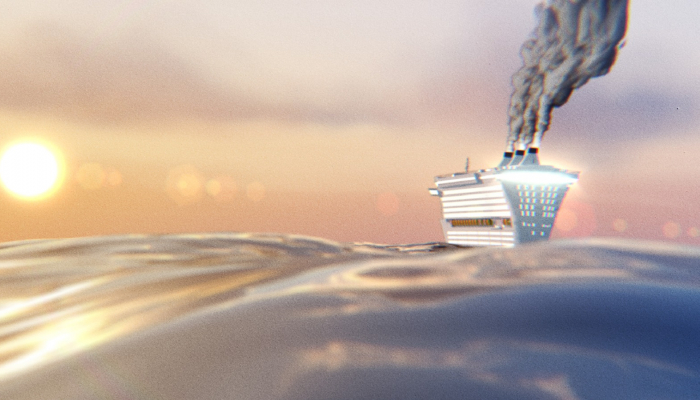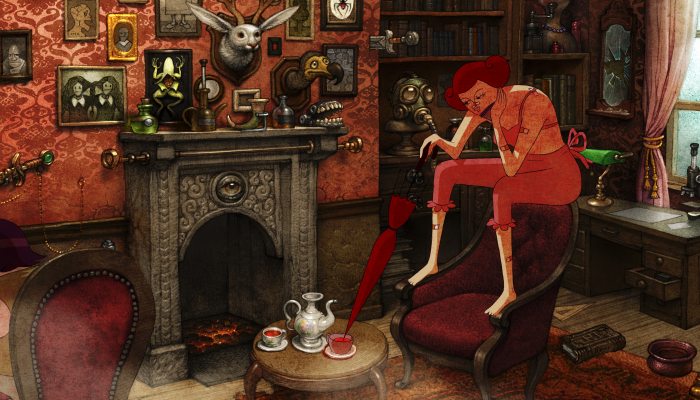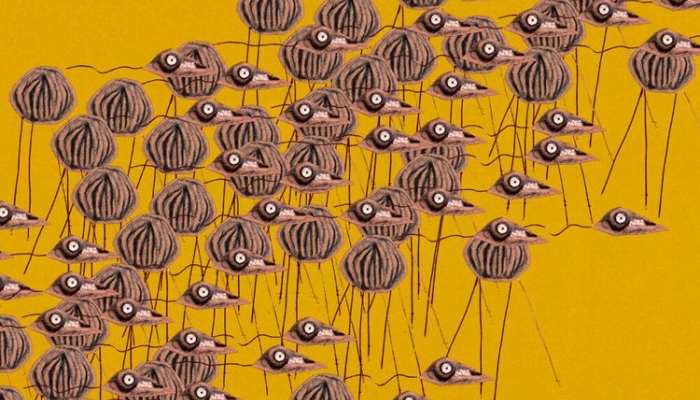 Three Croatian animated films will screen in competition programmes of this year's festival in Annecy, which will be held online, 15th – 20 June. These are Natko Stipaničev's Arka and The Adventures of Gloria Scott – Murder in the Cathedral directed by Matija Pisačić and Tvrtko Rašpolić in the Official Short Film Competition, and Sunčana Brkulj's I'm Not Feeling Very Well in the Graduation Short Film Competition.
"Great, long-standing challenges, both in the practical and emotional sense, needed to be surpassed in order to build and launch the ship called Arka and it and it is now a great pleasure to see that all of these efforts were not in vain and that the quality of Croatian shipbuilding has been recognized in the world. This is wonderful news, not only for the fallen Croatian shipbuilding industry, but also for me, since Arka is my first professional artistic film. It is a great honour and privilege to have my film selected for the main competition at Annecy," said on the occasion Arka's director Natko Stipaničev, who also co-signs the screenplay together with Maša Seničić and Damir Juričić. The film's producer Igor Grubić (of Kreativni sindikat) added:
"Screening in competition at Annecy IAFF is a great starting point for Arka's promotion and it is an acknowledgement not only of the author's work and our production, but of Croatian animation at large. This sort of support is an excellent motivation for us, not least because Arka is a young author's debut professional film and we are a small independent production house, whose guiding principle is building our studio by bringing together authors of different profiles, respecting their artistic freedom and fostering a commitment to important social topics."
The animation for Arka, a story about a grandiose transoceanic cruise ship sailing the seas, was done by Pavao Stanojević and Natko Stipančev, who in addition created the design and backgrounds and is also credited with editing and sound design. The film's world sales is handled by Bonobostudio, while the film was created with the support of the Croatian Audiovisual Centre and City of Split.
The Adventures of Gloria Scott – Murder in the Cathedral, directed and edited by duo Matija Pisačić and Tvrtko Rašpolić will have its international premiere in competition at Annecy IAFF, while the film is based on the story by Mima Simić, who co-wrote the script together with Jasna Žmak and Matija Pisačić.
"I would like to thank the film's producer Dijana Mlađenović on her trust and courage during the epic voyage of producing this project. I had the pleasure of collaborating with a whole host of excellent professionals who are all wonderful and generous people. Of course, my favourites are my kids, Noa who composed the music and Luka who created additional 3D animations. Over the years of working on this project, I had the sensation that our industry colleagues viewed our whole crew as participating in Captain Ahab's outlandish expedition in search for the elusive white whale. Finally we have managed to bag two Moby Dicks: Annecy IAFF and Animafest Zagreb!" said Matija Pisačić.
The film takes place in early 20th century London, where the celebrated detective Gloria Scott and her companion Mary Lambert are spending a quiet evening at their detective agency. Yet, when an unknown murderer kills professor Jansen at their doorstep, a new adventure is afoot.
"The project was in development and took 10 years to complete. It was a long journey of persistent creative production that brought together a phenomenal group of creative forces. Now, the characters from the anthological collection of short stories 'The Adventures of Gloria Scott' written by Mima Simić have been given an amazing visual rendering, thanks to Matija Pisačić's hands and imagination. We are delighted with the final outcome and we hope this will be only the beginning of the illustrious audiovisual adventures of famous detectives Gloria and Mary," said the film's producer Dijana Mlađenović (of Kinematograf).
The Adventures of Gloria Scott – Murder in the Cathedral is co-produced by Darko Lungulov (of Papa Films from Serbia). The head animation artist is Kristijan Dulić, background art is made by Boban Savić (GETO) and the music was created by Noa Pisačić, while Jadranka Krajina, Matko Knešaurek, Andy Tomlinson, Scott Fortney and Gavin Benson lend voices to the characters.
The film received support from the Croatian Audiovisual Centre, the Film Center Serbia and the MEDIA sub-programme of Creative Europe.
The Annecy IAFF Graduation Short Film Competition will screen Sunčana Brkulj's experimental film, I'm Not Feeling Very Well, a Zagreb Academy of Fine Arts production made under the mentorship of Danijel Šuljić. Created using cut-out and stop-motion animation, the film portrays the singing sculls who dream of breaking free from their geometric formation and taking a swim in the big blue sea.
This year, the Annecy International Animation Film Festival has received over 3 thousand film applications of which 179 have been selected for screening in different programmes of the festival. Due to the coronavirus pandemic, this year's edition of the festival will be held online, 15th – 20th June. All technical details will be announced in time at the official festival website, while the feature film and VR works selection will be announced mid-May.
"Developing the festival in the online format is challenging, both technically and in terms of human resources, but it was a logical choice for us. Our event plays an indispensable role in the entire film animation sector, which is all the more reason why we have to maintain a presence during this unique period," said the organizers of the Annecy International Animation Film Festival that was supposed to celebrate its 60th jubilee edition this year. However, the celebration to mark the festival's 60th birthday will be held in 2021.
Titular photographs: Annecy International Animation Film Festival visuals; scenes from Arka, The Adventures of Gloria Scott – Murder in the Cathedral and I'm Not Feeling Very Well.