These Are the Rules by Ognjen Sviličić at 71st Mostra in Venice!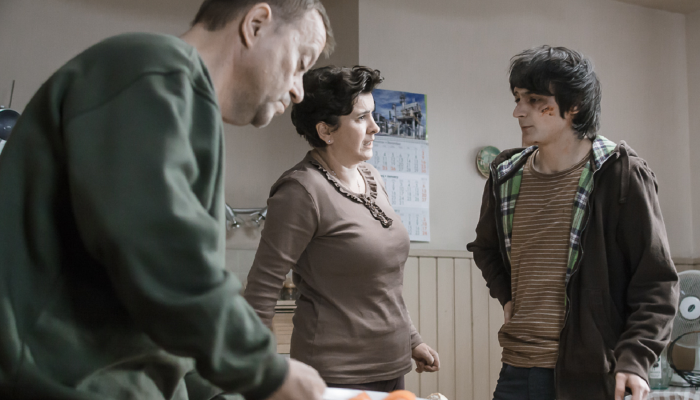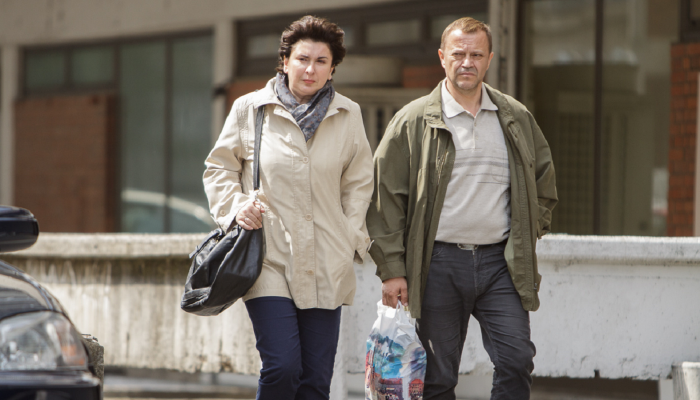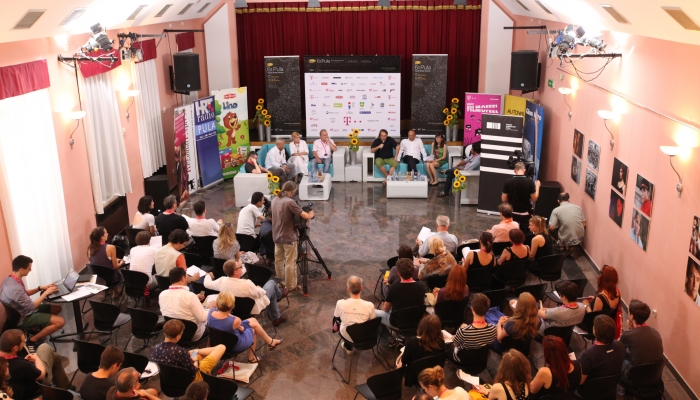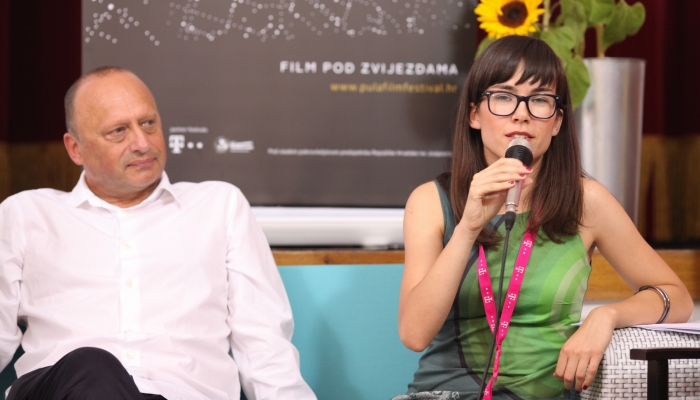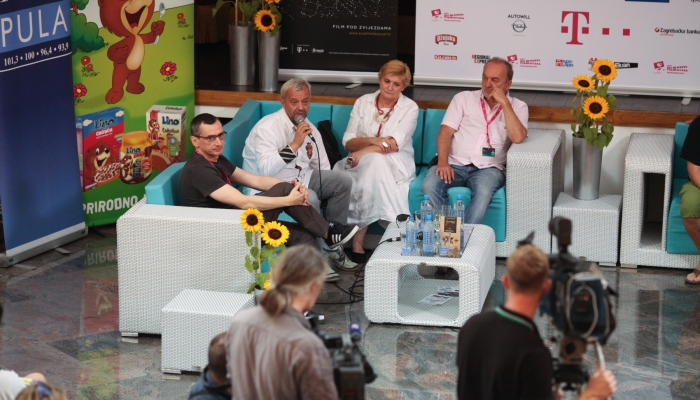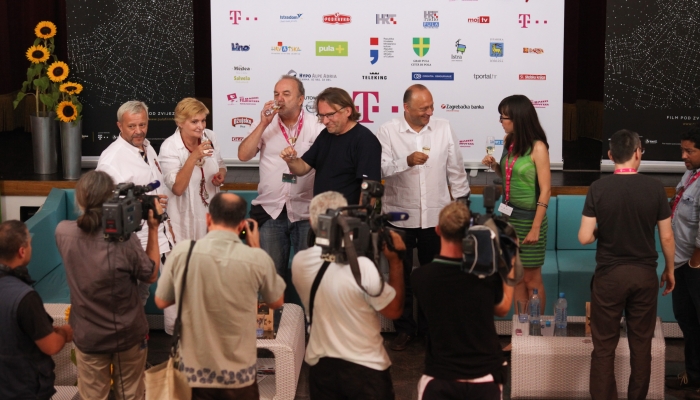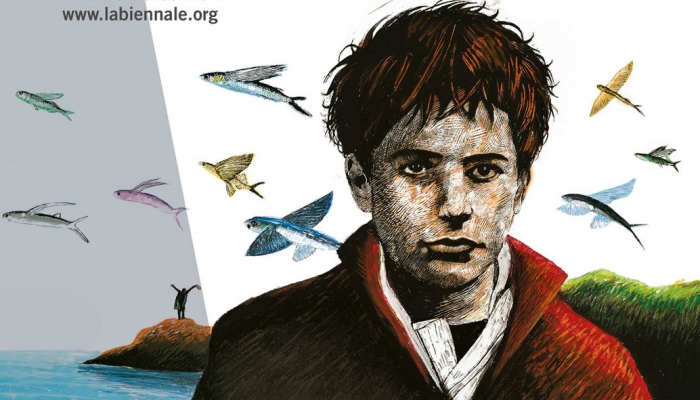 Pula, 24 July – The feature fiction film These Are the Rules, written and directed by Ognjen Sviličić, has been included in the Horizons competition at the 71st International Film Festival in Venice.
It was attended by the film's director and screenwriter Ognjen Sviličić, producer Damir Terešak, leading actor Emir Hadžihafizbegović, Jasmina Božinovska-Živalj on behalf of Croatian Television, head of RJ Production Department, and on behalf of HAVC its head Hrvoje Hribar and head of the Production and Placement Department Katarina Prpić. They were joined by special guests: Loïc Magneron, CEO of WIDE Management, one of the leading world sales companies, and Mirsad Purivatra, director of Sarajevo Film Festival, which is celebrating its 20th birthday in a few weeks.
Horizons are one of the two competitions at Venice Film Festival, announcing upcoming global trends and new and interesting directors and also screening films by already accomplished authors. In recent years, names like Michael Glawogger, Ben Rivers, Ben Russell, James Franco, Nicolas Provost, Lukas Modysson, Manoel de Oliveira, Guillermo Arriaga etc. have presented their films there. Orizzonti 2014 includes 17 feature films, and the programme opens with the great Iranian director Mohsen Makmalbaf and his film The President, starring Milla Jovovich and Ed Harris.
Ognjen Sviličić said that 'this was a big action and that the participation of his film in Venice's competition is a result of both the film's quality and good collaboration with HAVC in the area of production and placement, especially organisation of special screenings at international festivals and markets.' Damir Terešak is extremely pleased with the fact that among the feature-length 1500 entries from all over the world, only 40 were selected to compete for the Golden Lion and Grand Prix in Horizons.
Sviličić's film These Are the Rules revolves around an ordinary family from Zagreb: Maja and Ivo are nearing retirement and struggle to make ends meet; one day, out of no particular reason, their 18-year-old son Tomo is beaten on the street by a group of kids. Maja and Ivo will soon have to face the greatest challenge ever…
The film stars Jasna Žalica, Emir Hadžihafizbegović and Hrvoje Vladisavljević. The cinematographer was Crystel Fournier, set designer Ivan Veljača, and costume designer Katarina Zaninović. The film producers are Damir Terešak from Zagreb's MaXima Film and Janja Kralj from the French KinoElektron. The co-producers were Nikolina Vučetić Zečetić (Biberche Productions, Belgrade) and Svetozar Ristovski (Trice Films, Skopje). The film was supported by the Croatian Audiovisual Centre, Croatian Television, French National Centre for Cinema, Serbian Film Centre and Macedonian Film Centre. The film's sales agent in the French company Urban Distribution Intl.
Mirsad Purivatra also spoke at the conference, expressing his pleasure in the fact that Croatian films this year are present in Berlin, Cannes and Venice competitions. He announced the Croatian films at this anniversary edition of Sarajevo – 10 of them in the official selection, and another nine short films in side programmes. Pula's guest Loïc Magneron highlighted the importance of cinema distribution for the festival placement. His company WIDE made it possible for The Priest's Children, Cowboys and Patriotic Man to be screened across the world. He announced the distribution of The Priest's Children in France, Japan and other countries in the next six months, and also retold an interesting anecdote. A few days ago, Japanese media launched the news of a politician proposing a proactive population policy based on distributing pierced condoms to newlyweds – which was followed by Magneron's humorous comment that this should help rate the rates of The Priest's Children in Japanese theatres.
Hrvoje Hribar congratulated Sviličić's crew and finally praised the role of the less visible departments within HAVC, which systematically work on the promotion and placement of Croatian film abroad, making it possible for 'our small cinema to make a name for itself in the film circuit'.
The conference took place in an informal atmosphere with a glass of champagne and this was a chance to once again underline this year's successes of Croatian cinema at large world festivals. After Locarno, Sarajevo and Venice, by the end of the year it will appear at other festivals as well – in Montreal, Busan and Toronto. Which films exactly – HAVC will regularly inform during August and September, as these festivals officially announce their programmes.
A press kit from today's media conference and the film These Are the Rules are available for download on this link. The conference photographer was Slaven Radolović (Pula Film Festival).