The winners of the 30th Animafest Zagreb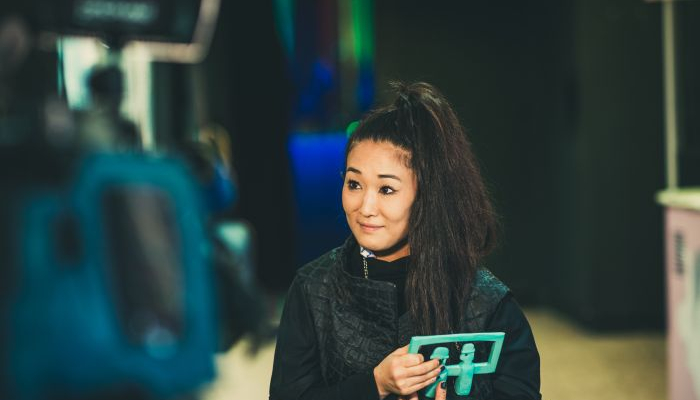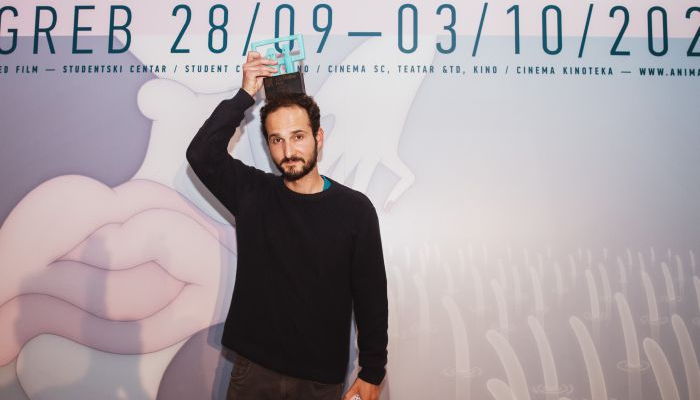 The 30th World Festival of Animated Film – Animafest Zagreb 2020 closed with an award ceremony at SC cinema after over 300 screened films and many side events in six festival days.
The Grand Competition – Short Film jury consisting of Clémence Bragard, Réka Bucsi, Nancy Denney-Phelps, Vladislav Knežević and Martina Scarpelli decided to give the Grand Prix to the German film Just a Guy by Shoko Hara, produced by Studio Seufz. The statement said that the Grand Prix goes to a film that treats the subject with a sensitivity that leaves no judgement of right or wrong. This left the jury mystified about why women would be fascinated with having a relationship with a serial killer on a death row. Is there someone who can, or should, or must not be loved?
The same jury presented the Golden Zagreb Award for creativity and innovative artistic achievement to Soetkin Verstegen for Freeze Frame (Belgium and Germany, produced by Akademie Schloss Solitude), pointing out that in this film the darkest black and the brightest white reveal the illusion of life in a melting unique setting. It is a beautiful tribute to the origins of filmmaking. The film liquefies light, gives it a unique texture and preserves movement into frozen frames – said the jury.
The Zlatko Grgić Award for best first film made outside of an education institution went to the French-Hungarian Symbiosis (Miyu Productions, SALTO Films) by Nadja Andrasev, a film that, without saying too much and just showing what's needed, depicts with subtlety and elegance an intriguing situation which some of us could relate to. The clever use of framing and the colour palette provide a balance between the aesthetic, the suspense and the empathy – said the statement.
The jury members also decided to present special mentions. Clémence Bragard's went to the Austrian film How to Disappear by Robin Klengel, Leonhard Müllner and Michael Stumpf, produced by Total Refusal, because through game design and a very accurate metaphor, it deals with the options that a fictional character as well as a human being could or couldn't have. Exploring the size and limits of entertainment, the directors use a unique point of view and cold cynicism to bring a different view on a crucial subject. I appreciated this tribute to disobedience and desertion – said Bragard.
Réka Bucsi was particularly impressed by the Japanese film My Exercise by Atsushi Wada from New Deer Production, made by a unique artist who uses the visual image for its own sake. It is a purely charming film that feels like a gentle hug during this time of isolation. These characters don't need 20 minutes of screen time to leave a lasting impression. Winding down after a marathon is just as important as running it. Pushing your face into the soft fur of a dog might as well be just what you need to have a great day – said Bucsi.
Nancy Denney-Phelps gave her special mention to the Canadian film The Physics of Sorrow by Theodore Ushev, produced by National Film Board of Canada which touched her heart and soul to the core. This story about growing up in Bulgaria and emigrating to Canada uses a unique animation method derived from an ancient Etruscan wax and pigment technique – wrote Denney-Phelps.
Vladislav Knežević chose Argentinian-French film Pulsión by Pedro Casavecchia (Atlas V production), saying: Intriguingly and consistently experimenting with a specific visual and a clear narrative line, the author points to the problem of perpetuating aggression which tragically manifests itself in different social situations. Skillfully hermeticising the horror genre and isolating the set situations from a bird's eye view, in the surrounding darkness, the film powerfully visualizes an atmosphere with an eerie epilogue. The film induces a very intense film-watching experience, establishing a specific atmosphere of terror, using 3D animation in a particular and creative way.
And finally, Martina Scarpelli gave her special mention to the British film Betty by Will Anderson, saying that it is clever, sharp, unexpected, honest, original, compassionate and fun. With its modern aesthetic, elegant storytelling and sophisticated humor this film brings the intimacy of human connection to the screen to reflect about the creative process through a love story gone wrong. It is an ode to the highest high and the lowest low of creativity but also an ode to the highest high and the lowest low of love.
The joint jury of the Student and Croatian Film Competition consisting of Laurent Crouzeix, Hefang Wei and Mladen Đukić decided to give the Dušan Vukotić Award for best student film to the Russian film Naked by Kirill Khachaturov, made at Moscow School of New Cinema due to its very original design and a strong author vision, taking the viewer through urban, natural, and intimate landscapes. The € 1 000 cash prize is sponsored by Zagrebačka banka.
The same jury's special mentions went to Pearl Diver (Norway, Volda University College) by Margrethe Danielsen, Airhead! (Belgium, La Cambre) by Gaspar Chabaud and Survival HK (Hong Kong and USA, CalArts) by Louise Pau. Pearl Diver is a subtle, bittersweet portrait of separation and miscommunication with a great sense of timing, Airhead! perfectly mixes mathematics and daydreaming, while Survival HK displays a great sense of space and balance between the inside and the outside world, between a boring English test and a fascinating Typhoon – wrote the jury.
The best film in the Croatian Film Competition is Arka by Natko Stipaničev, produced by Kreativni sindikat, also winning a € 1 000 cash prize sponsored by the Croatian Directors' Association. The special mention went to Marko Dješka for All Those Sensations in my Belly, Croatian-Portuguese co-production by Adriatic Animation and BAP Animation Studio. Film that displays carefully made choices to offer a highly creative vision of a slowly but surely sinking world – said the award statement for Arka. Cleverly animated documentary tackling a strong subject – said the special mention statement for All Those Sensations in my Belly.
The winners in the Children's Film Competition were chosen by Una Patafta, Maris Popović, Din Hodžović, Simon Varošanec and Ruta Pašalić. Their award went to a Czech film Daughter by Daria Kashcheeva and the special mention to the Spanish film Mare Monstrum by a group of directors.
Finally, the Mr M. Audience Award for best film in Grand Competition Short Film went to Theodore Ushev for The Physics of Sorrow.
The 31th World Festival of Animated Film - Animafest Zagreb takes place 7-12 June 2021.
Cover photographs: Shoko Hara; Natko Stipaničev