The winners of 9th Mediterranean Film Festival Split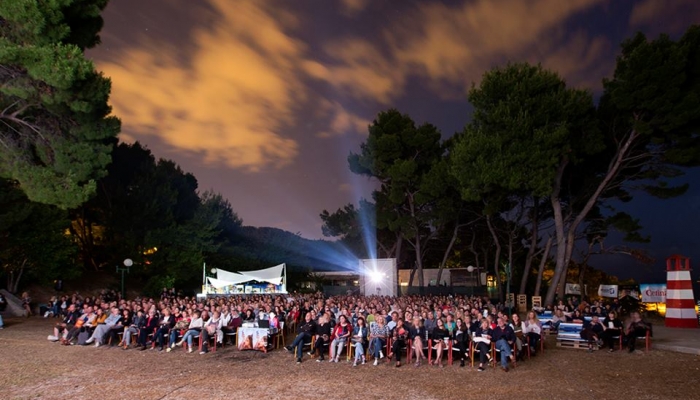 Film A peine j'ouvre les yeux by Leyla Bouzid (Tunis) is the winner of this year's Mediterranean Film Festival Split, while the best film in the programme "Ješke" (Croatian short film programme) is The Beast by Daina O. Pusić.
The members of jury Thanos Anastopoulos (Greece), Kristina Balaban (Czech Republic) and Goran Marković (Croatia) decided that the best film of 9th FMFS is A peine j'ouvre les yeux by Leyla Bouzid (Tunis) and the special jury award goes to the film Albuka by Emin Alper (Turkey).
"One of the screened movie stepped out and we all agreed that it could have won an award, but since it has already won many awards, we decided to give a chance to these two films that provoked us to have an interesting discussion. We decided to give our special award to Turkish film Abluka by Emin Alper because it really depicts the impression of a person that lives in as constant fear, anxiety and social isolation. Finally, we decided that the Gran Prix should be won by "A peine j'ouvre les yeux" by Leyla Bouzid, in which she gives a portrait of a young girl in Tunis. The film follows her growing up and facing political and personal choices that lead to her loss of innocence as well as of the society that surrounds her. In such times, the final words of the film keep echoing: "Don't ever stop singing!", said the jury.
The best short Croatian film according to the jury - Jelena Novaković, Miro Nikolić and Leopold Botteri - is The Beast by Daina Oniunas Pusić, while special jury awards go to The Islands of Forgotten Cinemas and Two of us by Andrija Mardešić.
"The Beast is a rare mixture of existential dramma and a piece of work by genre that won us over with its reduction of dialogue and high stylization", explained its decision the jury. Oniunas Pusić won the prize of 6000 kn sponsored by a company from Split "Uje".
According to the audience, the best feature film of this year's FMFS is French Asphalte by Samuel Benchetrit and the best Croatian short film is Thin air by Šimun Šitum. Among the foreign short films, the greatest number of votes won the animated Life with Herman H. Rott by Chintis Lundgren, filmed in Estonian- Croatian co-production.
More info can be found here.