The Uncle earns Special Jury Mention at Karlovy Vary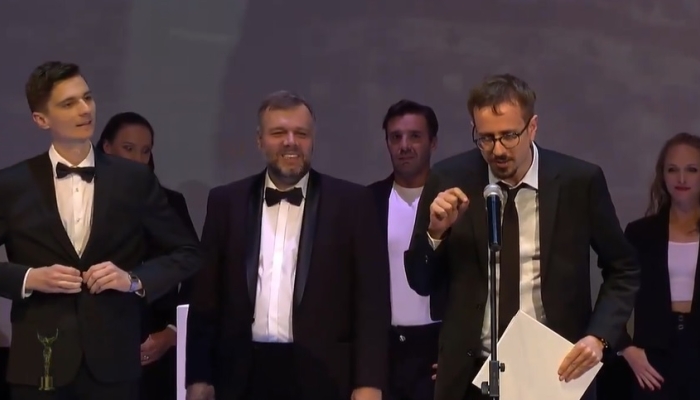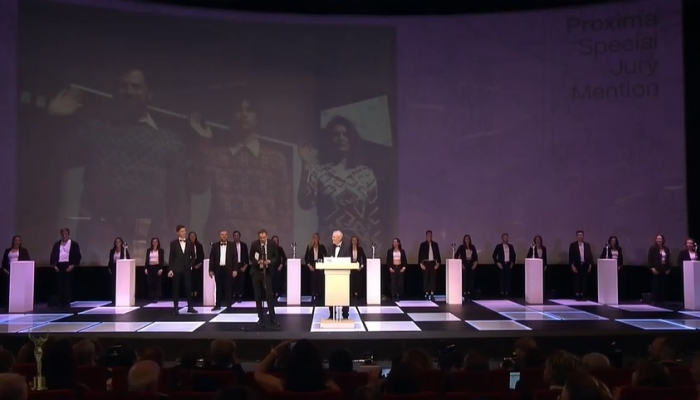 The Uncle, a feature debut by directing duo Andrija Mardešić and David Kapac has been honoured with a Special Jury Mention in the Proxima programme at the 56th Karlovy Vary International Film Festival.
The jury statement said that it was "a disturbing debut about a beloved uncle's Christmas visit that balances on the verge between grotesque and thriller."
The Proxima jury comprised Filipino producer Bianca Balbuena, Icelandic documentarist Yrsa Roca Fannberg, Czech music journalist, filmmaker and writer Pavel Klusák, US distributor Michael Rosenberg and Ukrainian film director Myroslav Slaboshpytskiy.
The film's co-director and screenwriter Andrija Mardešić and producer Ivan Kelava were present at the ceremony to accept the award. The video of the award ceremony is available here.
The Uncle premiered on 2nd July in the inaugural edition of KVIFF's new Proxima competition which totalled 12 titles from across the globe. The competition showcases exciting contemporary cinema, presenting the works by up-and-coming filmmakers as well as new films by already established authors.
"All this is quite bewildering; the impressive auditorium packed with audience, Benicio Del Toro and Geoffrey Rush being honoured, and then a Special Mention to The Uncle... It has been a mixture of different emotions. This recognition means a lot to us and is an amazing prelude to future festivals. Our next stop is the Croatian premiere at the Pula Film Festival on July 19," said Andrija Mardešić right after the KVIFF awards ceremony.
The Karlovy Vary International Film Festival is one of the oldest and most prestigious film festivals in Europe annually screening more than 200 new titles. This year's edition took place 1st – 9th July, wrapping up with an award ceremony honouring Benicio del Toro and Geoffrey Rush.
The Uncle seemingly takes place at Christmastime in Yugoslavia in the late 1980s. A family made up of Mom, Dad and their son happily welcome their beloved uncle returning home for the holidays from Germany. The uncle hands out the presents and the whole family sit down for a traditional Croatian Christmas lunch of roast turkey and French dressing salad. The idyllic family gathering is interrupted when the latest model smartphone starts ringing. Soon it becomes clear that it is not the 80s, it is not quite Christmas Day, and it is not just the turkey that can be cut with a knife – but tension too.
The film is co-directed and written by Andrija Mardešić and David Kapac, with Ivan Kelava i Tomislav Vujić as the producers. The cast is headed up by Predrag Miki Manojlović, with Ivana Roščić, Goran Bogdan, Roko Sikavica and in supporting roles.
The film is an Eclectica production, created in collaboration with Sense Production from Belgrade and Milan Stojanović as co-producer. The film was supported by the Croatian Audiovisual Centre, Croatian Radiotelevision and Film Center Serbia.
Cover photographs: Karlovy Vary International Film Festival awards ceremony