'The High Sun marks a comeback of Croatian film on the award scene'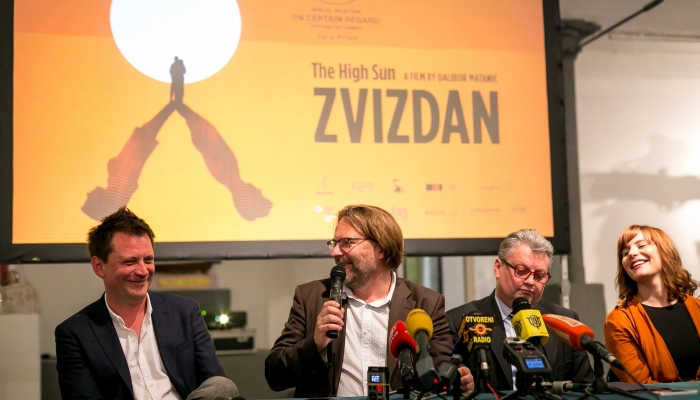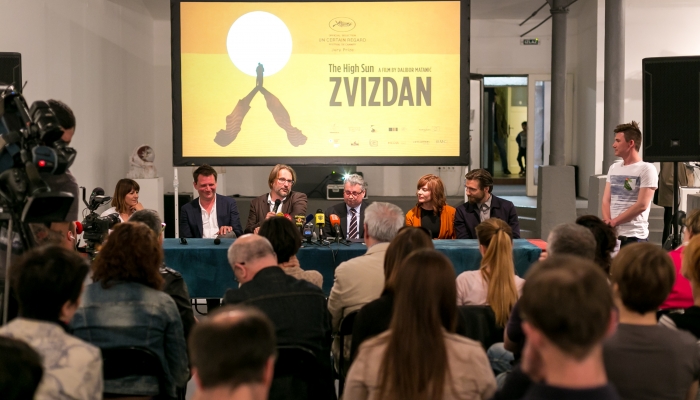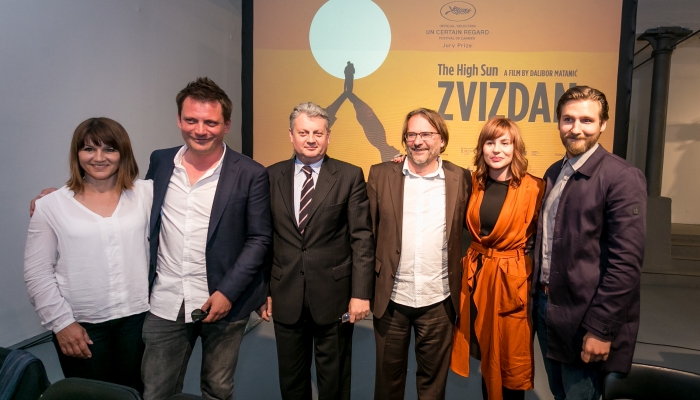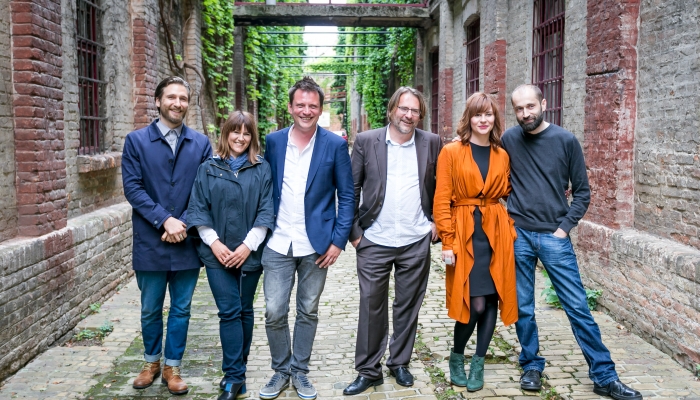 On Wednesday, Zagreb's HAZU Glyptotheque hosted a media conference to celebrate the success of The High Sun directed by Dalibor Matanić and produced by Ankica Jurić Tilić, which won the jury award in the official section Un Certain Regard at the 68th Cannes Film Festival. The conference was attended by Minister of Culture Berislav Šipuš, Head of the Croatian Audiovisual Centre Hrvoje Hribar, director Dalibor Matanić, producer Ankica Jurić Tilić, and leading actress and actor Tihana Lazović and Goran Marković.
Minister of Culture Berislav Šipuš congratulated the film cast and crew, as well as the entire film community which has been making significant steps in the audiovisual industry year after year. 'If this is a comeback of Croatian film in the award scene, this is a huge step, even though I'm certain that the estimates of our critics and film connoisseurs that Croatian cinema has been recording a high quality level are accurate,' said Šipuš.
Head of HAVC Hrvoje Hribar thanked the previous ministers of culture Božo Biškupić, Jasen Mesić and Andrea Zlatar Violić for their support to HAVC, as well as the first ever head of HAVC Albert Kapović, who 'had an incredible vision of establishing a system, whose particular elements went even further than European colleagues set them.'
Dalibor Matanić, director of The High Sun, agreed that after this award Croatian film could only go higher, as it was the case with the Romanian new wave. 'We have filmmakers who can do this, after 34 years we cleaned up the cobwebs and now is the perfect moment for this quality level to soar,' said Matanić.
Producer Ankica Jurić Tilić said that The High Sun was a textbook example of how a European film develops, from scriptwriting to seeking co-production partners. She also commended the project development incentive system as one of the most important innovations HAVC has given to Croatian film.
Dalibor Matanić's The High Sun won the jury prize in Un Certain Regard section, focusing on discovering new poetics and aesthetics in directing, yielding some of the most popular trends in contemporary art filmmaking. This is the first Croatian film since the independence to be selected for the official competition in Cannes. The last one was Rajko Grlić's You Only Love Once in 1981.
Photographs from the media conference are available on this link; all photographs by Julien Duval.